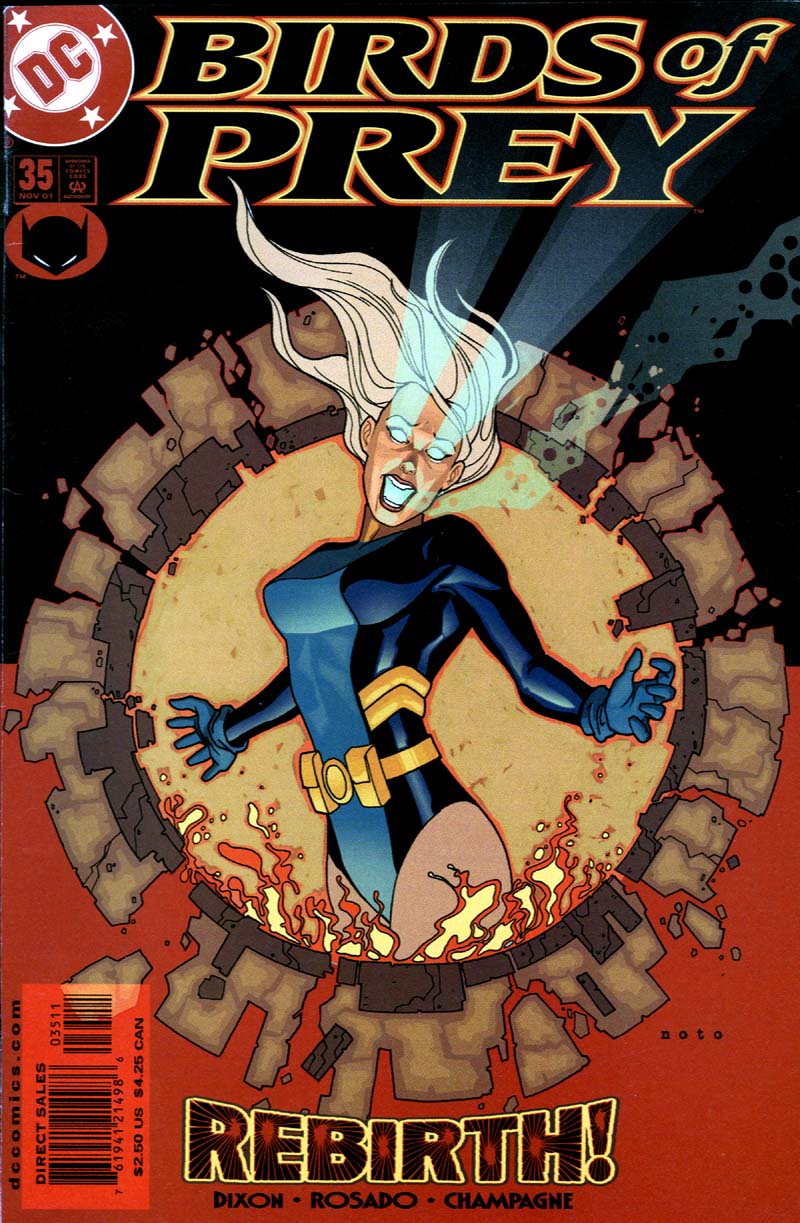 Végre sikerült magamhoz térni a Fekete Kanári újjászületése miatti sokkból, és folytatni a blogot.

Tehát miután a halott Dinah-t beledobták Rash al Gul Lázárvermébe, újjászületett, amint ezt a kanárisikolyból mindenki hallja. Rebootolás közben Dinah személyisége agresszív bunkó fokozatra állt, kiüti Blue Beetle-t, és lekriplizi Barbarát.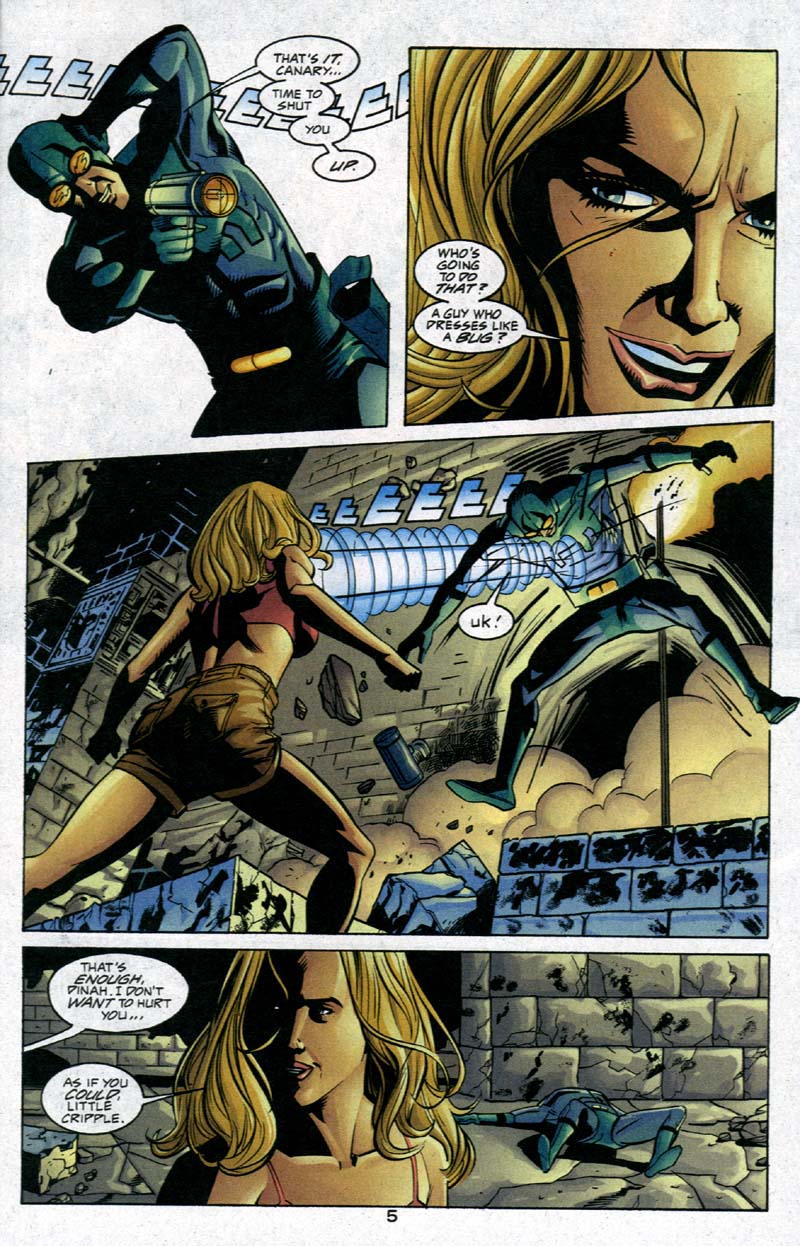 De sebaj, egy kis elektrosokk helyrehozza.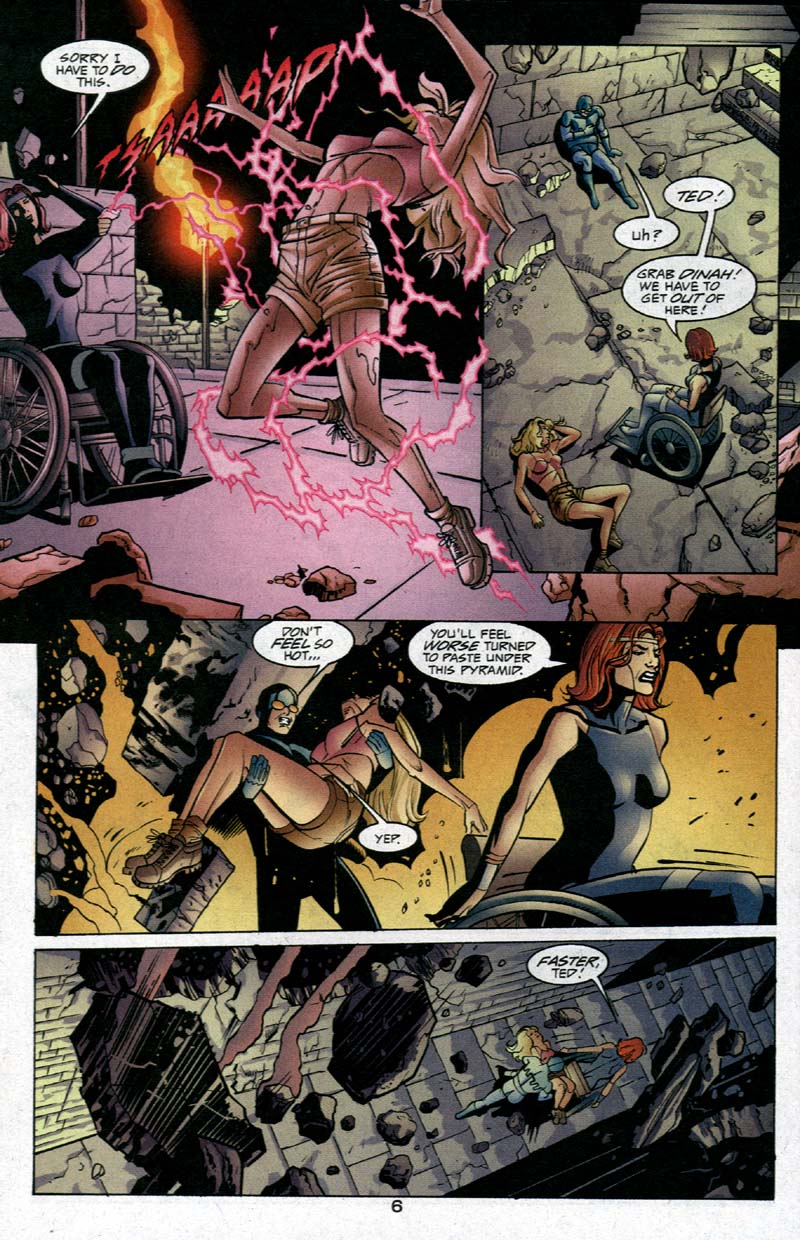 Mace eközben Rash Al Gul hajóját intézte el, csakhogy a démonfej lányával együtt tengeralattjárón menekült el.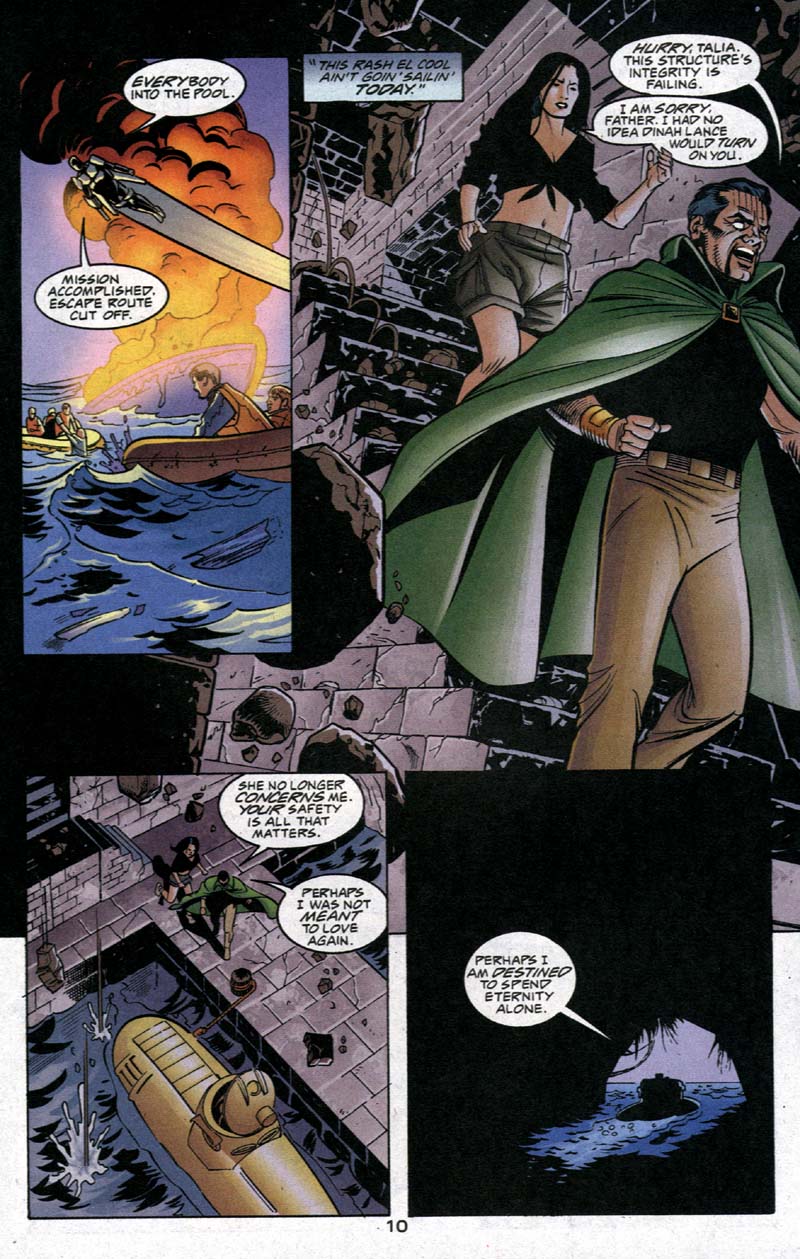 Powergirl pedig néhány rárontó katonát rendez le, csakhogy ő is csináljon valamit.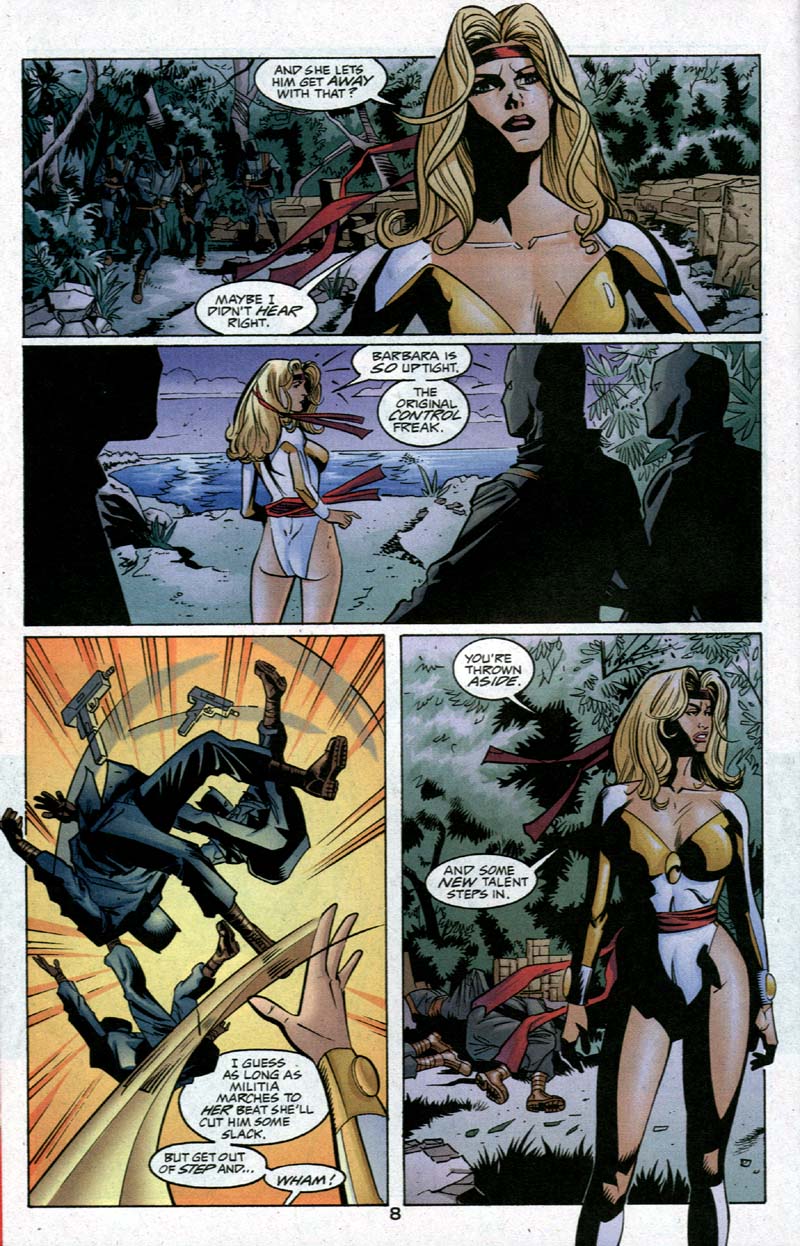 Mindenki szépen hazatért. Oracle anyáskodik egy kicsit, és nem engedi játszani menni Dinah-t, emiatt veszekednek egy kicsit, majd kibékülnek, csak hogy teljenek az oldalak. Közben befut Nightwing, Dinah meg lelép, hogy ne zavarja a párt (Ezek szerint Nightwing és Oracle együtt vannak. A kapcsolatuk a Nightwing füzetekben alakult, szóval mi már kész tények elé vagyunk állítva.)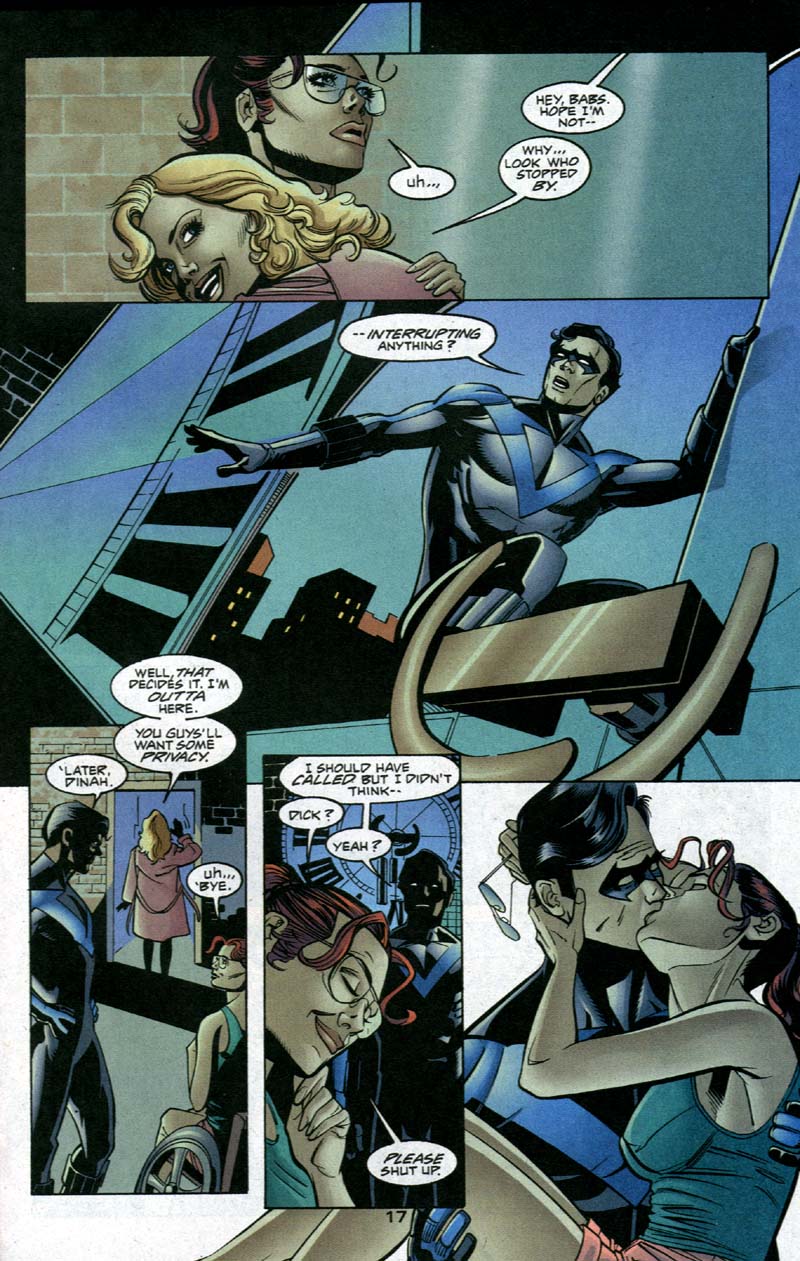 Pár oldalt Ted Kord is kap (Blue Beetle civilben). Kiderül, hogy egy pofa, Quam minden áron meg akarja szerezni az informatikai cégét, akár az élete árán is (mármint Tedén).
Nightwing meg felébred Oracle ágyában (nyakig szuperhősjelmezben természetesen), Barbara keresésére indul, és ráakad egy szobára, amelyben számtalan monitor van, és mind Jokert mutatja. DÁ-DÁM!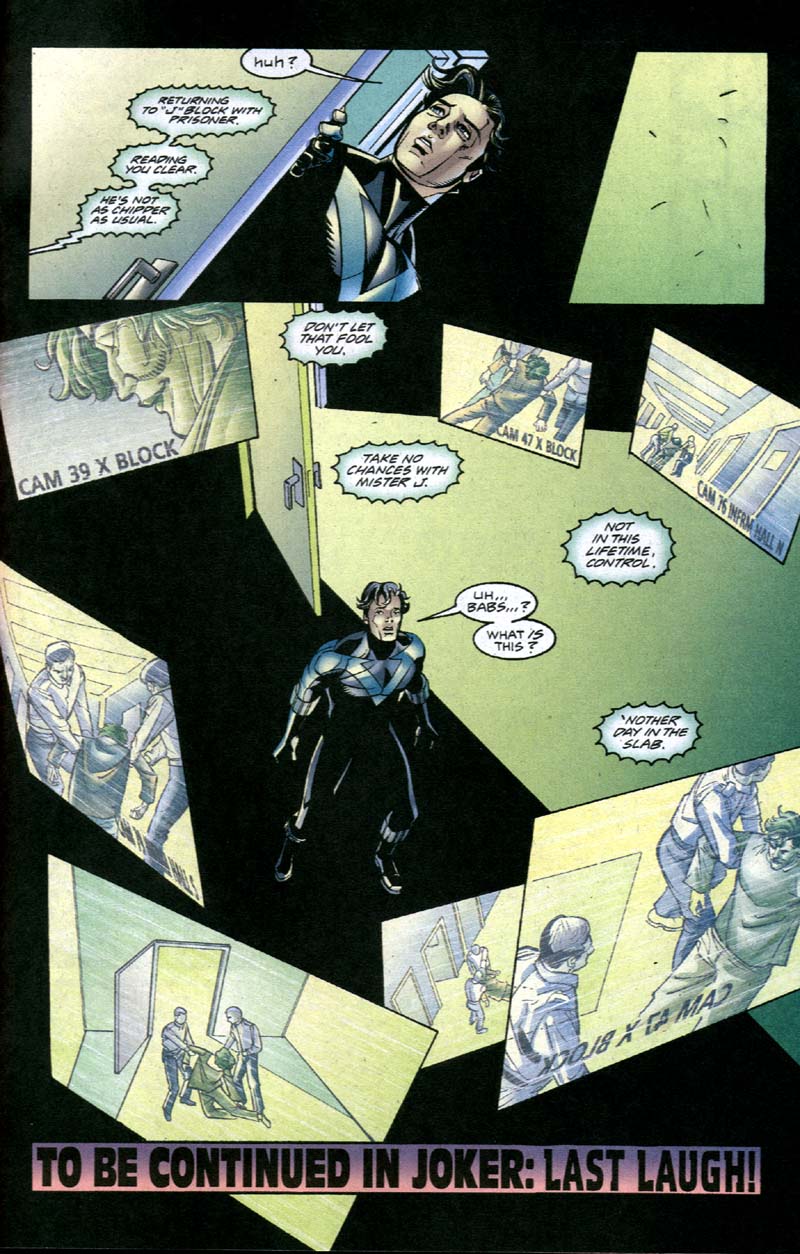 Chuck Dixon összehozott egy semmilyen kis tölteléksztorit a Nagy Románc lezárásával és egy új, nagyszabású Crossover felvezetésével. Megint új rajzoló, William Rosado, aki sajna rosszabb mint Butch Guice (pedig ugye ő se volt túl jó), de legalább lecserélte Dinah irgalmatlan férficipőjét egy bakancsra.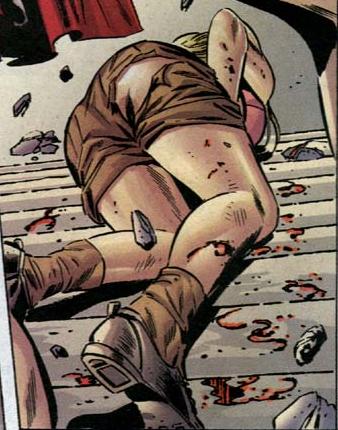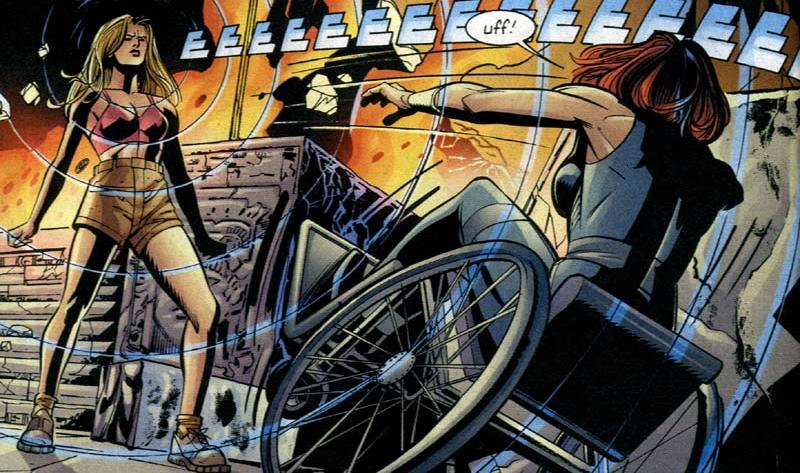 Végül pár megjegyzés Mace-szel kapcsolatban, csak a tisztánlátás végett. Neki ez az igazi neve (Mace Gardner), a szuperhős/gonosz neve Militia. És van egy repülős diszpécsere/koordinátora, akit Honeynak szólít, és nem tudom, hogy vajon ez a neve, vagy csak a csaja is egyben, és így becézi (közben megpróbáltam utánanézni, szóval a barátnője, de úgy fest, hogy a Honey tényleg a neve).
Update: The English version of this post is here.