The Early Worm Gets The Bird!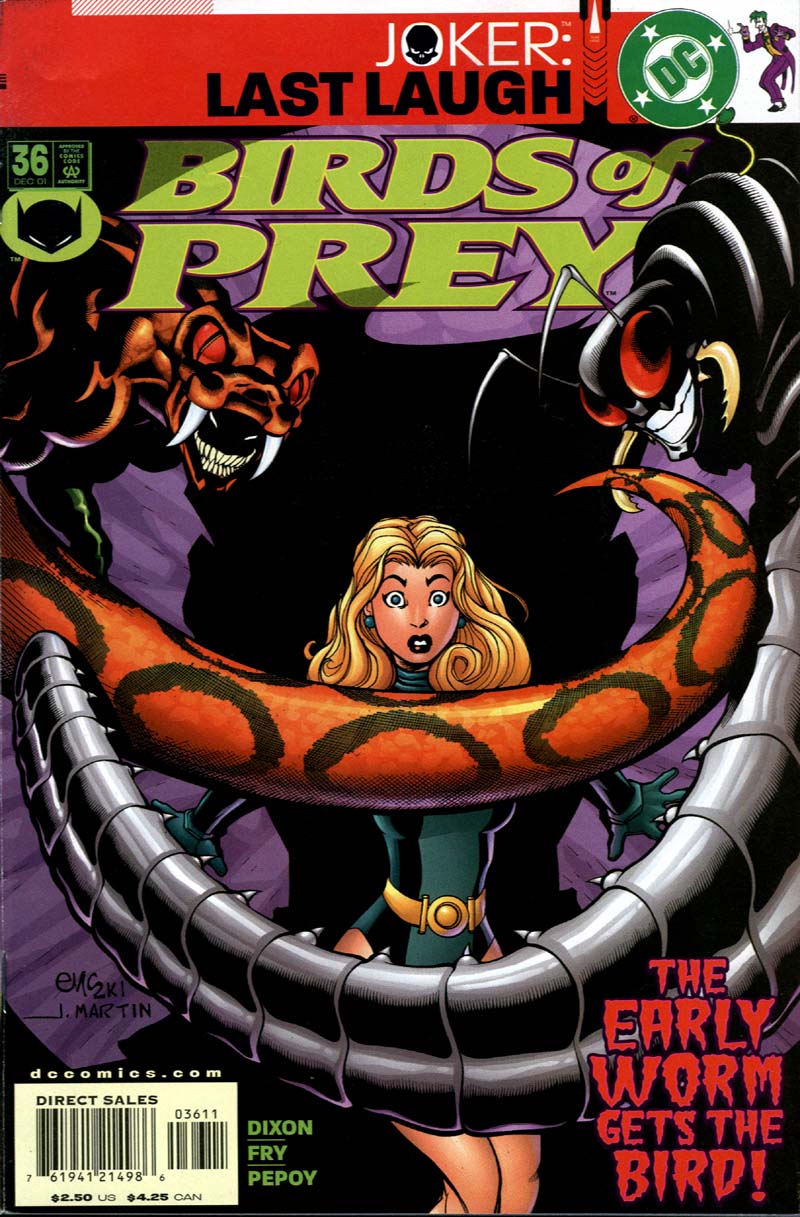 Végre megtudhatjuk, hogy mi történt Fekete Kanárival, miután behatolt a SLAB-ba. Hát semmi különös. Jokerék elfogják, majd a kanárisírással megszökik.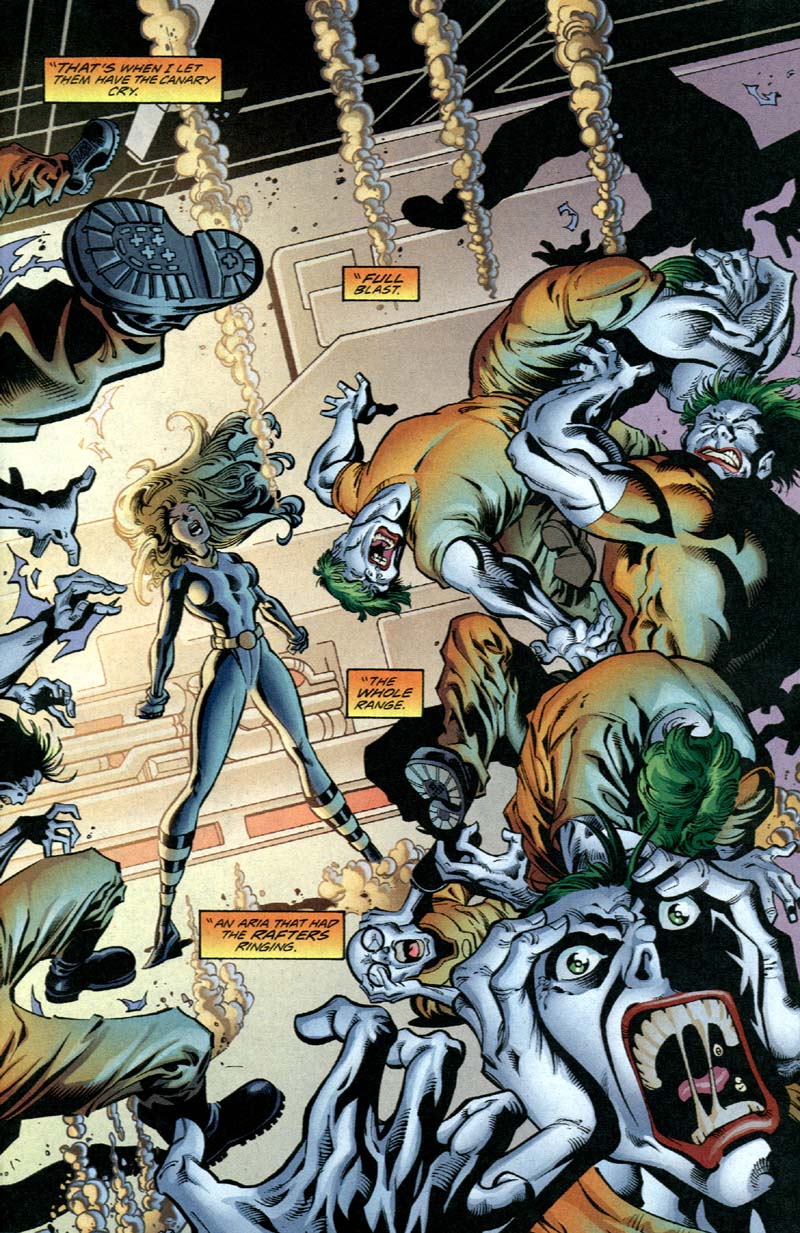 Joker két fületlen szupergonoszt, Hellgrammite-et és Rézfejűt küldi a nyomába. A menekülő Fekete Kanári találkozik egy SLAB alkalmazottal, akitől tudomást szerez Joker agytumorjáról, majd miután átadta a szükséges infókat, Hellgrammite elkapja és elfogyasztja. Ezután Kanári egy locsolócső segítségével pillanatok alatt elintézi üldözőit.
Ekkor azonban Árnyéktolvaj támad rá, ő egy picit nehezebb falat, de három oldal neki is elég.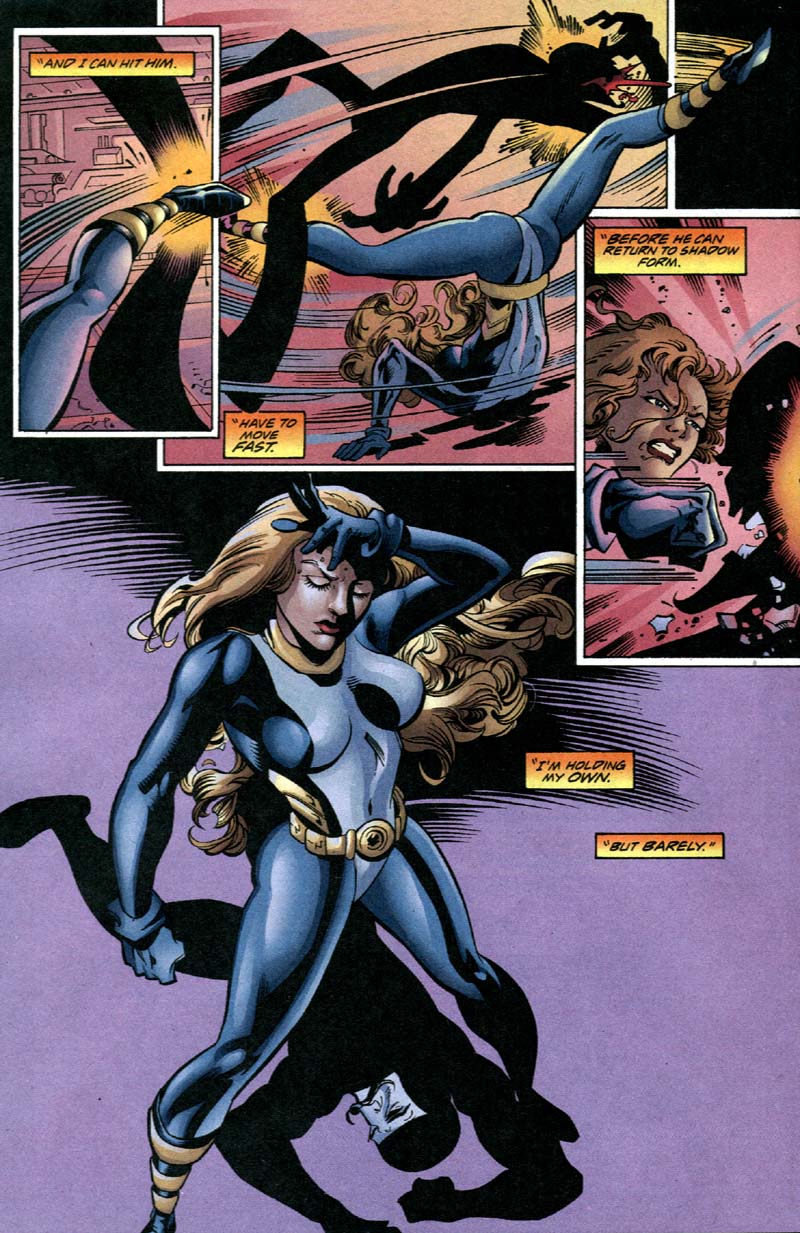 Miután minden üldözőjét elintézte, megérkezik az Igazság Liga különítménye Superman, Batman és Mary Marvel személyében. Fekete Kanárinak gyanús lesz, hogy Mary Marvel tunikáján fordítva van a villám. Hát persze, mivel ő igazából a hallucinátor Spellbinder, és le is veri Fekete Kanárit.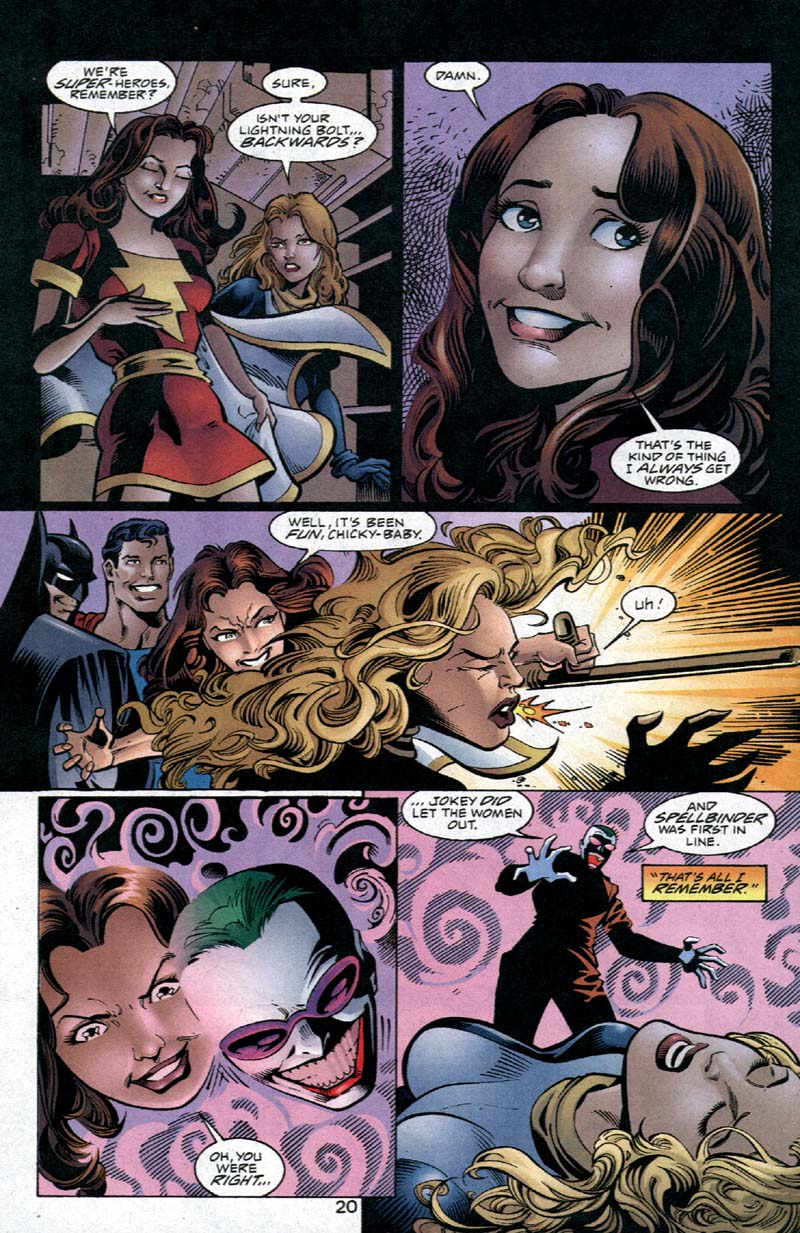 A többire már nem emlékszik, meséli Orákulumnak és a Kék Bogárnak.

Hát Chuck Dixon szemmel láthatólag minden energiáját a fő sztoriszálba öli. No nem baj, azért elment, legalább nem kell sokat olvasni, és tényleg kapcsolódik a fő cselekményhez. A rajzoló új, James Fry. Egész jó, lendületes, dinamikus, leginkább Kanári feneke fekszik neki (már-már Greg Landi magasságokba ér):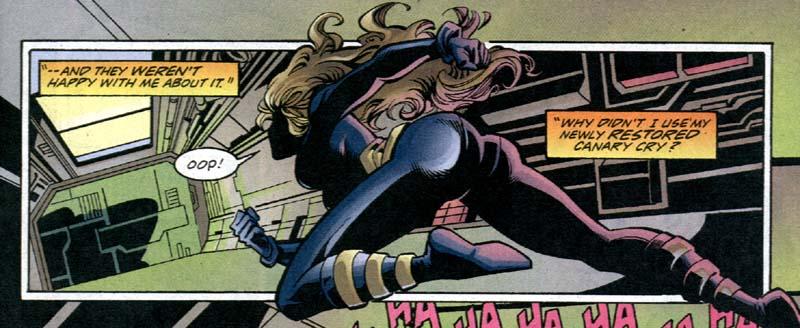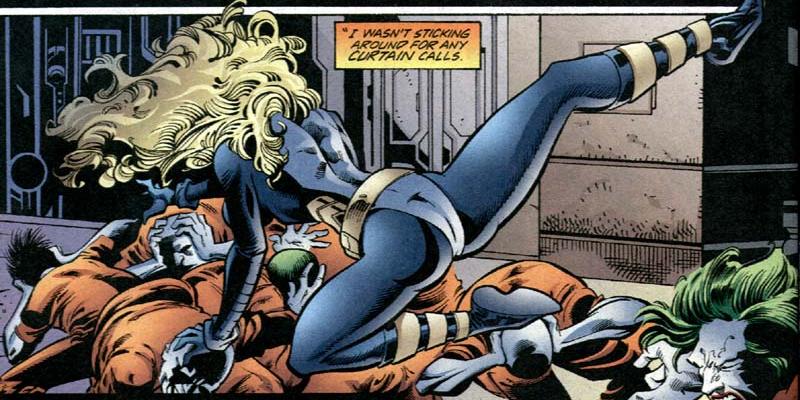 (és elsősorban a fenti locsolócsöves kép)
A melle viszont nem annyira: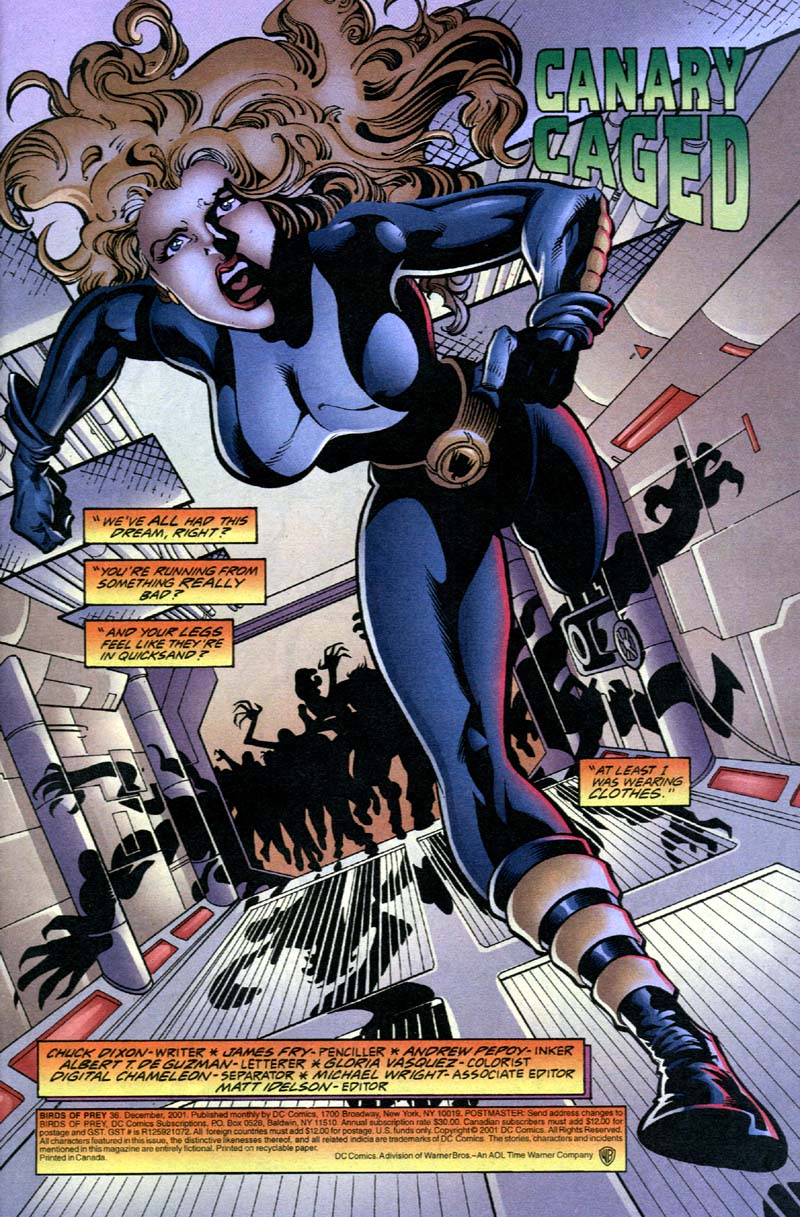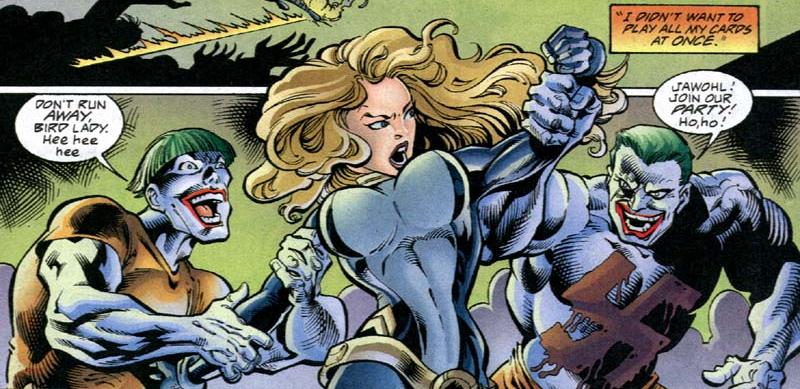 De azért ne legyünk igazságtalanok, az arca is nagyon szép: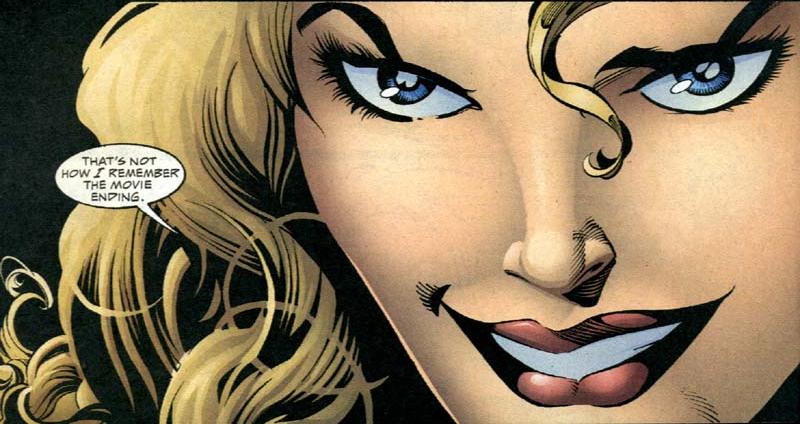 meg különben is.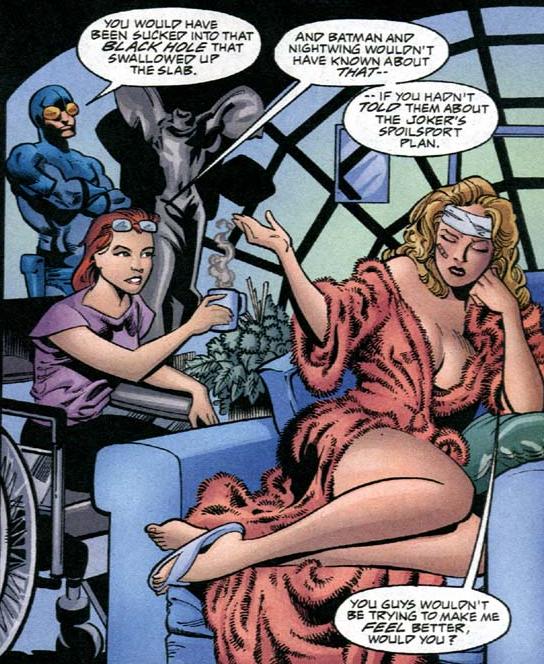 Update: The English version of this post is here.