This one'll kill ya! And Krypto Too!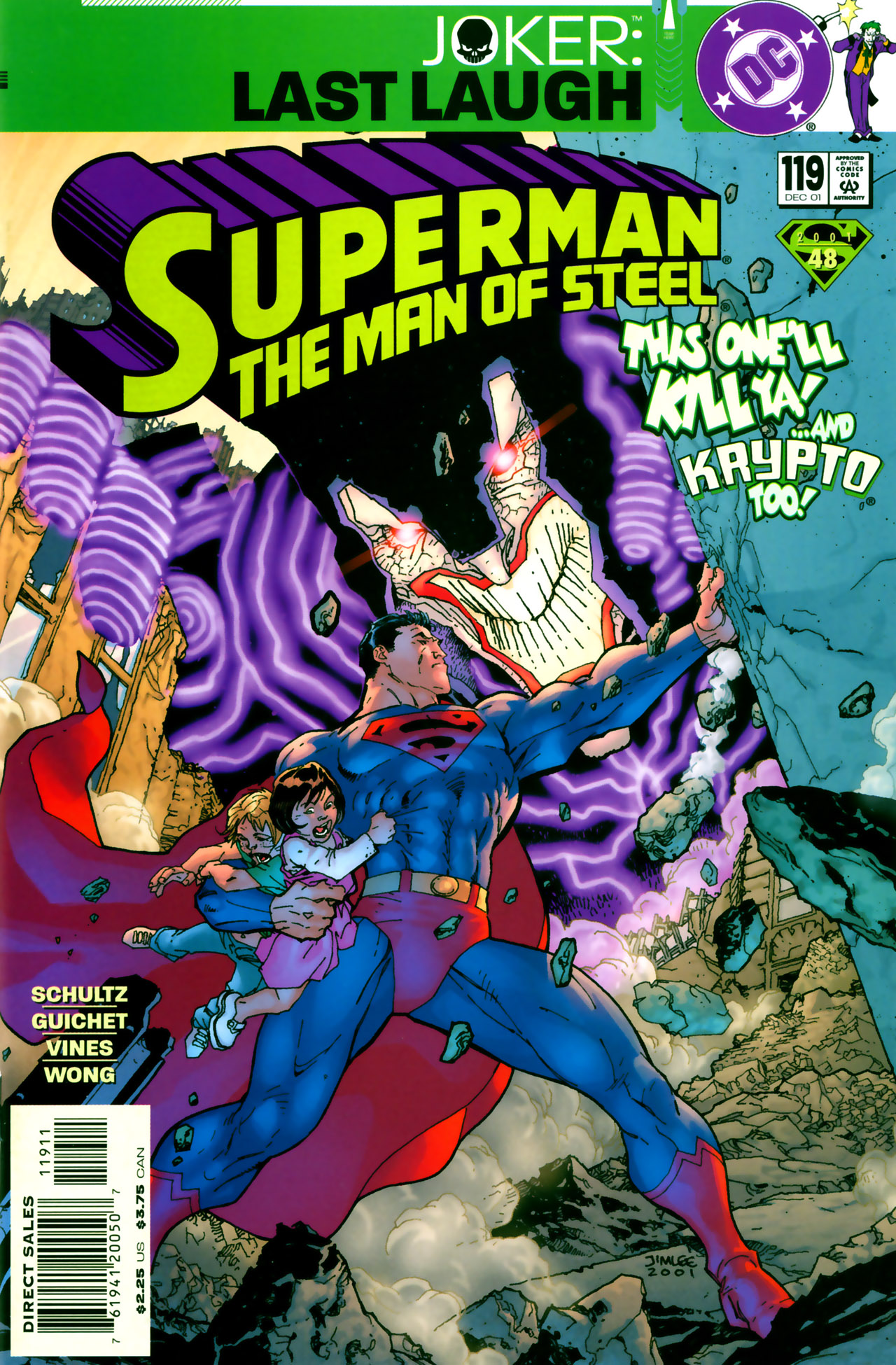 Néhány jokerizálódott szupergonosz, köztük Killer Frost és Icicle kiszabadítják az abszolút zéró kamrában lefagyasztott Eradicatort, aki hálából kicsinálja őket (persze nem nagyon).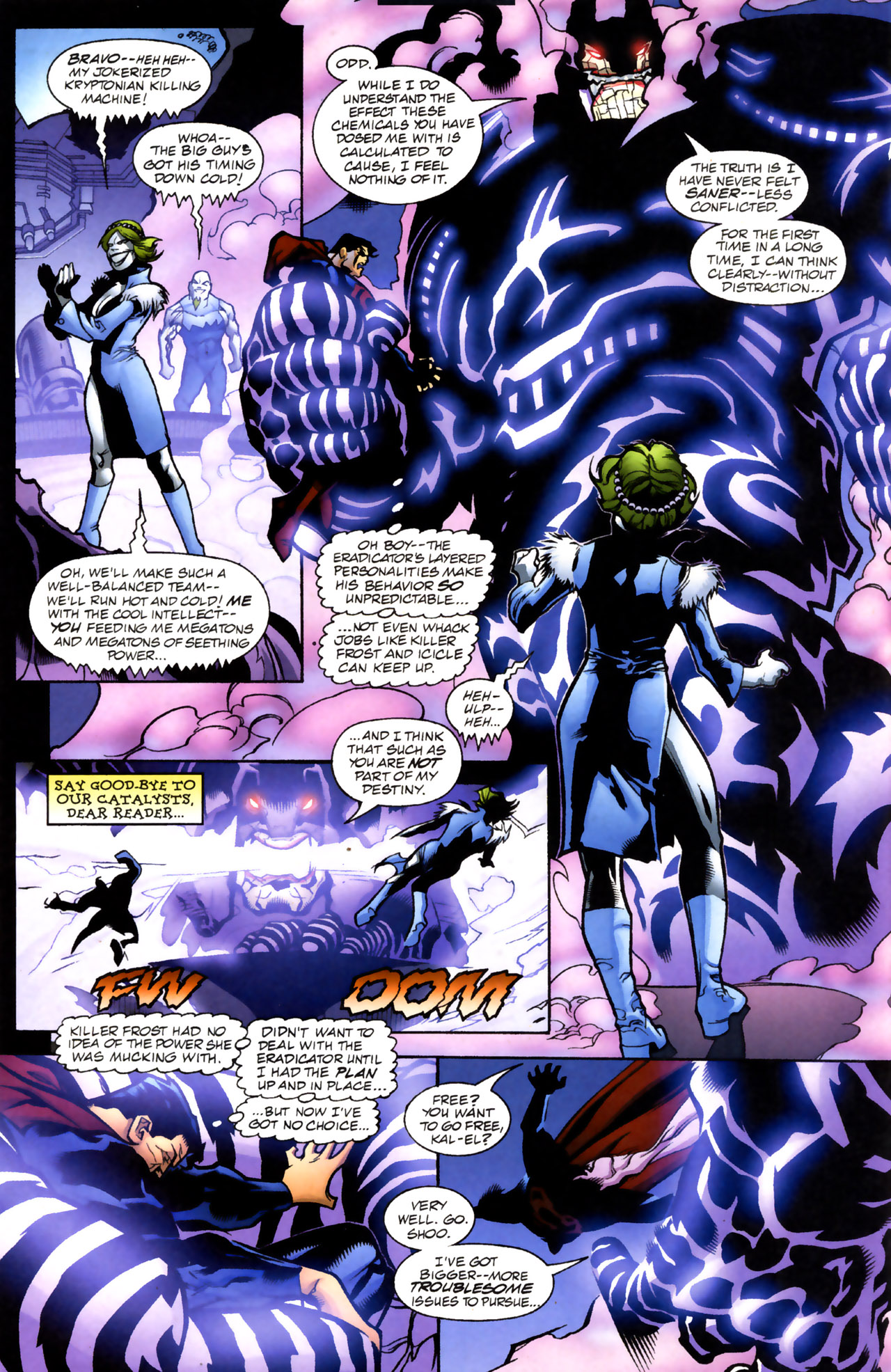 De sebaj, Superman és szuperkutyája, Krypto lézertekintetével plazmaállapotúra hevítik Eradicator egy részét, és atomilag a Stabilitás Oszlopához rögzítik (remélem világos, mert nekem nem).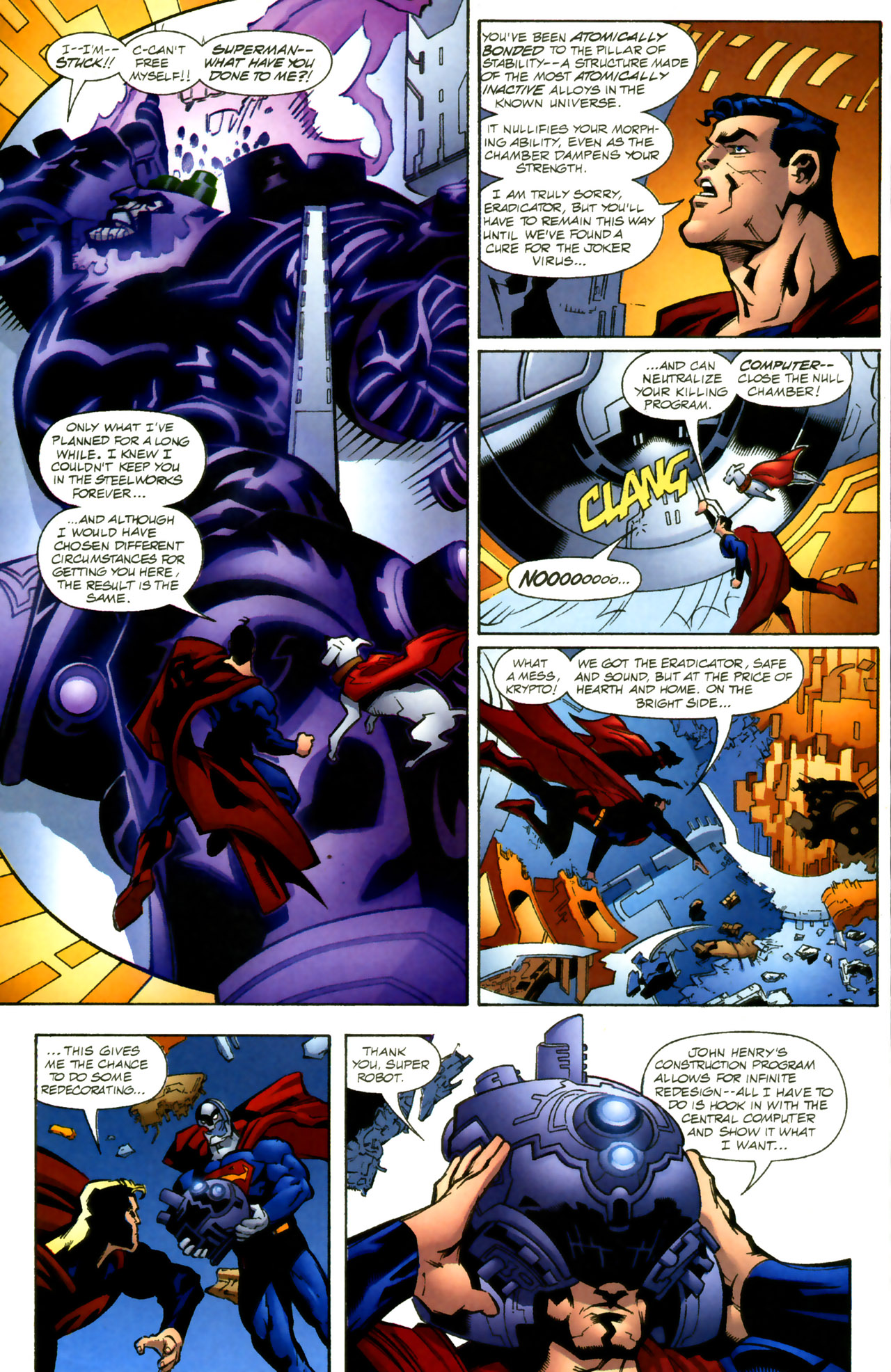 Mark Schultz egész pörgősen hozza ezt az értelmetlen és zavaros semmiséget. Az akciók ugyan nem izgalmasak, de legalább szórakoztatók. És gyanítom (vagyis inkább remélem), hogyha tudnám, hogy pontosan kikről és mikről van benne szó, még jobban tudnám értékelni. Yvel Guichet rajzai, bár elnagyoltak és nem túl élethűek, kiválóan illenek a füzet hangulatához, elképesztően mozgalmasak.
Update: The English version of this blog is here.