Two face to face.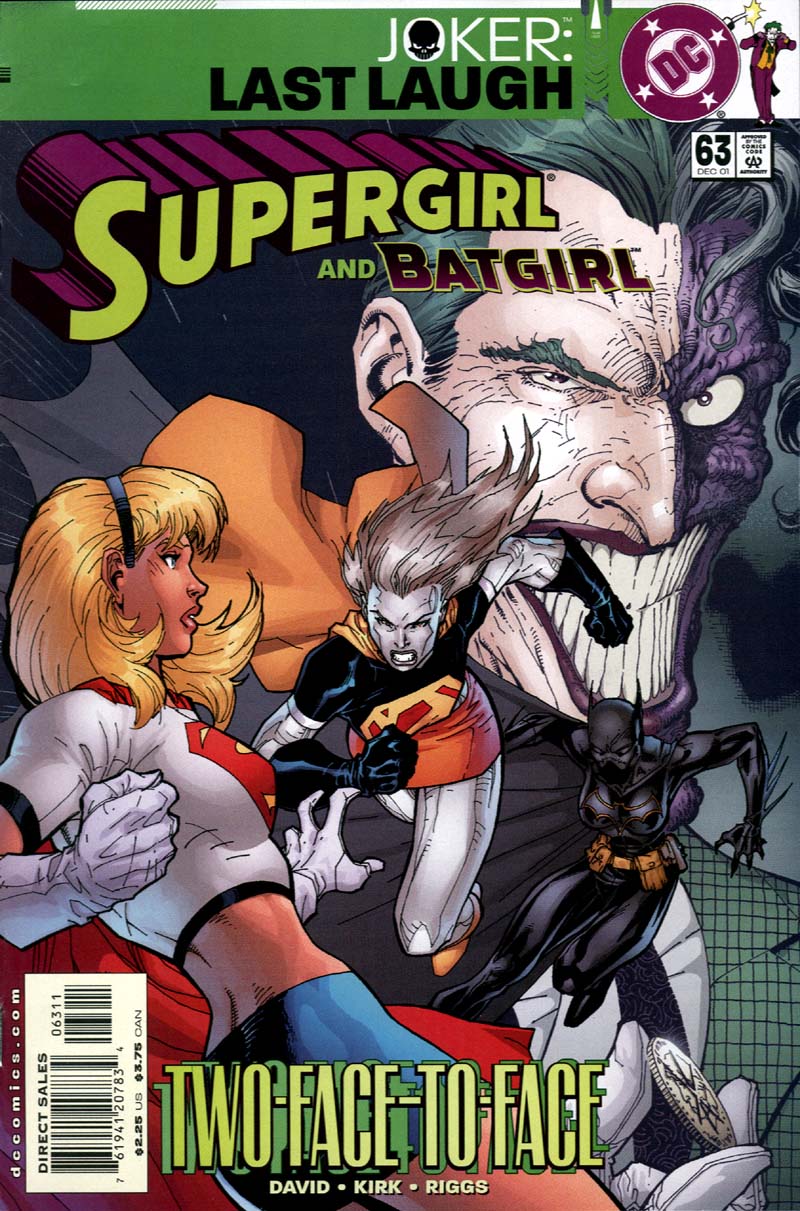 Akcióval nyitunk: Supergirl egy könyvraktárban épp a (jokerizálódott?) gonosz klónjával, Bizarro Supergirllel verekszik, akit az előző füzetben hozatott létre Kétarc doktor Max Tuefeld segítségével. Hősnőnk erősen vesztésre áll, de megjelenik Batgirl, és kimenti a szorult helyzetéből.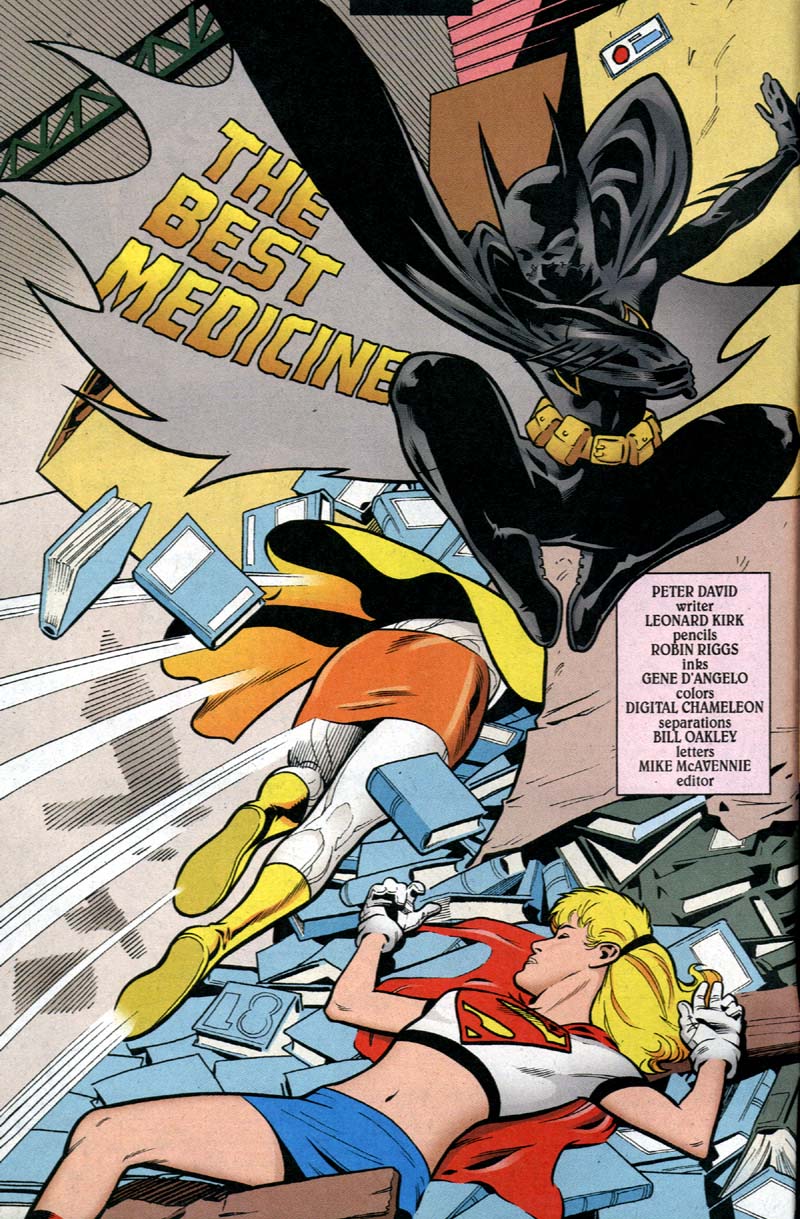 Közben a jokerizálódott Kétarc a szintén Jokerizálódott Buzz társaságában (aki egyébként, mikor nincs jokerizálódva, Supergirllel áll szorosabb kapcsolatban) doktor Tuefeldet készül likvidálni, de sajnos mindig veszít fej vagy írásban. Ezalatt Batgirl magához téríti Supergirlt, és elhatározzák, hogy visszatérnek a könyvraktárba, mert ott lehet Kétarc rejtekhelye. Batgirl Kétarcot rendezi le,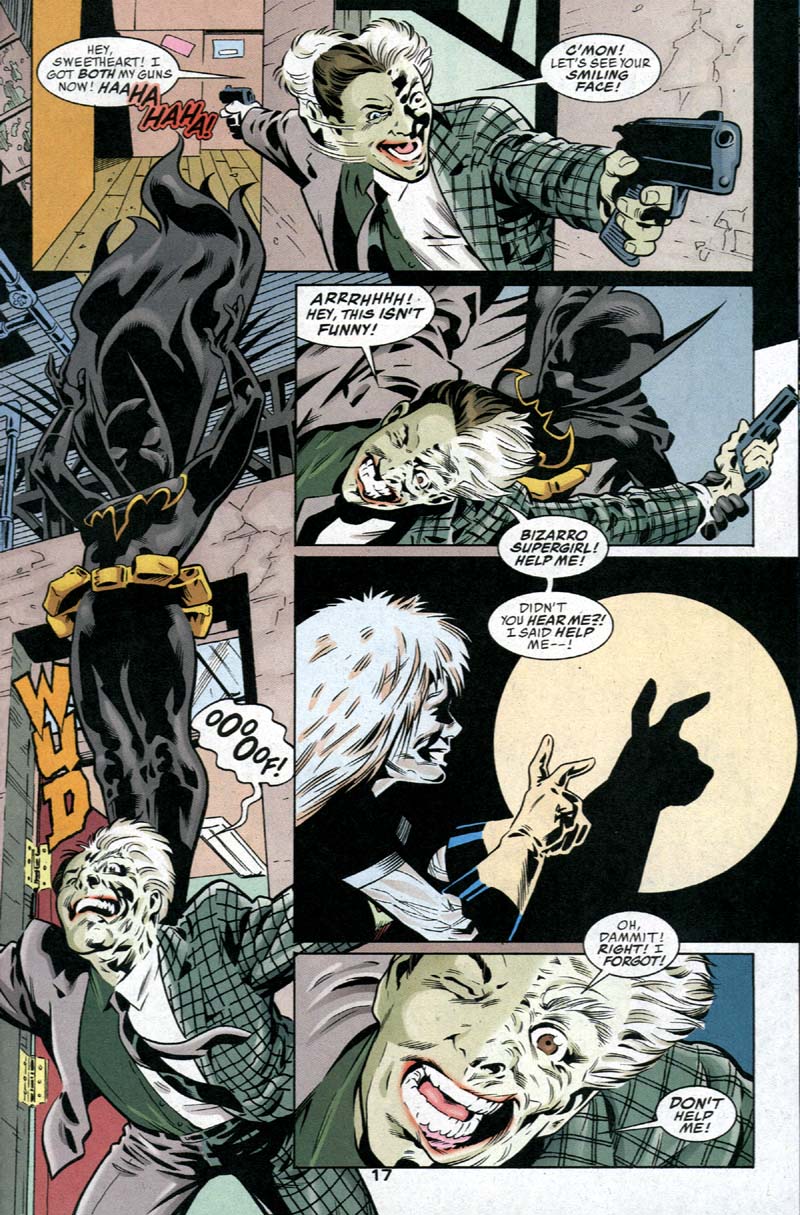 Supergirlre pedig Bizarro Supergirl jut, akivel szinte nincs tennivaló, mert magát intézi el.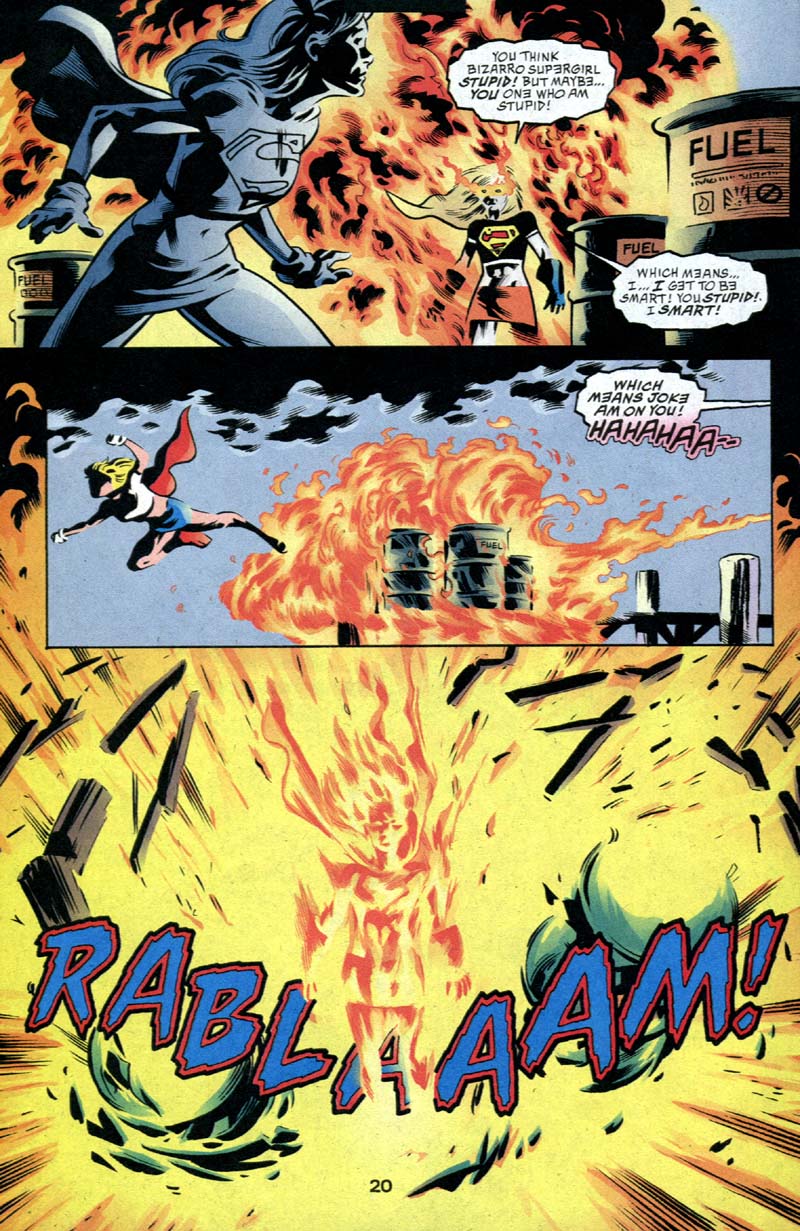 Jöhet a könnyes összeborulás Buzzal.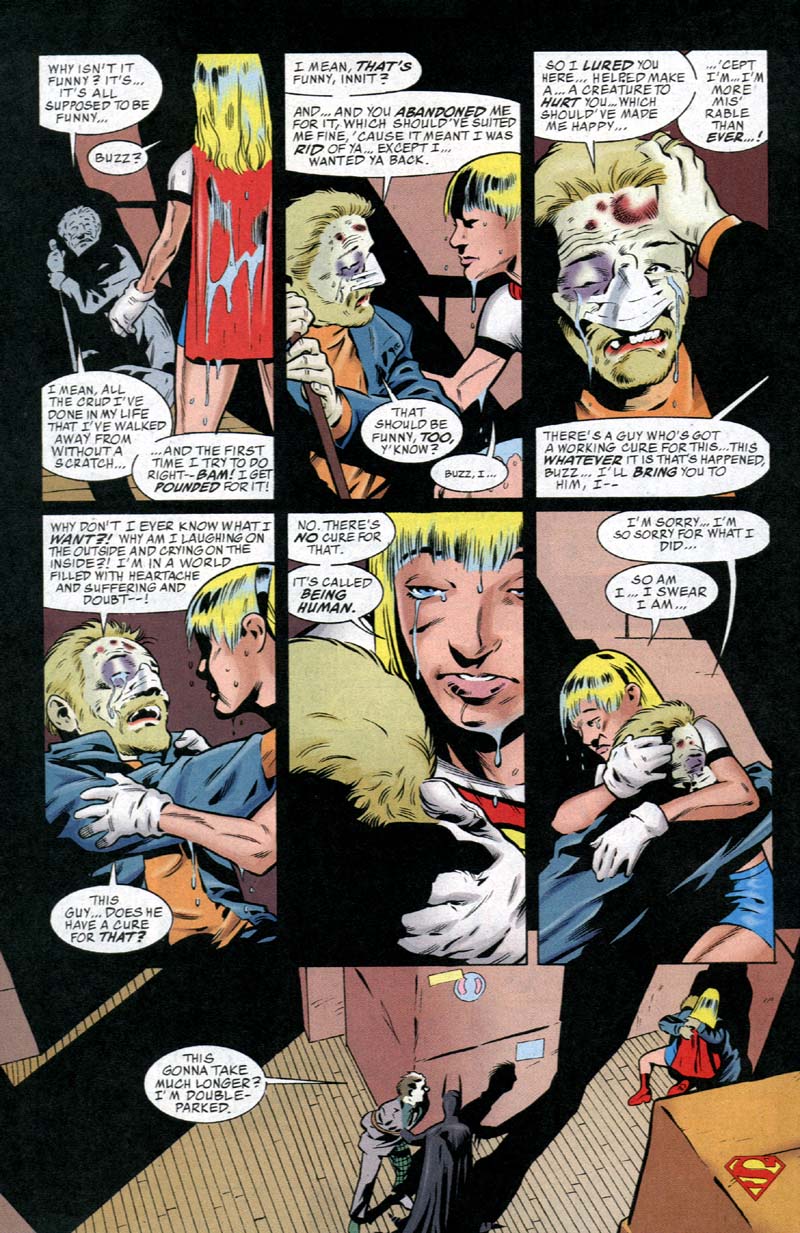 Peter David cselekménymentes sztoriját a lapos akciók, és a kevés, de élvezetes Supergirl poénok, valamint a jokerizálódottak szintén jól sikerült ökörködései viszik előre. Nem nagy szám, de azért elmegy. Leonard Kirk képei kellően dinamikusak, az anatómiai ismeretei is rendben vannak, arcokat viszont fájóan nem tud rajzolni.

Update: The English version of this post is here.