I'm here all week, make sure to take care of your waitresses.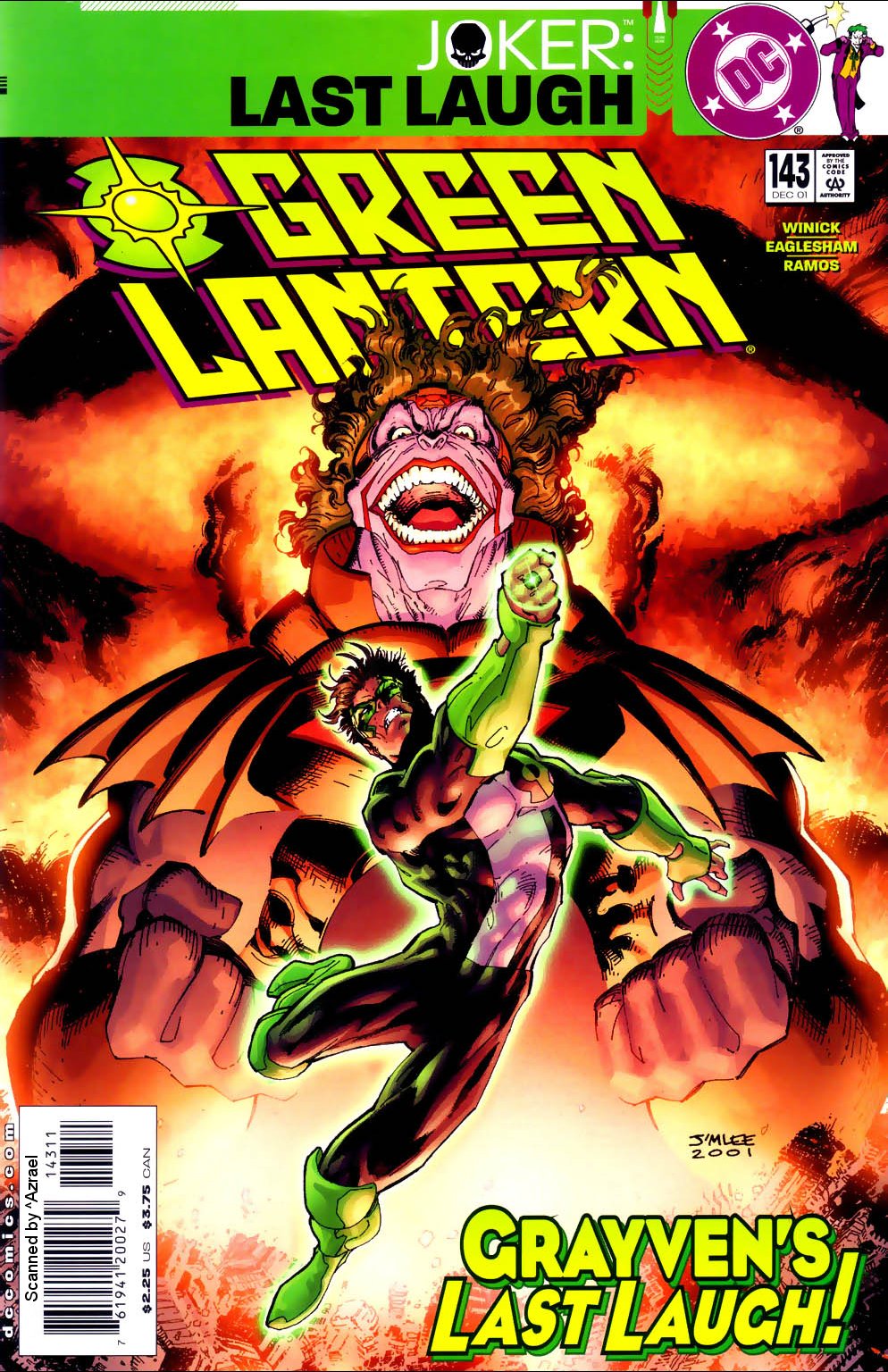 Per pillanat épp Kyle Rayner a (földi, hímnemű) Zöld Lámpás.

A füzet egy kerettörténettel kezdődik. Európa egy eldugott részében járunk, az Isten és a vasfüggöny háta mögött, ahol még hisznek a mítoszokban. Itt valami képzelt démonok tartanak fogva egy szánalmas emberroncsot, Alexander Nerót.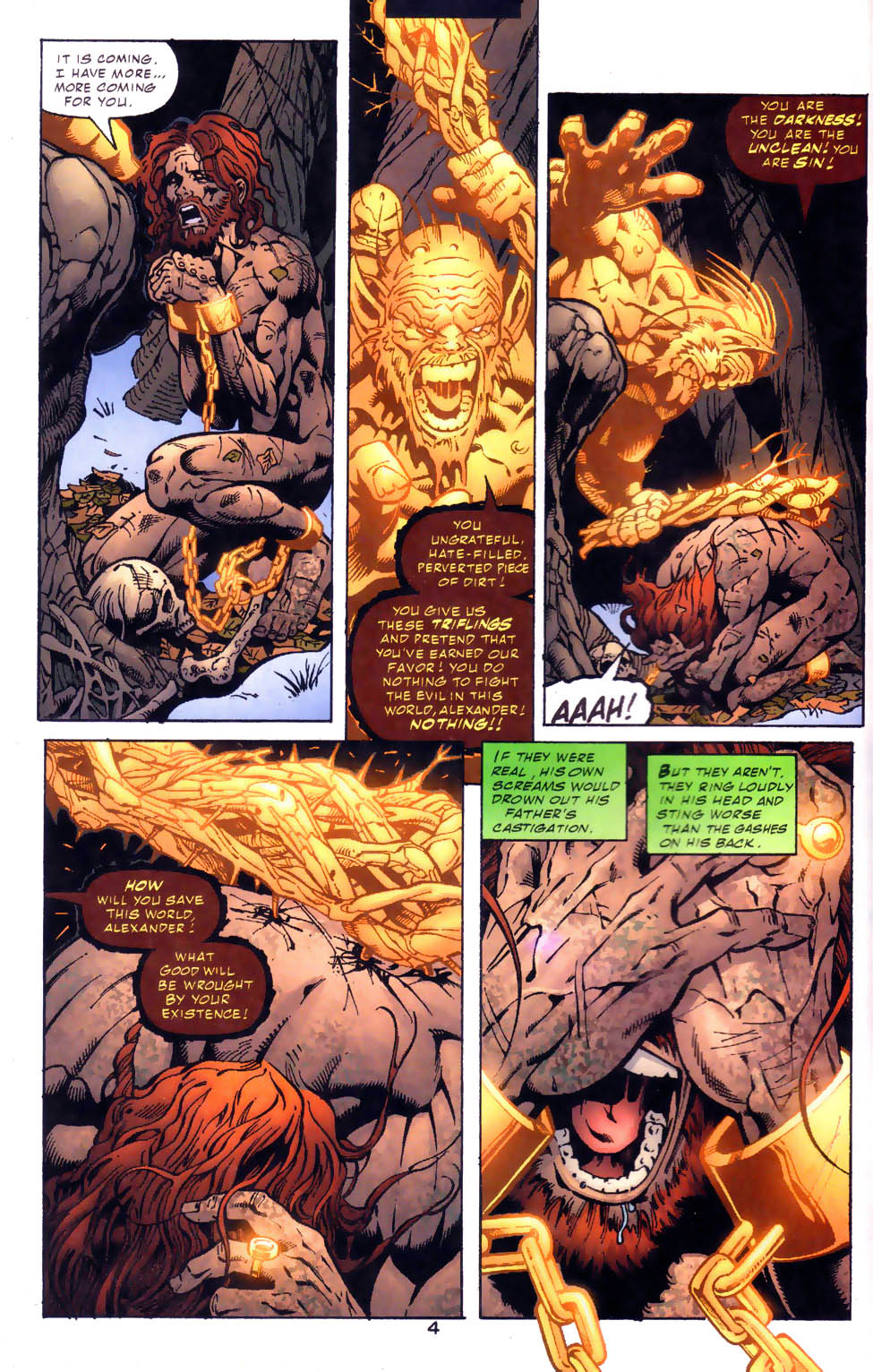 Eközben New Yorkban Kyle és társa, Jade a Jokerképűvé alakított Szabadságszobrot állítják helyre. Ennyivel azonban nem ússzák meg. Aktuális jokerizálódott szupergonoszunk nem más Grayven, Apokolips gonosz urának, Darkseidnek a fia (tehát Orion tesója), aki egyébként a kozmosz elpusztításával foglalkozik, de most épp Stand-Up komikusi babérokra tör. Felrobbantja az összes dumaszínházat, kivéve azt az egyet, amelynek túszul ejtette a tulaját. Így biztosít telt házat magának. A közönség azonban nem értékeli a humorát.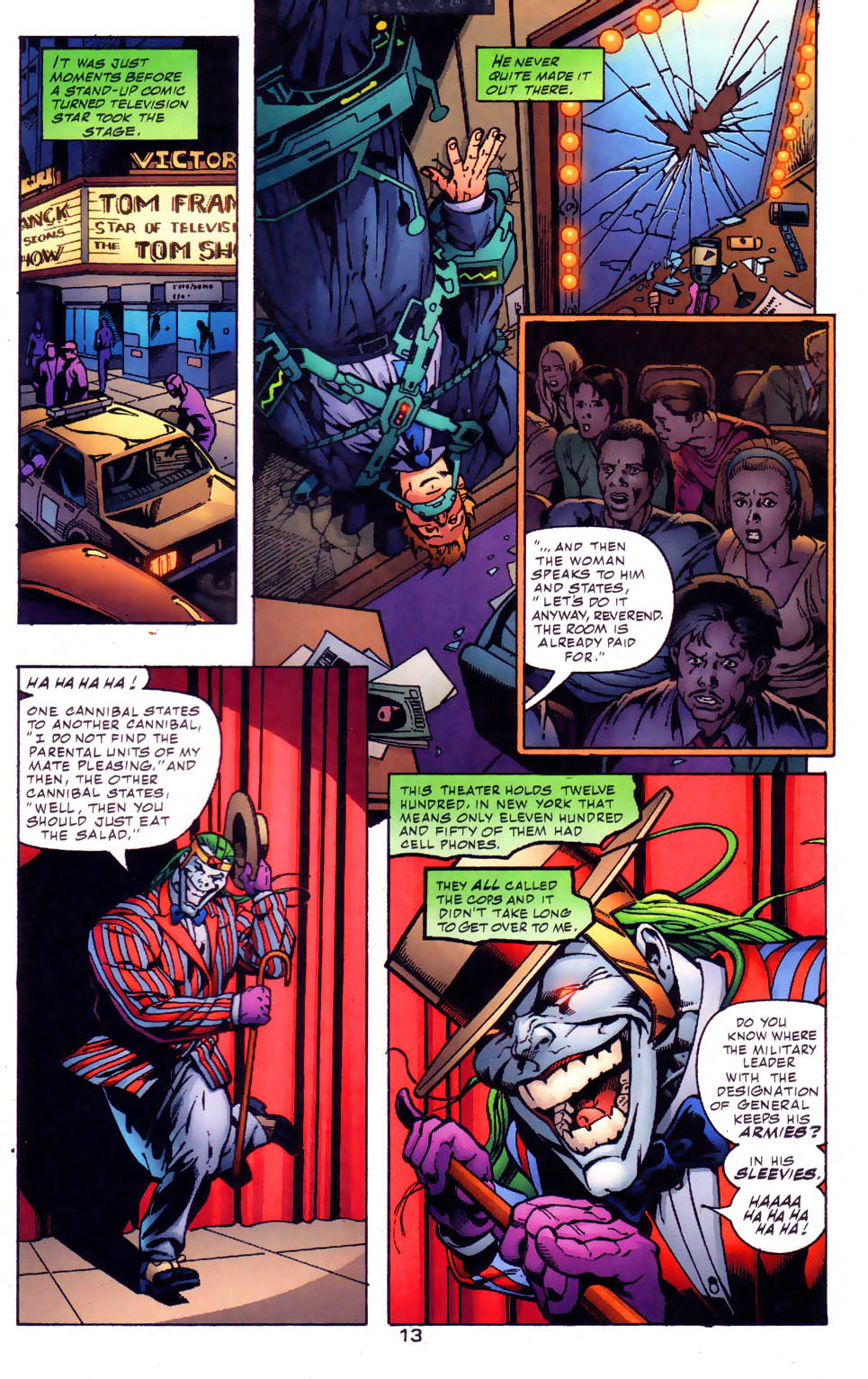 A Zöld Lámpás szerencsére nem hagyja szenvedni a műértőket, és eltávolítja Grayvent a színpadról. Miközben Kyle Grayvennel bunyózik, Jade felfedezi, hogy a színházat érzékelő drótok veszik körbe, amik egy száz megatonnás atombombához (pontosabban annak apokolipsi megfelelőjéhez) vezetnek. Kyle gyorsan egy betontömbbe zárja Grayvent, majd felviszi a bombát a levegőbe, ahol egy zöld gömbbe zárja.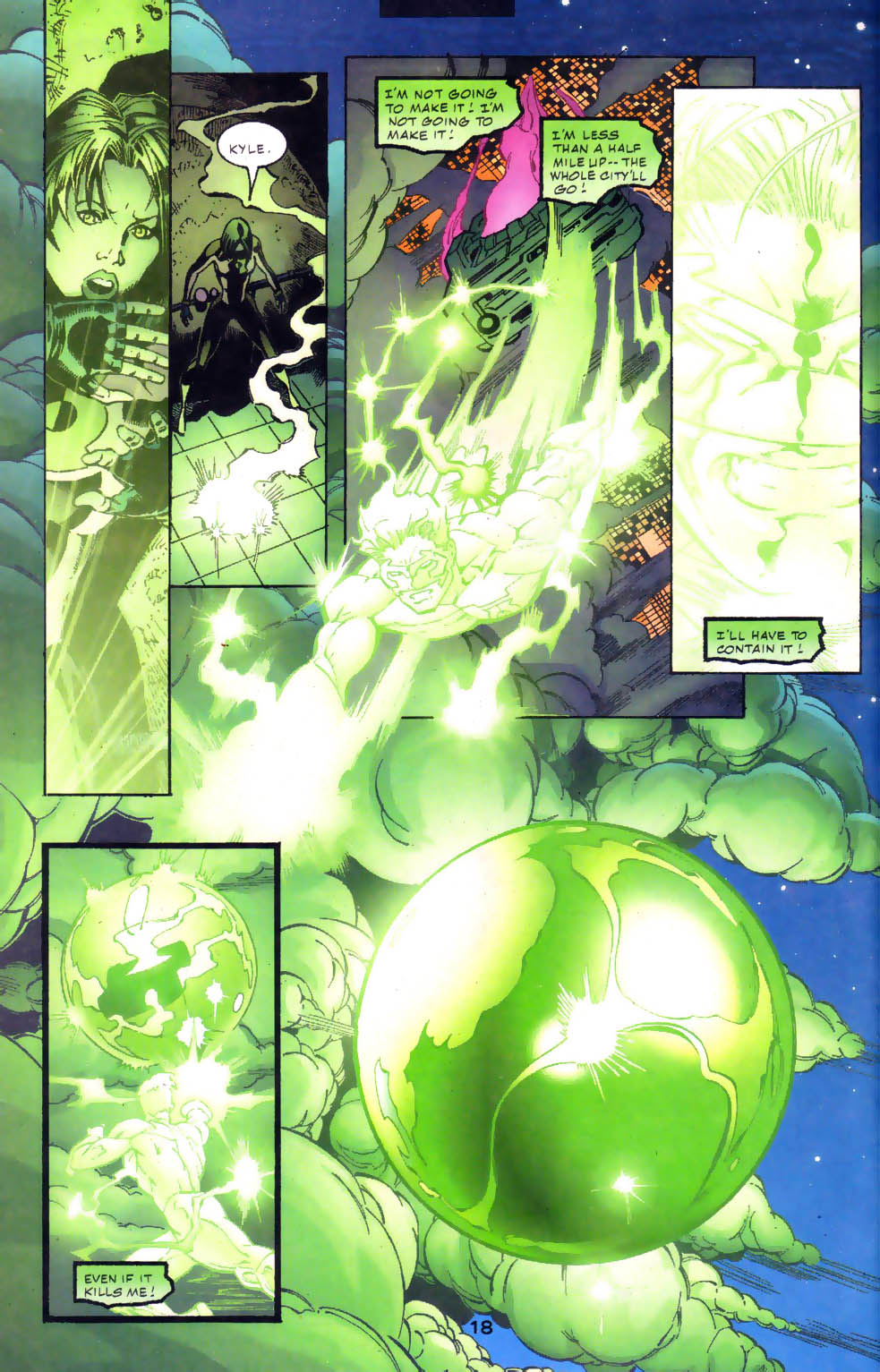 A robbanás ereje azonban így is hatalmas,
és Kyle testét is megsemmisíti csak egy zöld szellemalak marad belőle.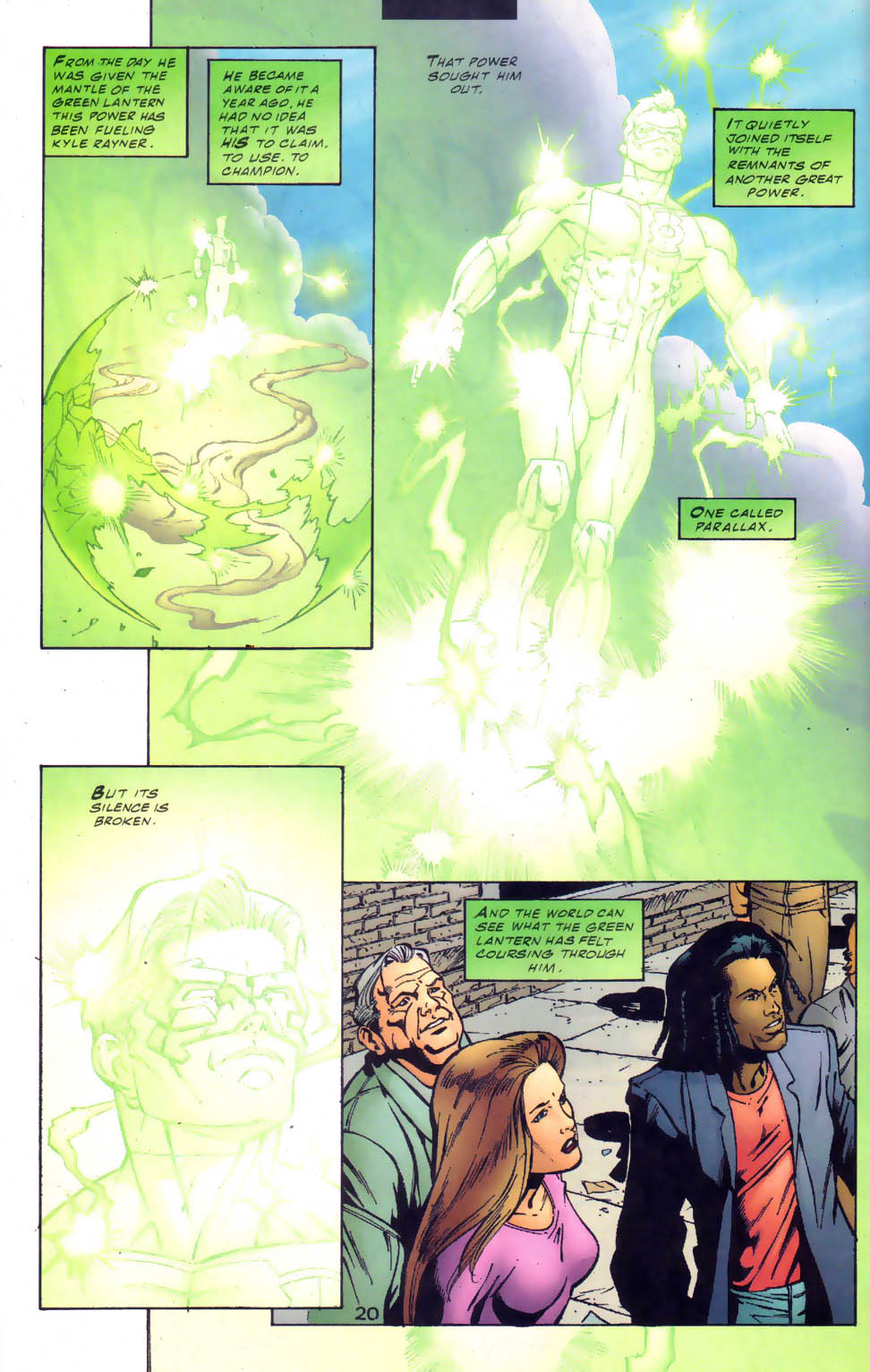 És itt ér össze a főszál a kerettörténettel. A robbanást Alexander Nero is látja, amit saját magának szóló jeladásnak tekint, amitől lehullottak képzeletbeli láncai.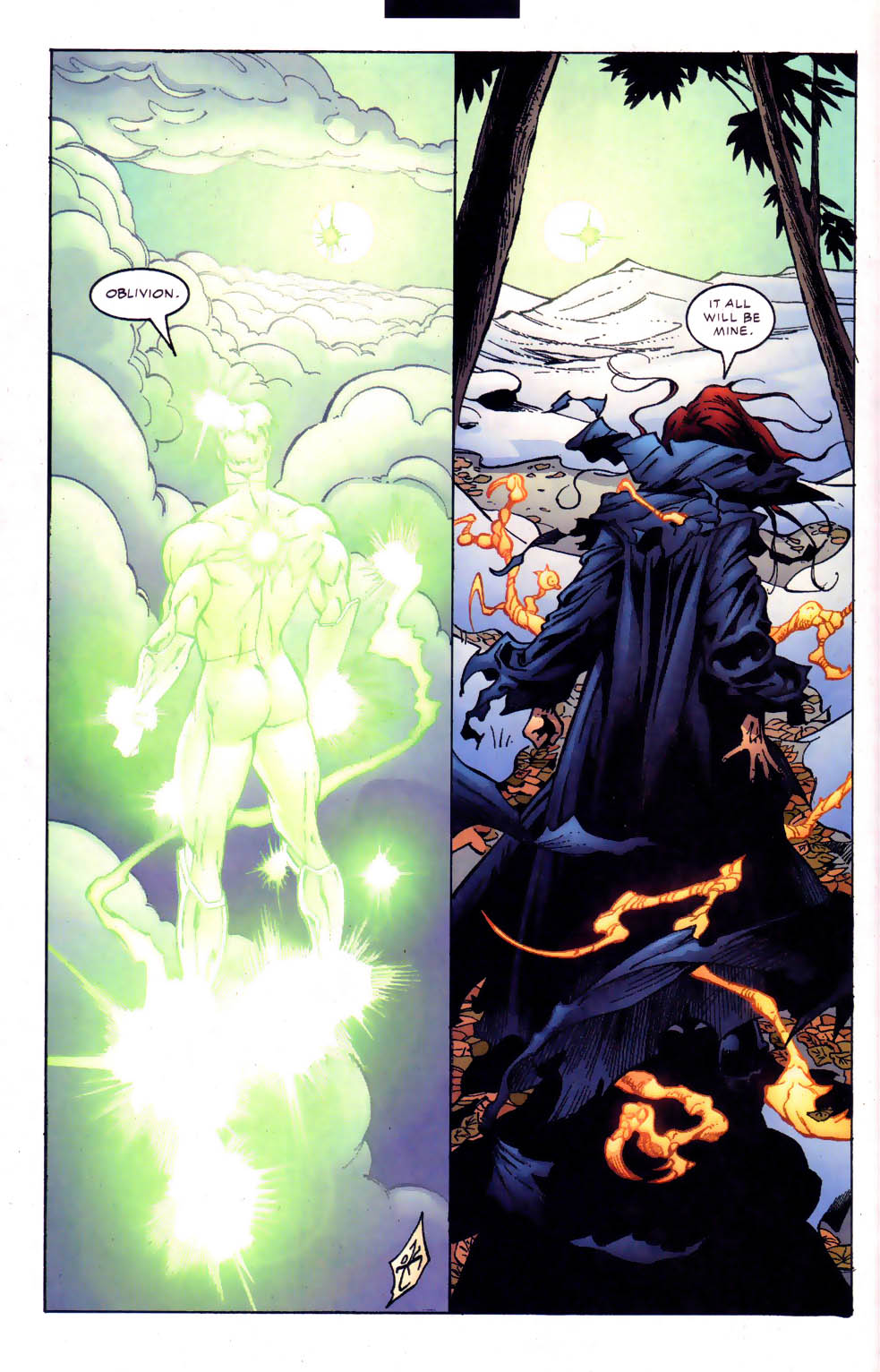 A füzet közepén van egy öt oldalnyi lelkizős rész is, amiben Kyle asszisztense, Terry Berg elmeséli Kyle-nak, hogy anyja keresztkérdésére bevallotta neki, hogy meleg.
- Miből jött rá?
- Egy Britney Spears számnál megemlítettem, hogy tetszik a cipője, azt mégse mondhattam, hogy micsoda mellek.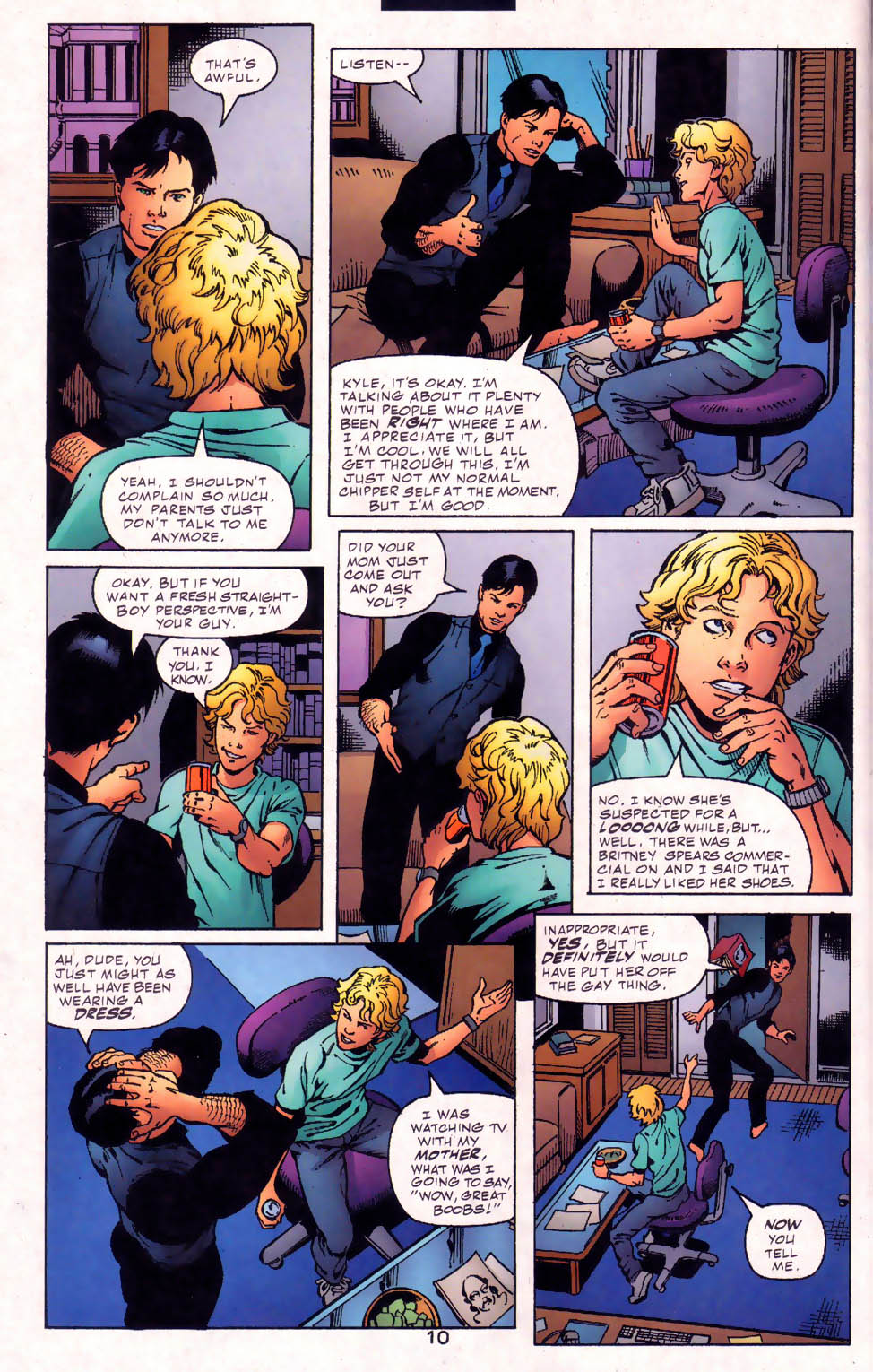 Judd Winick sztorija tulajdonképpen kimondottan jó, bár néhány gond azért van vele. A legfontosabb, hogy nincs igazán kohézió a történet különböző részei közt, csak úgy magukban lebegnek. Ez leginkább a Terrys szálra vonatkozik. Értem én, hogy ilyen társadalmilag fontos problémákat is bele kell venni a történetbe, de talán nem így, a hajánál előrángatva kéne. A másik gond, a rengeteg szöveg, Winick mindent túlmagyaráz. Nincs egyébként különösebb gond ezekkel a szövegekkel, jók, nem fárasztóak, nem idegesítőek, csak feleslegesek. Mellesleg azt se hiszem, hogy élő emberek mondana ilyeneket, hogy: "Ha a hazugság sport lenne, benne lennél a Francia Klubban." meg főleg "Olyan messzire úsztál a szarkazmus tavába, hogy nem bírlak követni."
Dale Eaglesham rajzai enyhén darabosak, de egyébként kiválóak: élethű, látványos, kellően dinamikus, és még az arckifejezések is nagyon jól mennek, szóval minden rendben van.
Update: The English version of this post is here.