United against the deadliest of foes!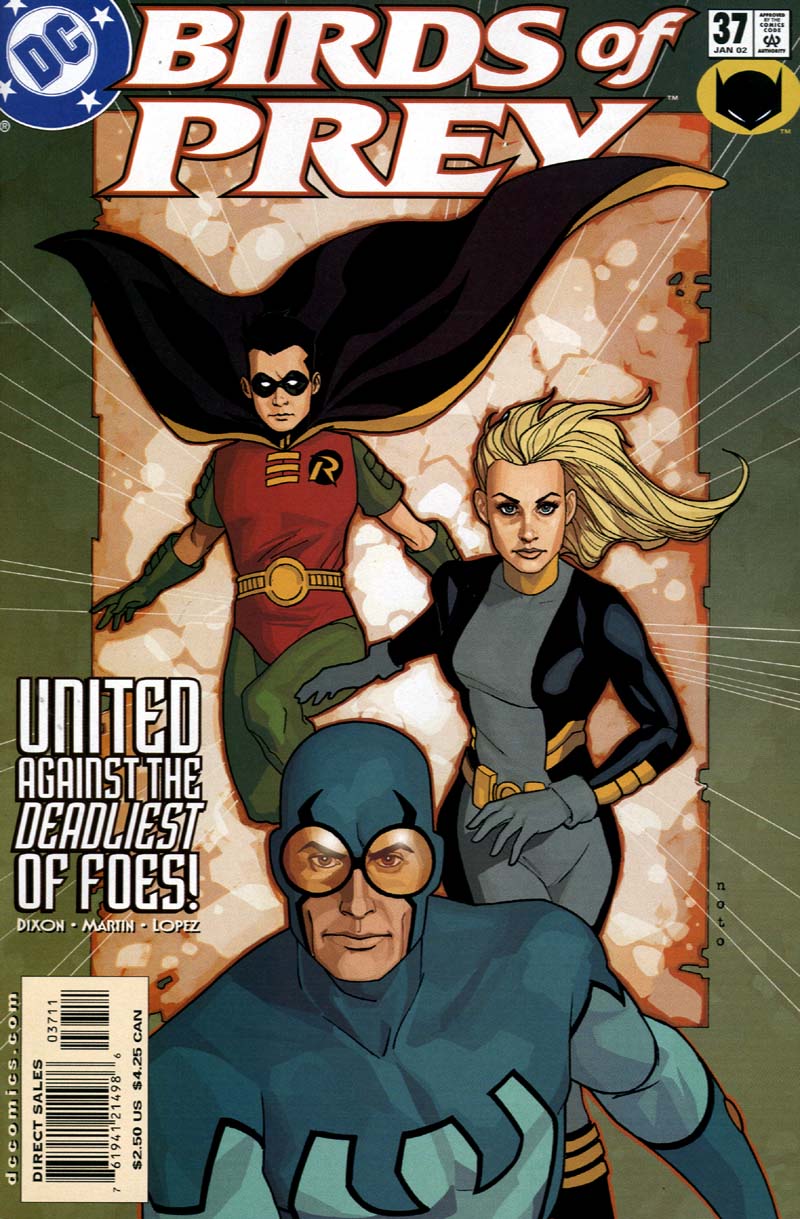 Fekete Kanári, Robin és Kék Bogár a maradék jokerizálódott gonosztevőket rendezi le. Először valami mindenféle DNS-t magába építő szörnyet, G-nome-ot némi kalanddal és izgalommal,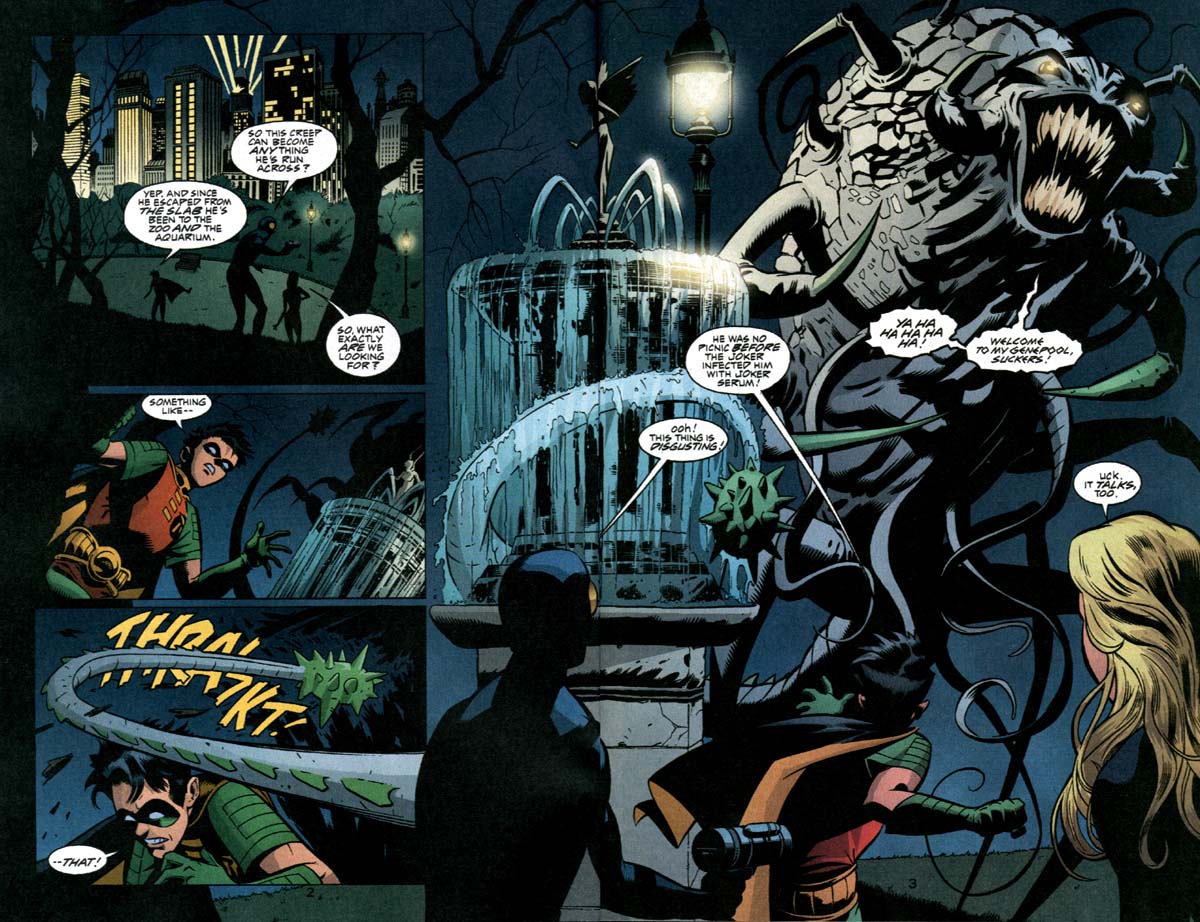 majd a mustárgázzal és méregerős paprikával támadó Ízesítő Királyt sok baromkodással és még több tejjel (a parikamérgezés ellenszéruma).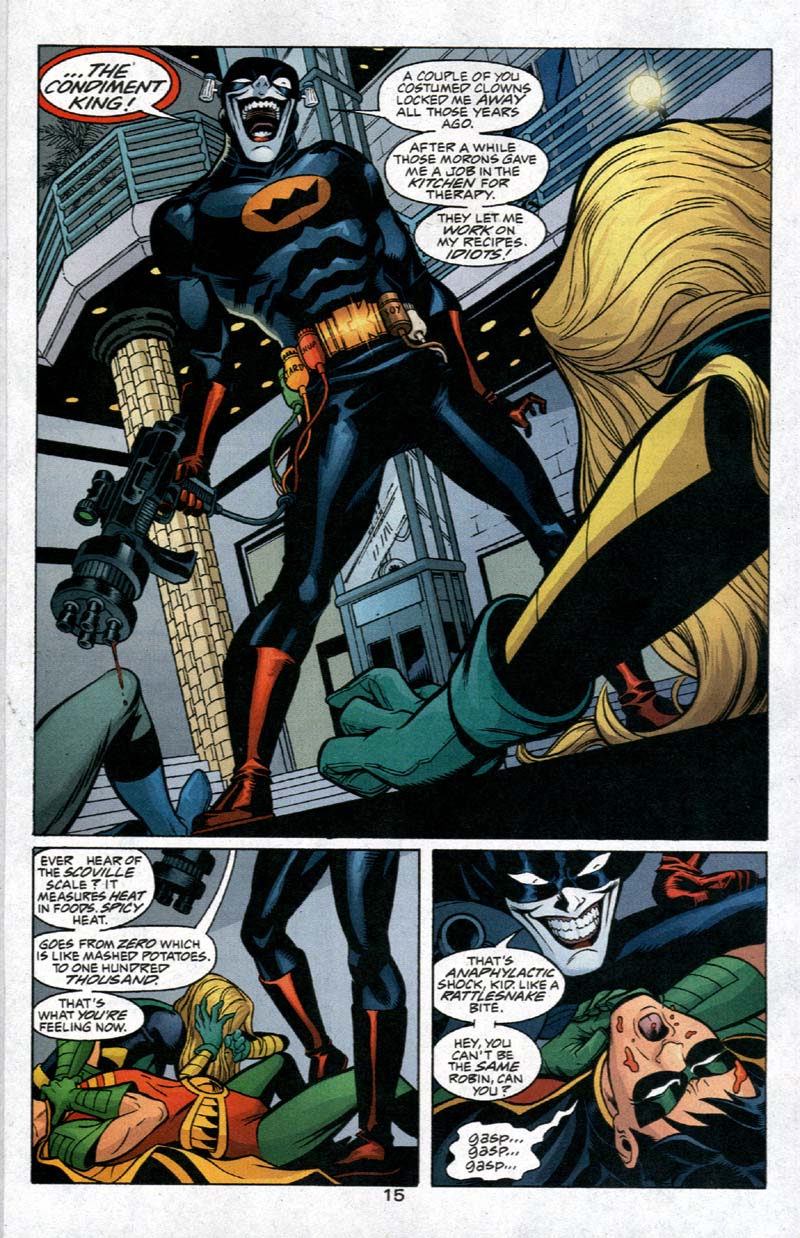 Ezalatt Oracle megpróbál lelkizni Nightwinggel, azaz most inkább csak Dick Greysonnal, akit annyira megviselt Joker ideiglenes kinyírása, hogy még csak szóba sem hajlandó állni Barbarával, hanem inkább kidobja a lakásából.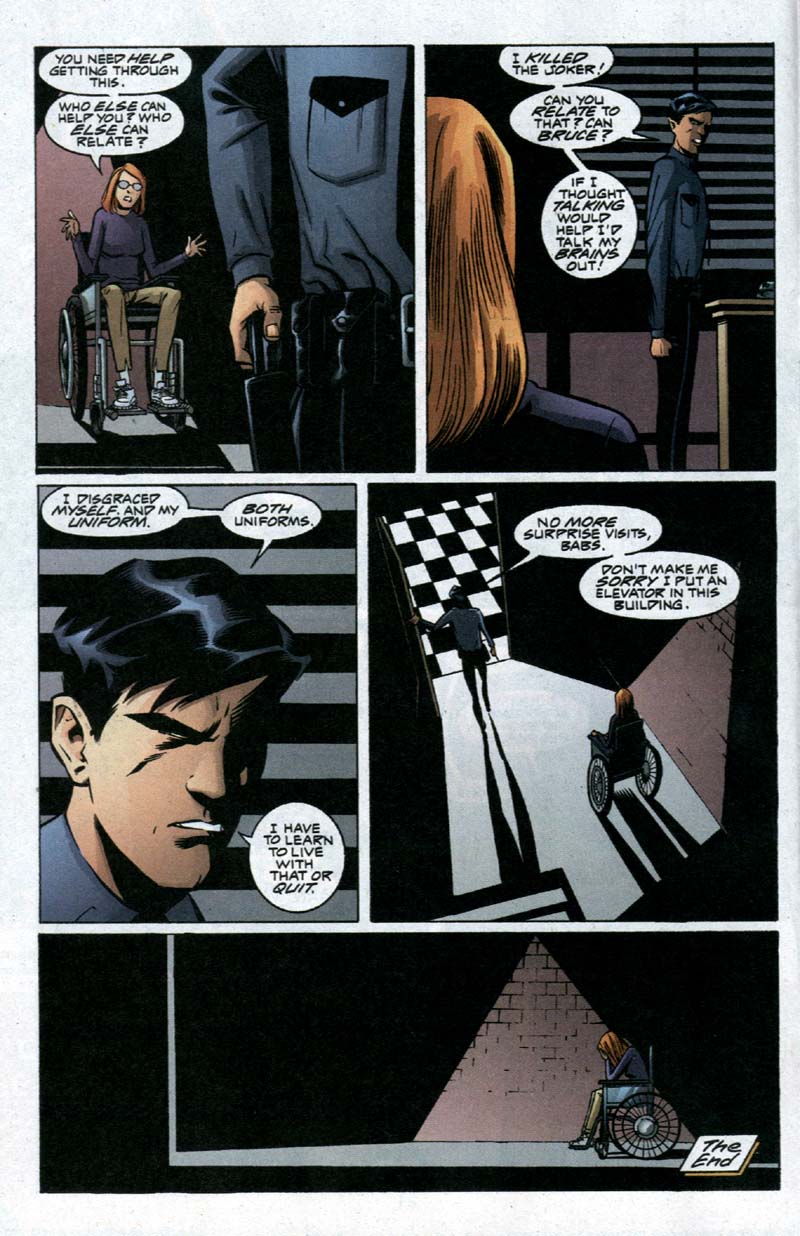 Hát Chuck Dixon szemmel láthatólag most piheni ki a Joker: Last Laugh megírásával járó fáradalmakat, így nem sok időt pazarolt ennek a kis könnyed baromságnak a megírására. A rajzoló, Marcos Martin vékony, pipaszár karú és lábú, viszont óriási vízfejű szereplőkkel dolgozik, akik ráadásul még viccesen se néznek ki, pedig az legalább illett volna a sztorihoz, így csak egyszerűen rondák.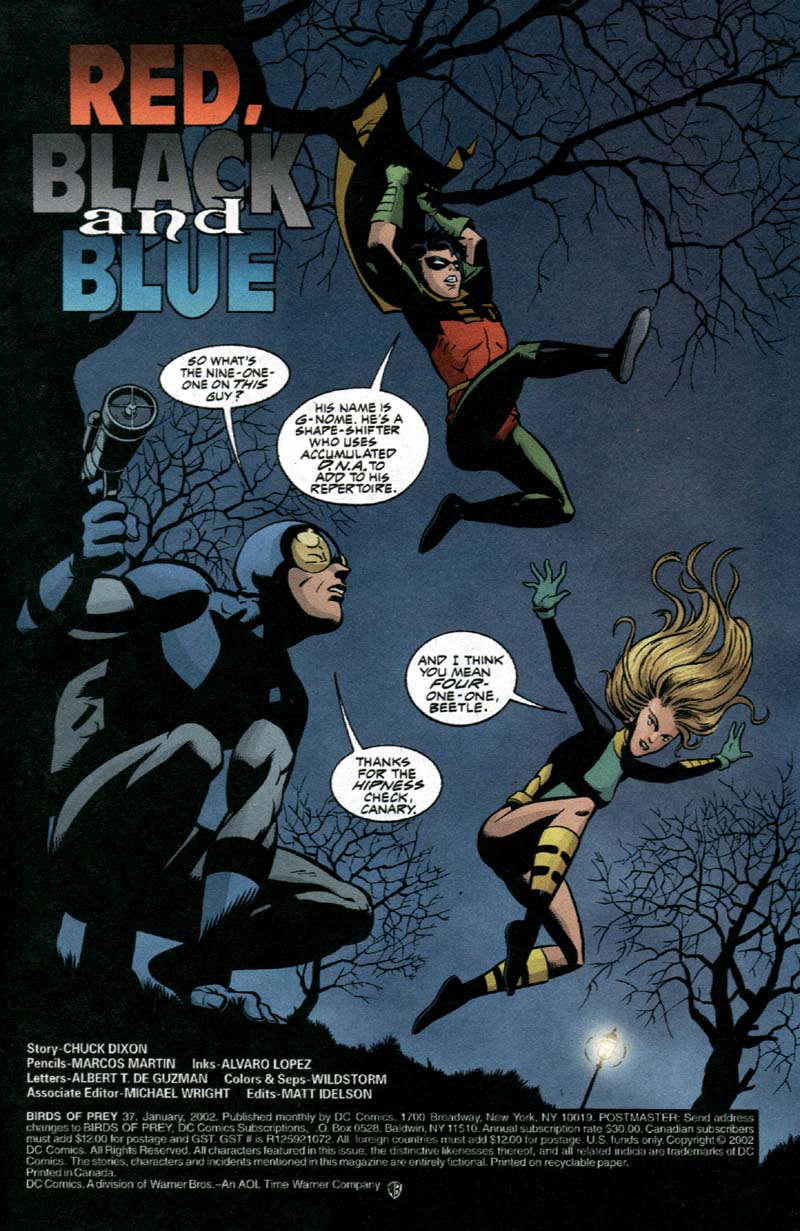 Ja, a borító meg külön szar, nehogy meg akarja venni valaki (kedves figyelmeztetés).