Girls' night out.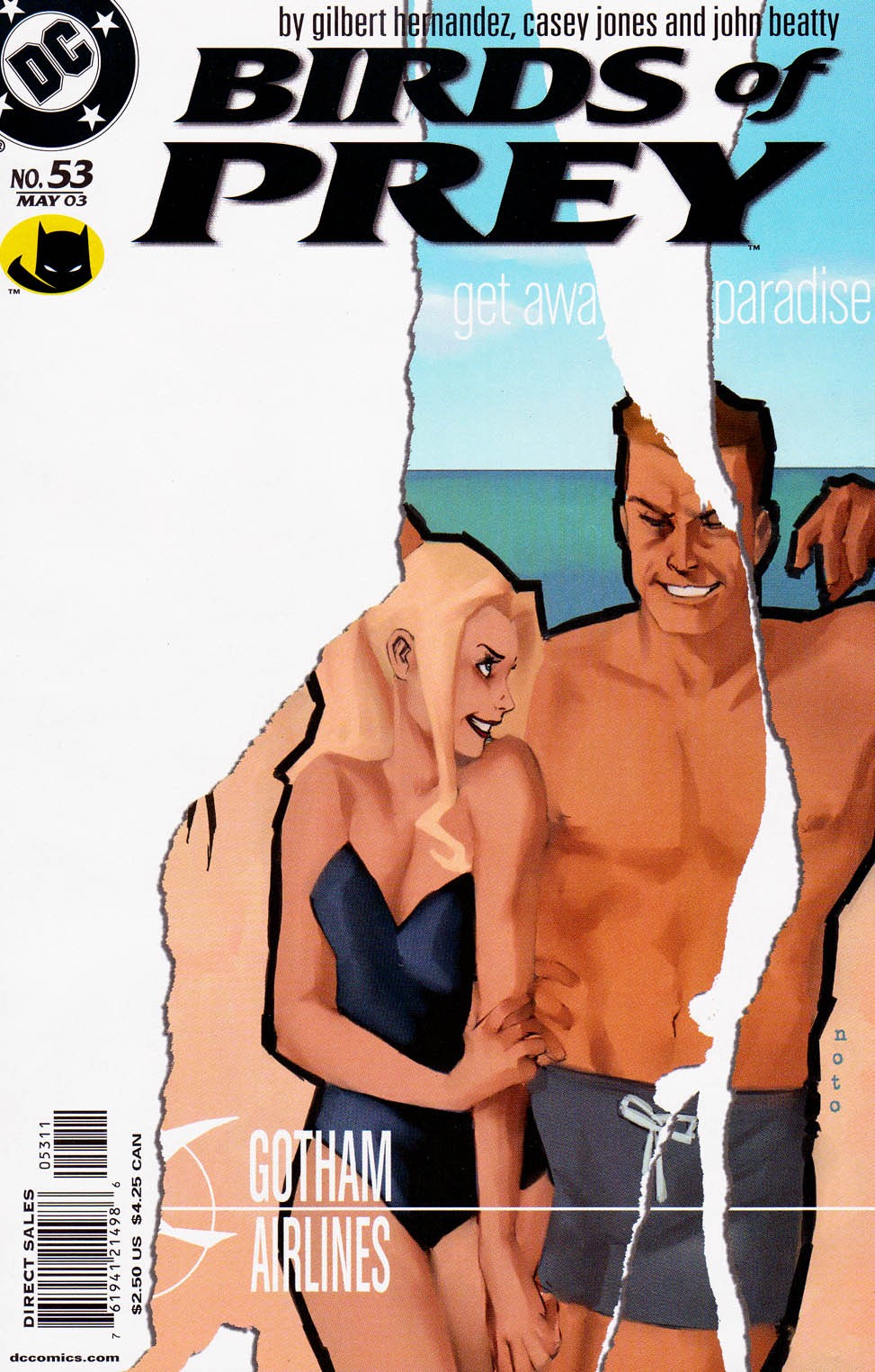 Ahogy azt már megszokhattuk, akció után vakáció jön a lányoknál.
Oracle még mindig Twagen rágódik, hogy hogy talált rá, hogy jutott be hozzá, és miért is lett öngyilkos? Fekete Kanárit meg az zavarja, hogy a piti kis kanárisírásával csak kívülálló a szuperhősök között. És a múltkor is csak a szemlélője volt a Metamorpho és a Stagg család által alkotott energialény közötti epikus (LOL) csatának. Ennyi problémára csak egy megoldás van, irány a dizsi. Dinah sikeresen be is pasizik, egy Tom nevű sráccal jött össze. Oracle meg a Nightwinggel való kapcsolatán mereng, meg hogy milyen jó is Fekete Kanárinak, hogy ilyen jól kezeli a Zöld Íjász (Oliver Queen) feltámadását. A Tommal való kapcsolat Gothamben is folytatódik. Elmennek hármasban randizni (csak mint barátok), mind jól érzik magukat, majd hazafelé közösen levernek egy rablóbandát (csak hogy legyen valami akció is).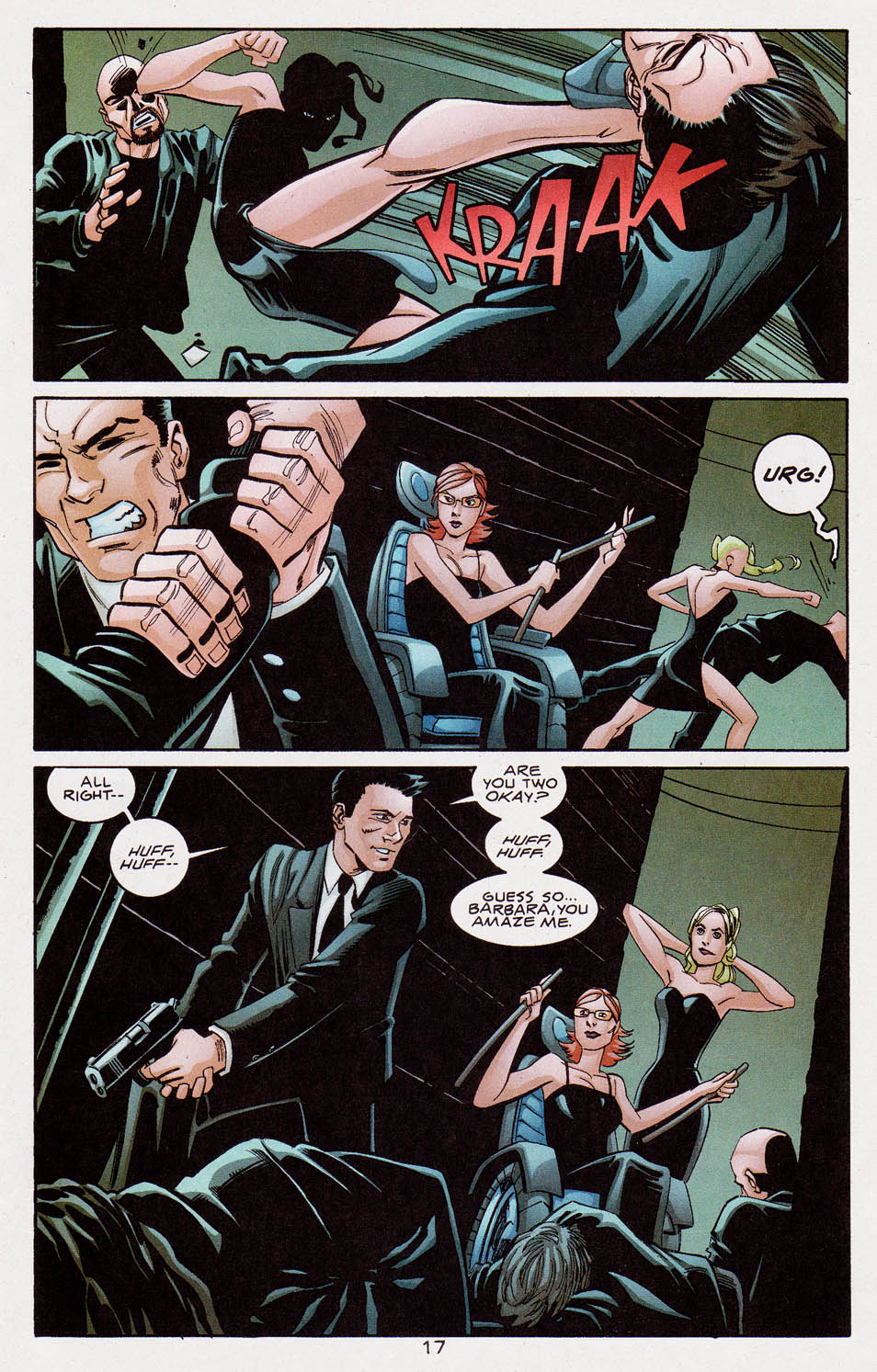 Otthon a lányok jól elvitatkoznak azon, hogy kinek kivel is kellene járnia: Barbarának Nightwinggel, Kanárinak a Zöld Íjásszal. Míg a végén cliffhangerként kiderül, hogy Tom valójában Danko Twag bátyja, aki ezek szerint él.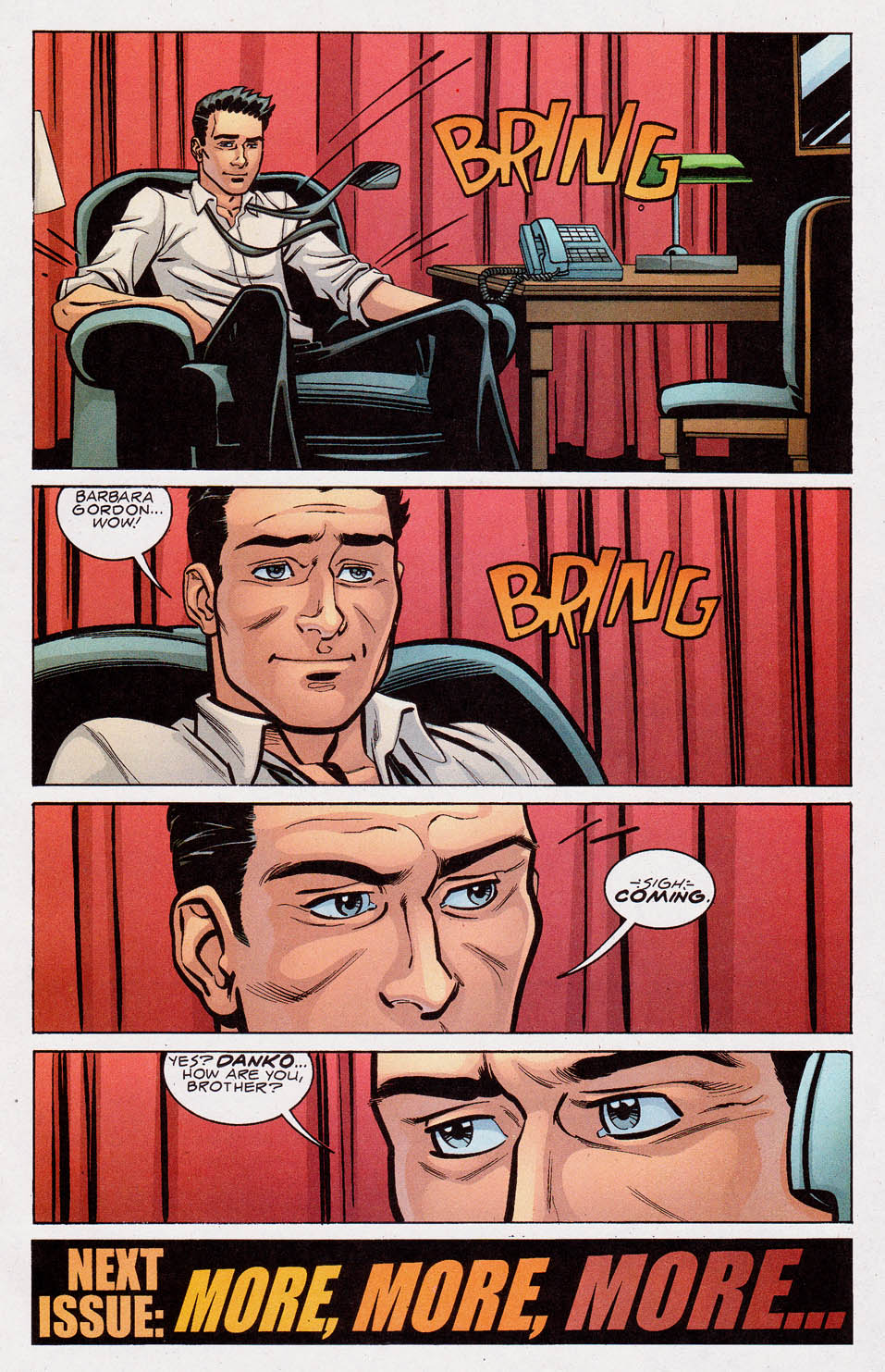 a sok maszkulin akció után itt az ideje egy kis lányos, romantikus lelkizésnek, a sok bugyuta baromság után pedig valami komolyabb témának. Gilbert Hernandez sztorija persze ettől még nem lesz különösebben jó, enyhén unalmas, és mindent feleslegesen túldumál, a képkockákat csak úgy elöntik a betűk. Azért elviselhető (jobban mint a múltkori hülyesége). Casey Jones akciók híján nem ragaszkodik az oldalnyi, nagy színes foltokból álló képkockákhoz (egy azért volt). Így egész kellemes. Viszont most veszem észre, hogy kissé statikusak a rajzai (fura, hogy nem a nagy akcióorgiában tűnt fel, de ott úgy látszik, túl sok egyéb elborzasztó dolog volt).
Szolgálat közlemény: Asszem Dinah és a Zöld Íjász kapcsolatára érdemes egy kicsit jobban is kitérni, szóval lesz róla majd egy külön poszt.
Ja, még annyi, hogy ez a Love is in the Air még az előző füzet végen volt említve (mint Next), ezért adtam ezt a címet ennek a (névtelen) mininek.