You're not the boss of me.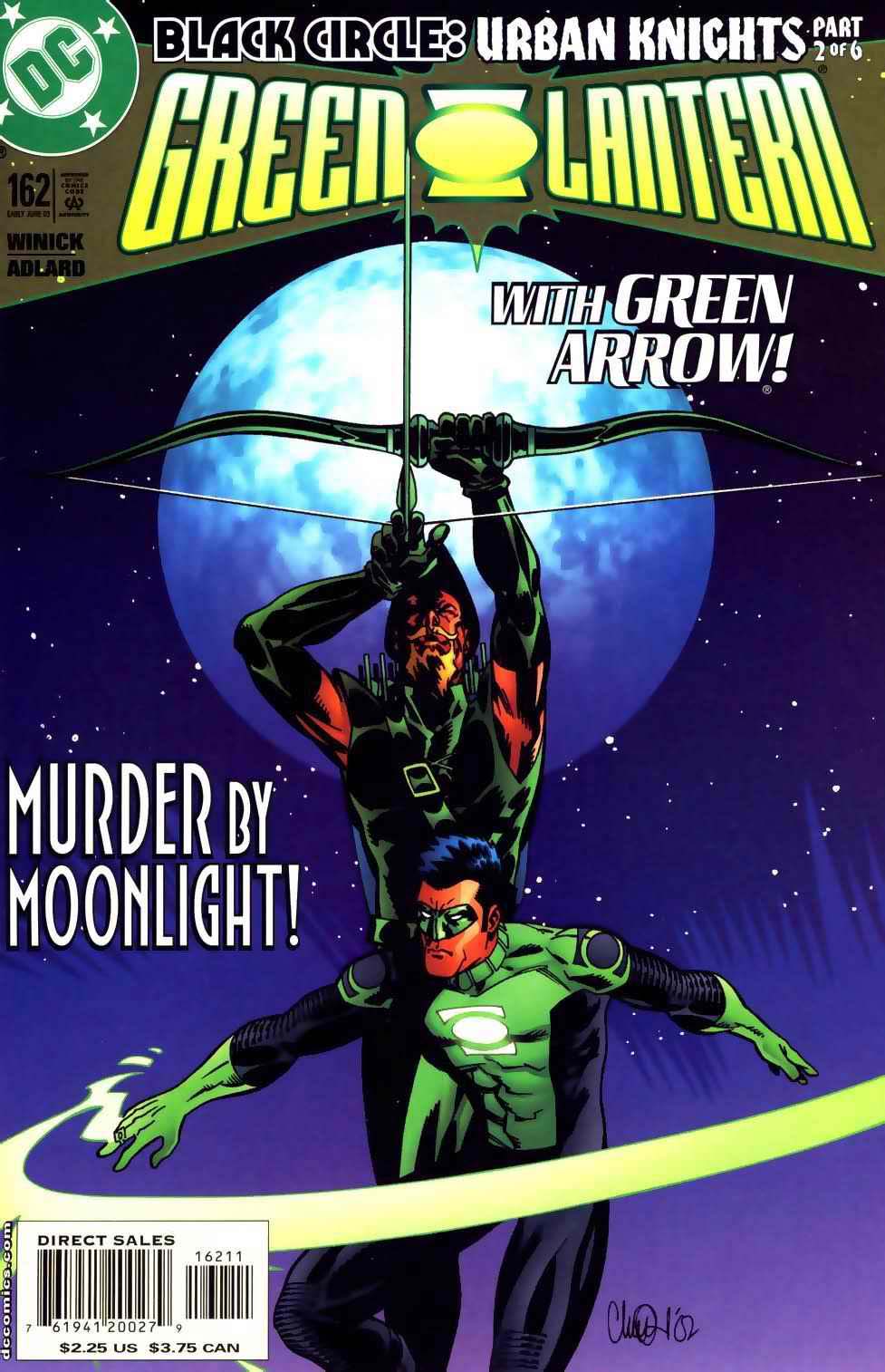 A Green Lantern lapjain folytatódnak a kalandok.
Ollie és Kyle még a halott gengszterek elszállítása után után folytatja a veszekedést azon, hogy az egyikük nem fiatal, a másikuk meg nem Hal Jordan. Még Connor Hawke (Ollie fia, Kyle haverja) is sikertelenül próbálja őket lecsillapítani.
A közös munkának úgy tűnik tehát, hogy lőttek. Kyle tehetetlen dühét a bűnözők megleckéztetésén vezeti le,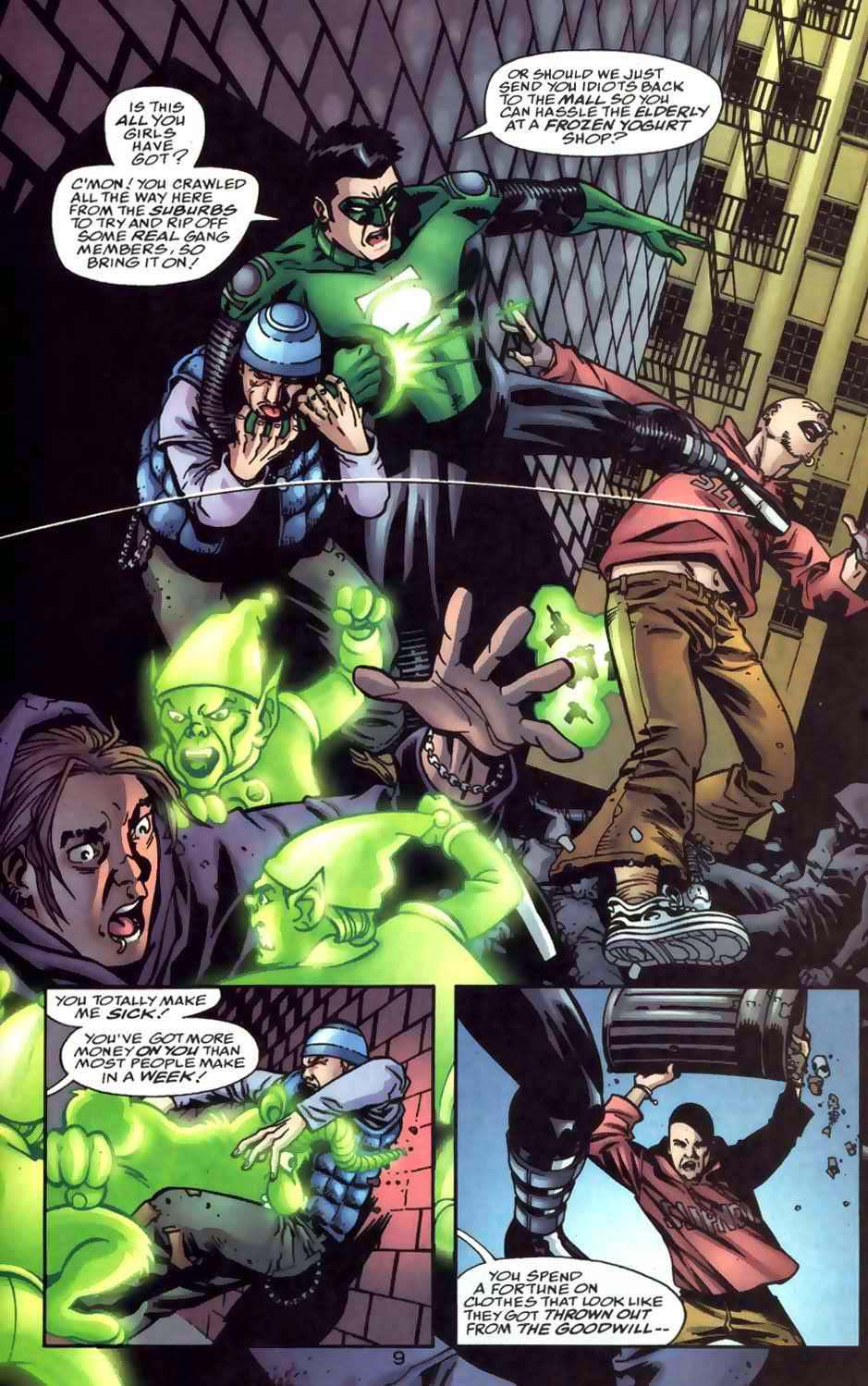 míg aztán Jade ráhatására elkezd tovább nyomozni az ügyben. Felkeresi a maffia egyik éttermét, hogy információhoz jusson, de itt őt is űrlénynek nézik és össztűz alá veszik.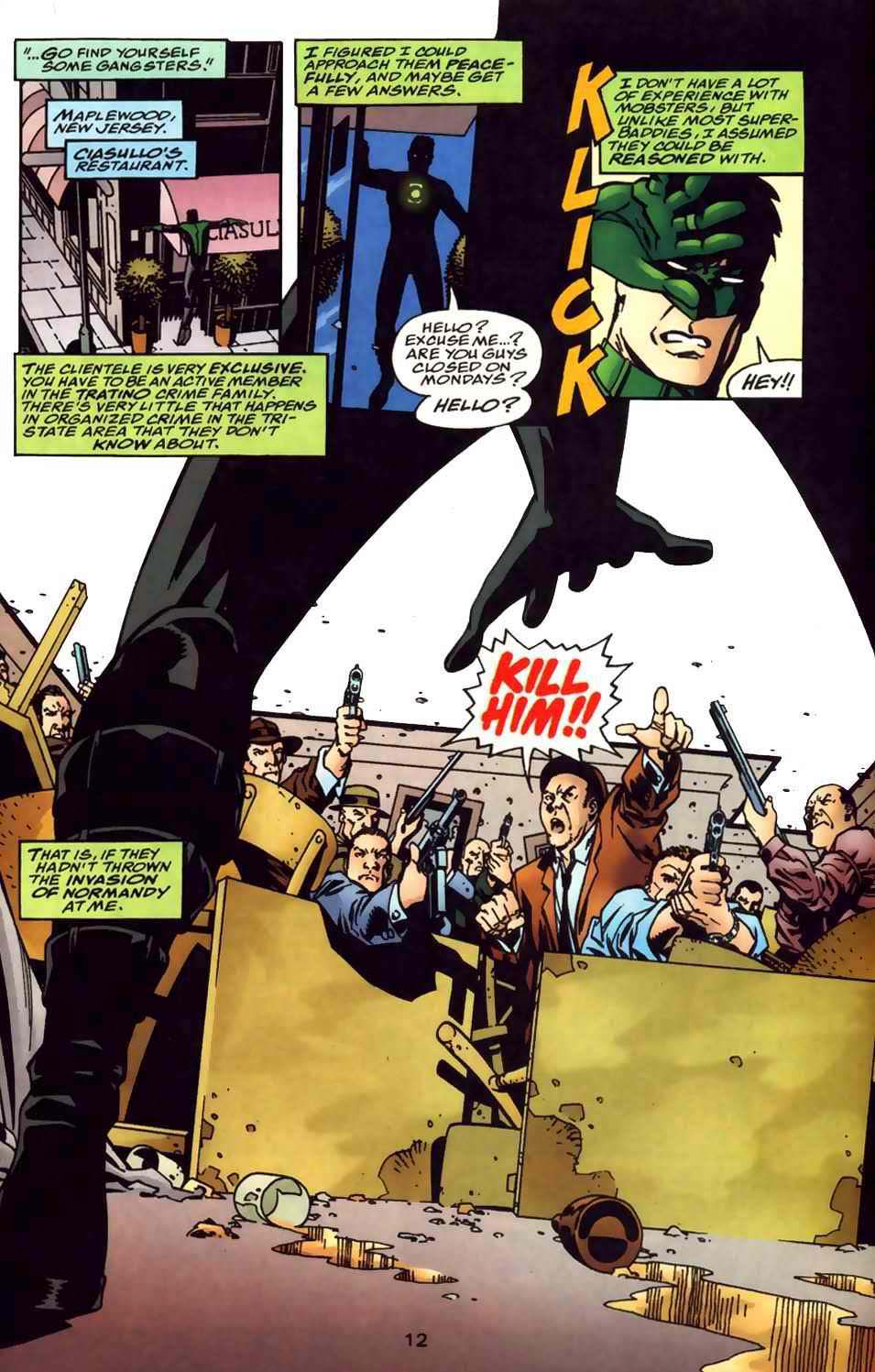 (Ezzel kapcsolatban egy zárójeles megjegyzés: A gengszterek az új jelmeze miatt nem hiszik el Kyle-ról, hogy ő az új Green Lantern. Ugyanis azután a nagy robbanás után, amivel mi is foglalkoztunk a Joker: Last Laugh idején, Kyle átalakult egy másik szuperhőssé, Ionná, majd jópár rész után visszavedlett ismét Zöld Lámpássá, de már új szerkóban. Szóval a Joker: Last Laugh rá volt a legnagyobb hatással.) Nagy nehezen lecsillapítja a fiúkat, és sikerül is megtudnia néhány dolgot. Az idegenek a fehérítőt drognak használják, és már olyan mennyiségeket követelnek, hogy azt a maffia se tudja leszállítani.
Ollie-t eközben Connor táborozni küldte el a helyi gyerekkel (A Quiver végén Stalnley Dowertől ők örökölték meg az Ifjúsági Központot), hogy lecsillapodjon. A Túra során azonban egy meteor csapódik be a közelükben. Sőt, nem is egy meteor, hanem egy űrhajó, benne a rég halott Zöld Lámpás, Abin Sur.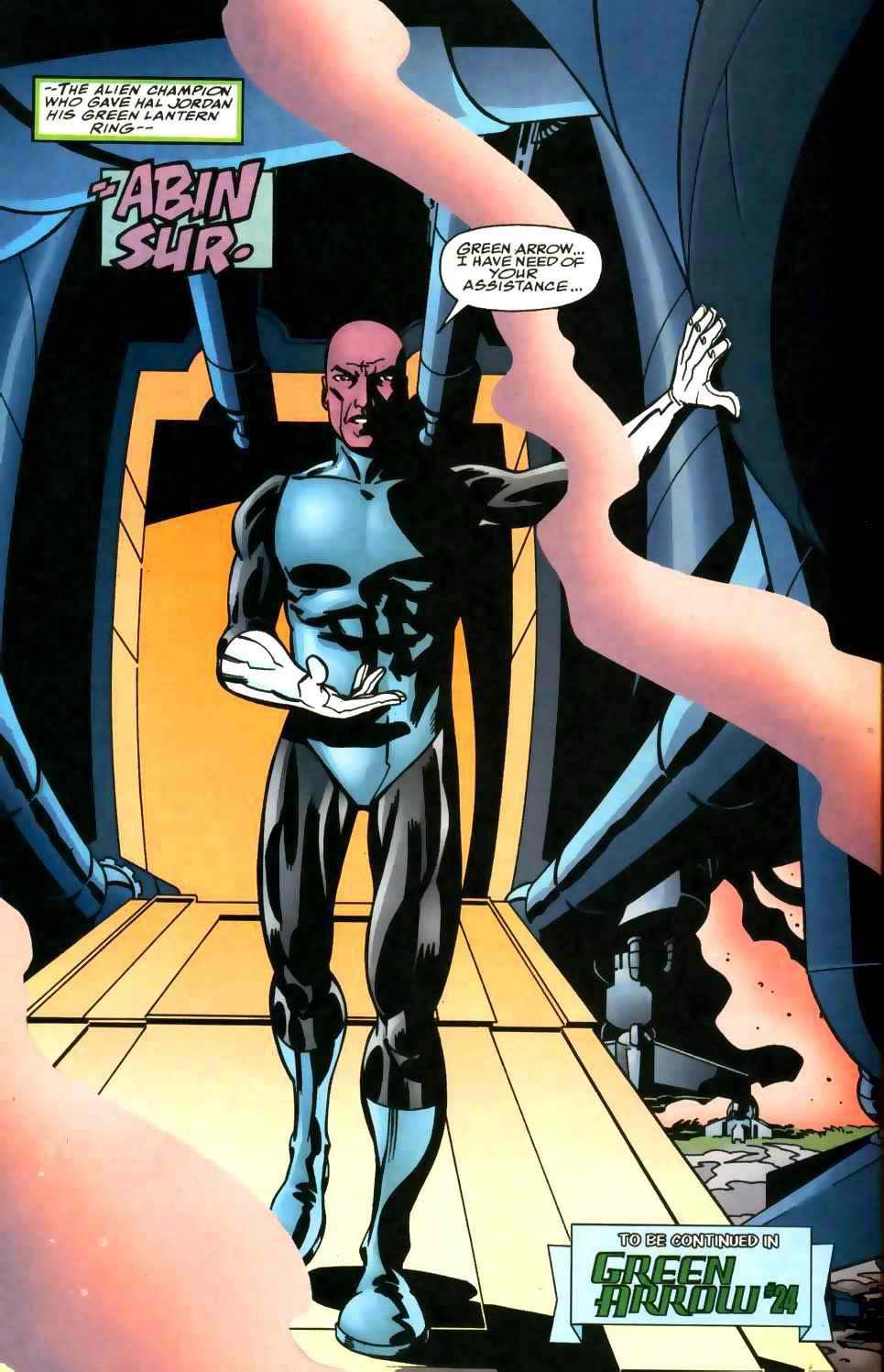 A sztorit átvevő Judd Winick is elég sok cselekményt pakolt a történetbe, de a sok duma miatt fárasztóbb mint Raab. A sztori jelenleg úgy fest, hogy egy szokásos drogkereskedős történet lett belőle űrlényekkel. Remélhetőleg ennél azért többet hoznak ki belőle. Kicsit zavaró még, hogy Kyle mindig valami gyerekesen vicces dolgot csinál a gyűrűjével, még a legnagyobb dühében is (de nem csak ő, Jade is).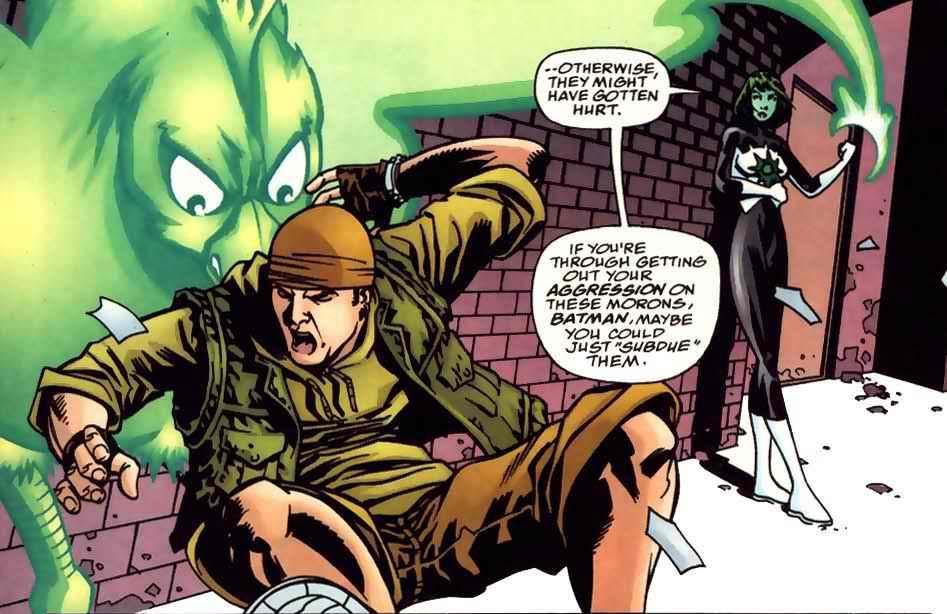 Charles Adlard meg egyenesen borzalom, kétszer olyan rossz, mint az előző füzetben. Ollie arca alulról azért még mindig megy.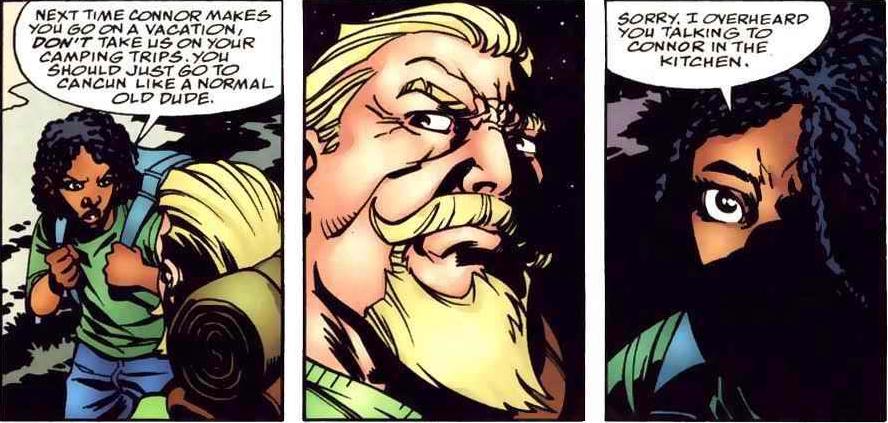 Annyira, hogy ezt a képet még egyszer elsüti (biztos csak dramaturgiai okokból).