On the Waterfront.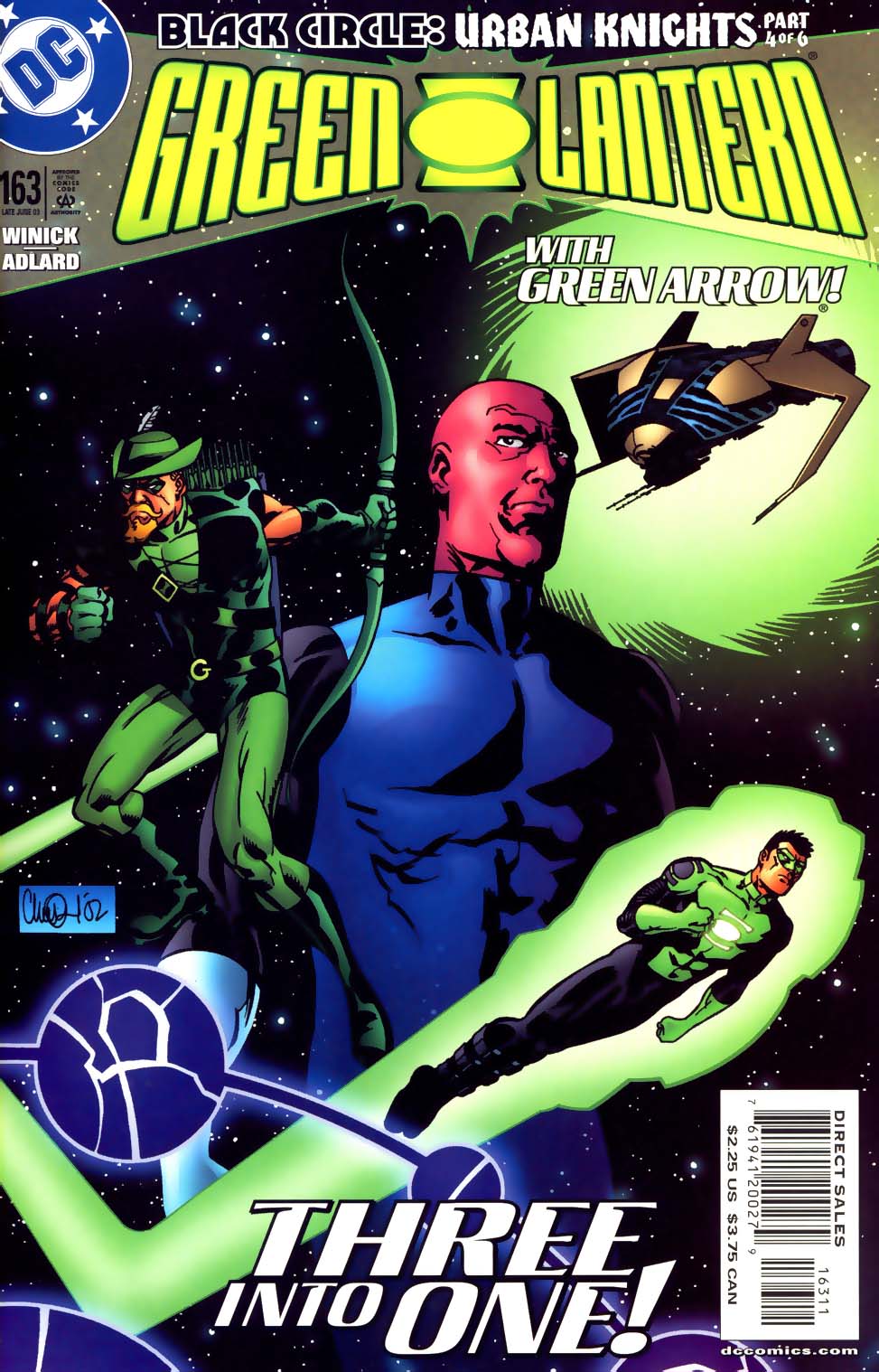 Vissza tehát a Green Lantern lapjaira.
A fogságba ejtett Ollie-t éppen készülnek kivégezni az idegenek, amikor egy kis nézeteltérés támad köztük.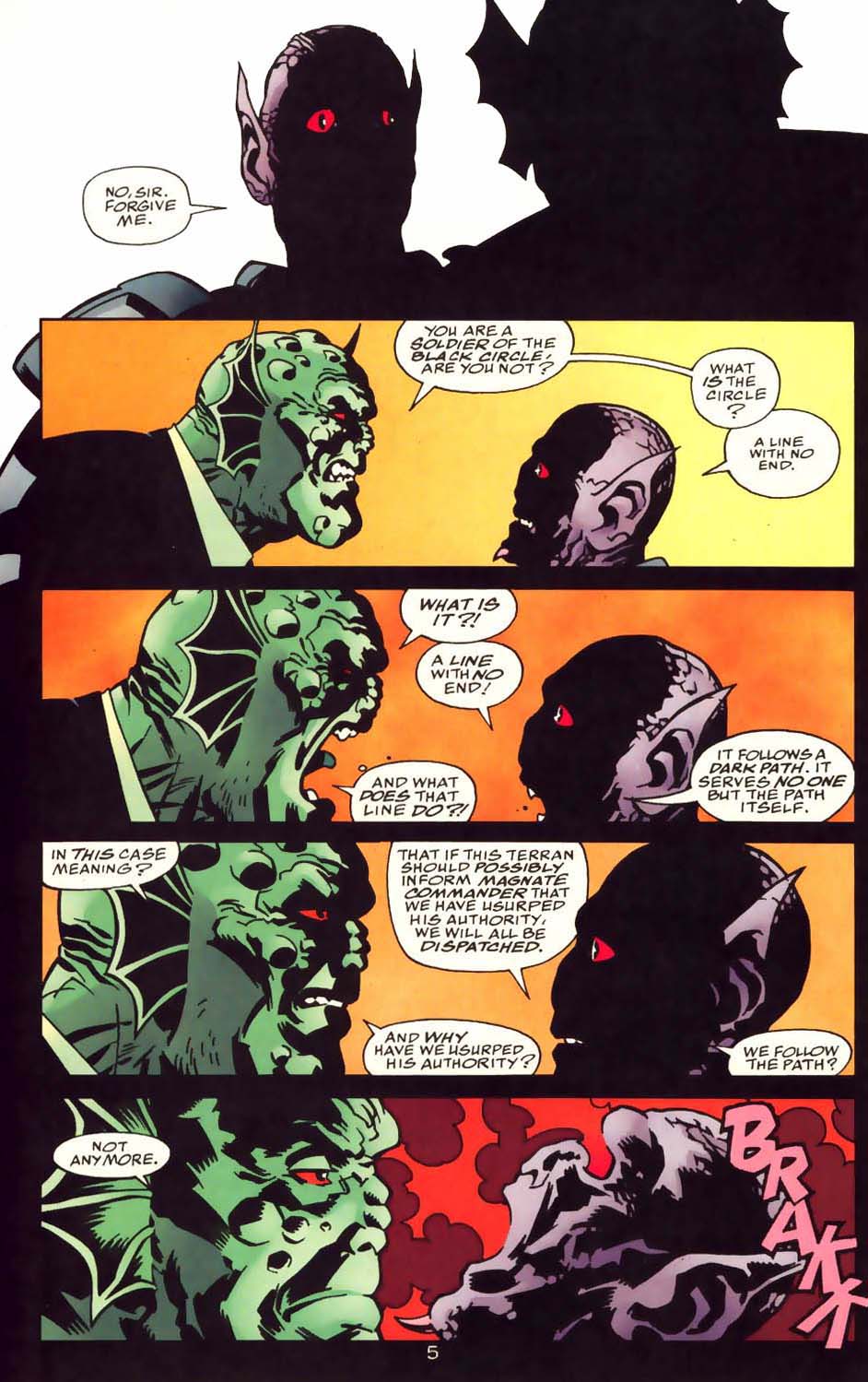 Amit kihasználva Ollie megpattan.
Egy jó kis üldözés veszi kezdetét.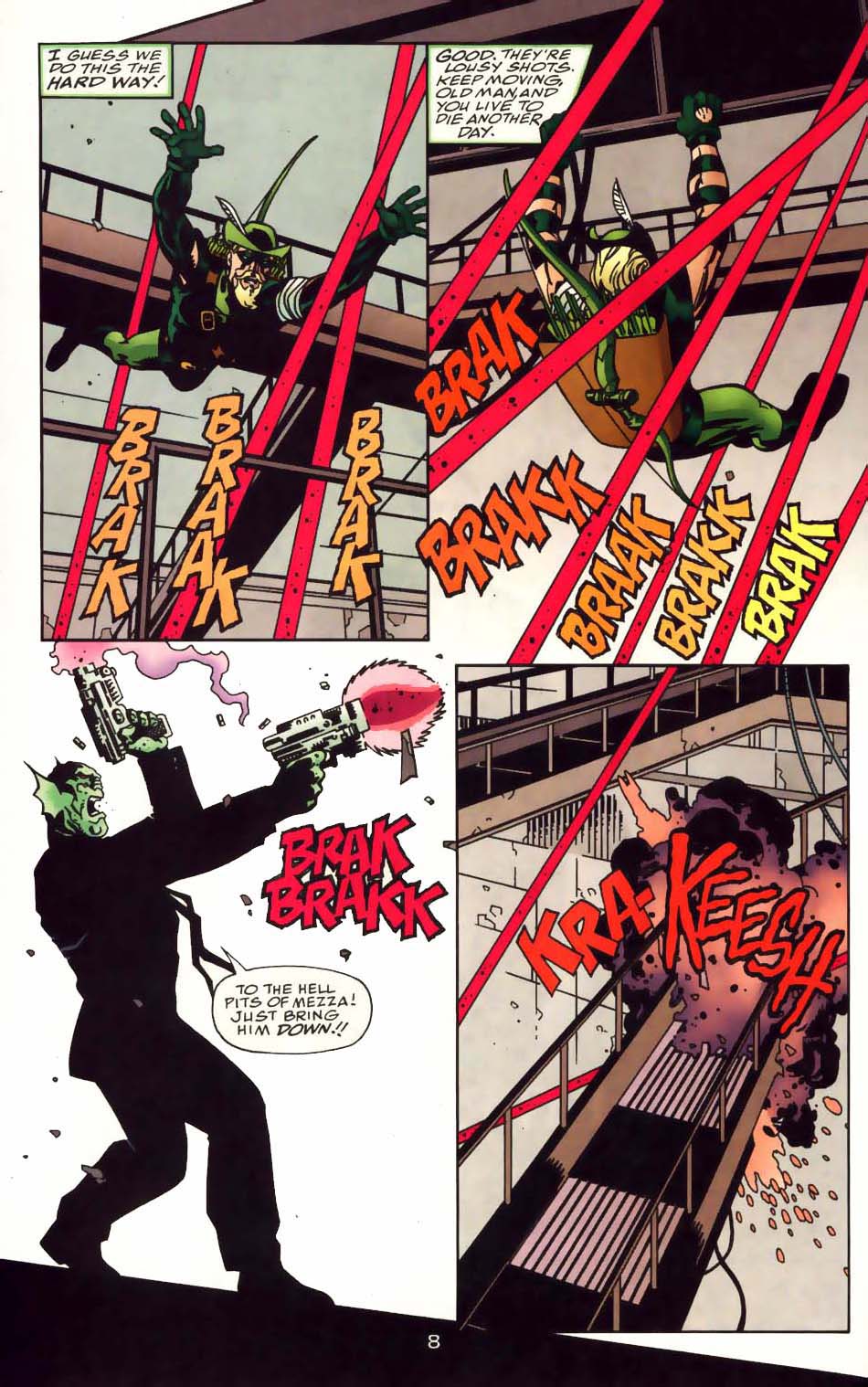 Ezalatt Kyle-ék is visszatérnek a Földre az űrhajó nyomait követve (kiderül, h őket igazából el sem találták). Közben Amon Sur állandóan becsinál a gyönyörűségtől, h milyen csodás dolog is ez a zöldlámpás gyűrű. Majd keseregnek egy sort azon, hogy egyikük sem ismerhette az apját (bár Kyle-é él). Amon egy kissé be van rágva az övére, hogy meghalt még a születése előtt.
De nincs idő további lelkizésre, mert megvan az űrhajó, amit gyorsan le is rendeznek (mármint Kyle rendezi le),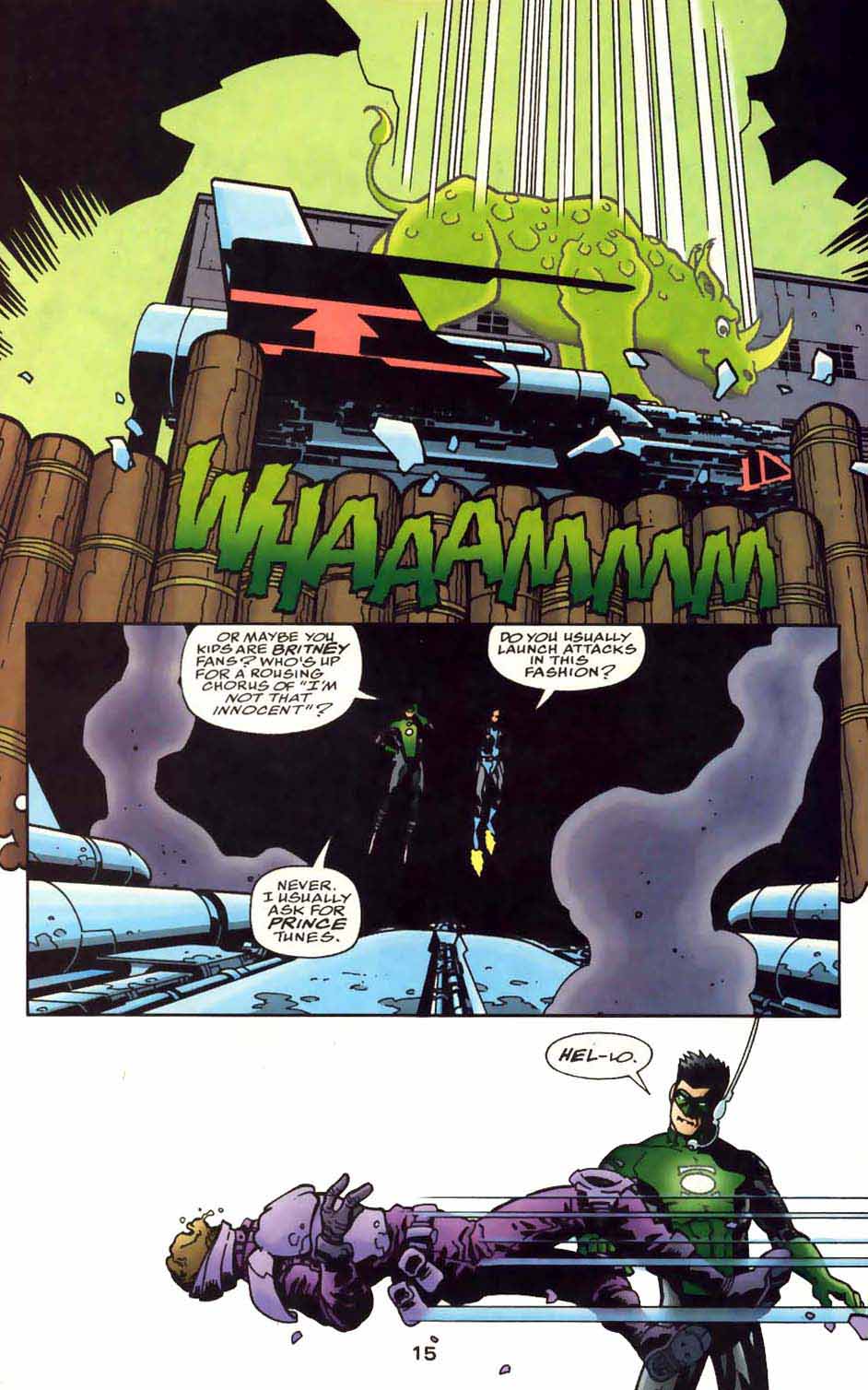 majd rátalálnak az idegenekkel bunyózó Ollie-ra, Ezzel a hatalmas túlerővel (három, de valójában csak két fő) már az űrgengszterek sem tudnak mit kezdeni, odateleportáltatnak maguknak egy űrhajót és megpattanak. Miután az idegeneknek nyomuk veszett, Amon Sur is előkerül, aki eddig négy űrgengsztert üldözött sikertelenül.
Fent az űrben meg kiderül, hogy a gengszter alvezér valójában a saját szakállára akciózott, ami természetesen a Fekete Kör vezérének a tudomására jut, aki azonnal intézkedik.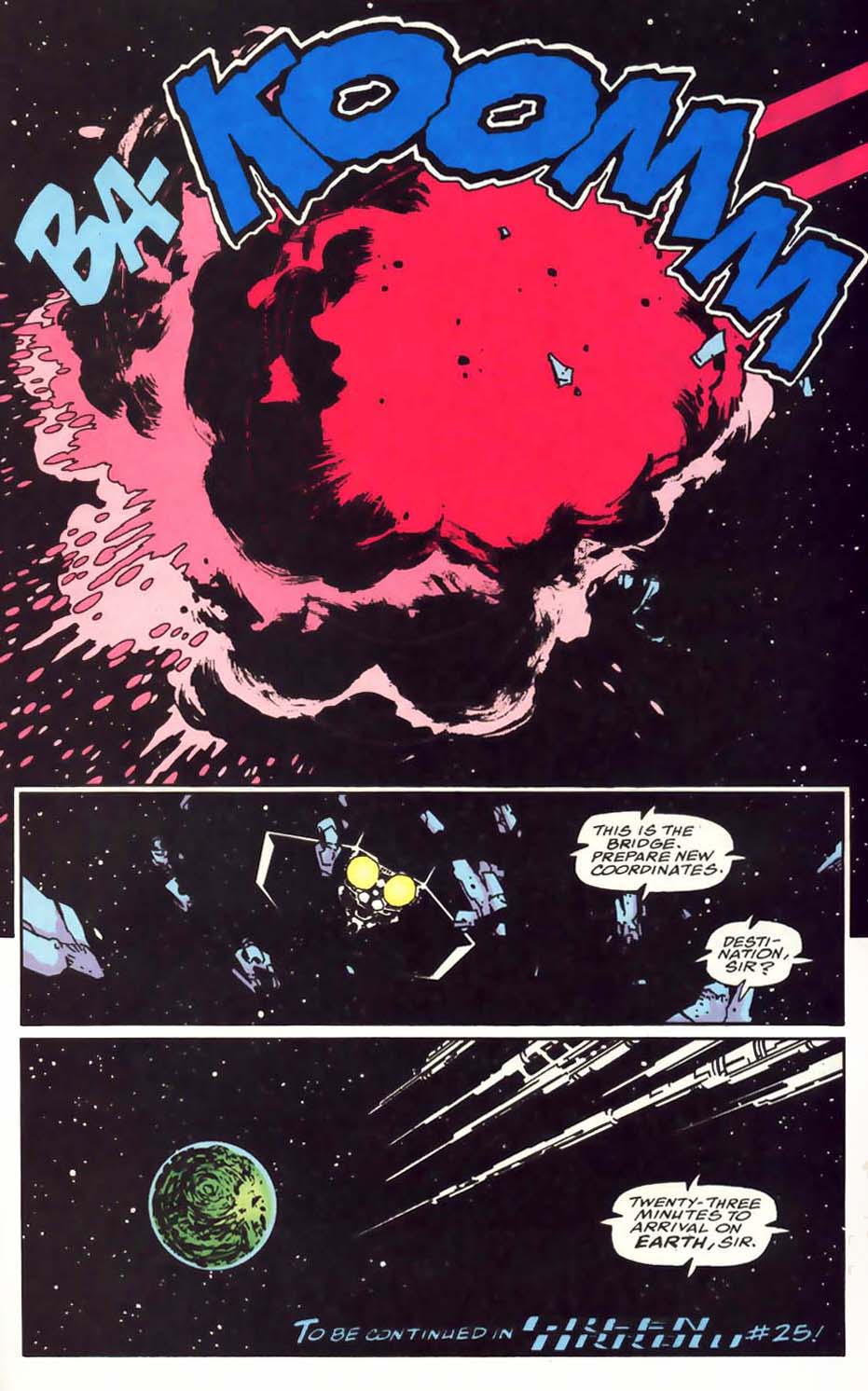 Hát a sztori most már tényleg erősen kezd leülni, Judd Winick azonban jól kezeli a helyzetet egyrészt az akció felpörgetésével (a fél füzetet ez foglalja el), másrészt meg a lelkizéssel. Ez utóbbival kap egy kis hátteret az újonc szereplőnk, Amon Sur is: Minden vágya apja nyomába lépve Zöld Lámpásnak lenni, bár ez eddig nem jött össze neki, ugyanakkor haragszik is apjára, hogy a Zöld Lámpásság fontosabb volt a számára, mint a családja. Adlard viszont sajna nem tudott annyira kibontakozni Ollie rajzolásával, mint az előző részben, így csak a béna rajzok maradtak nekünk. Bár az akcióknál nem olyan vészes, úgy fest a képek dinamikáját is egész tűrhetően megoldja.