The Cold Light of Day.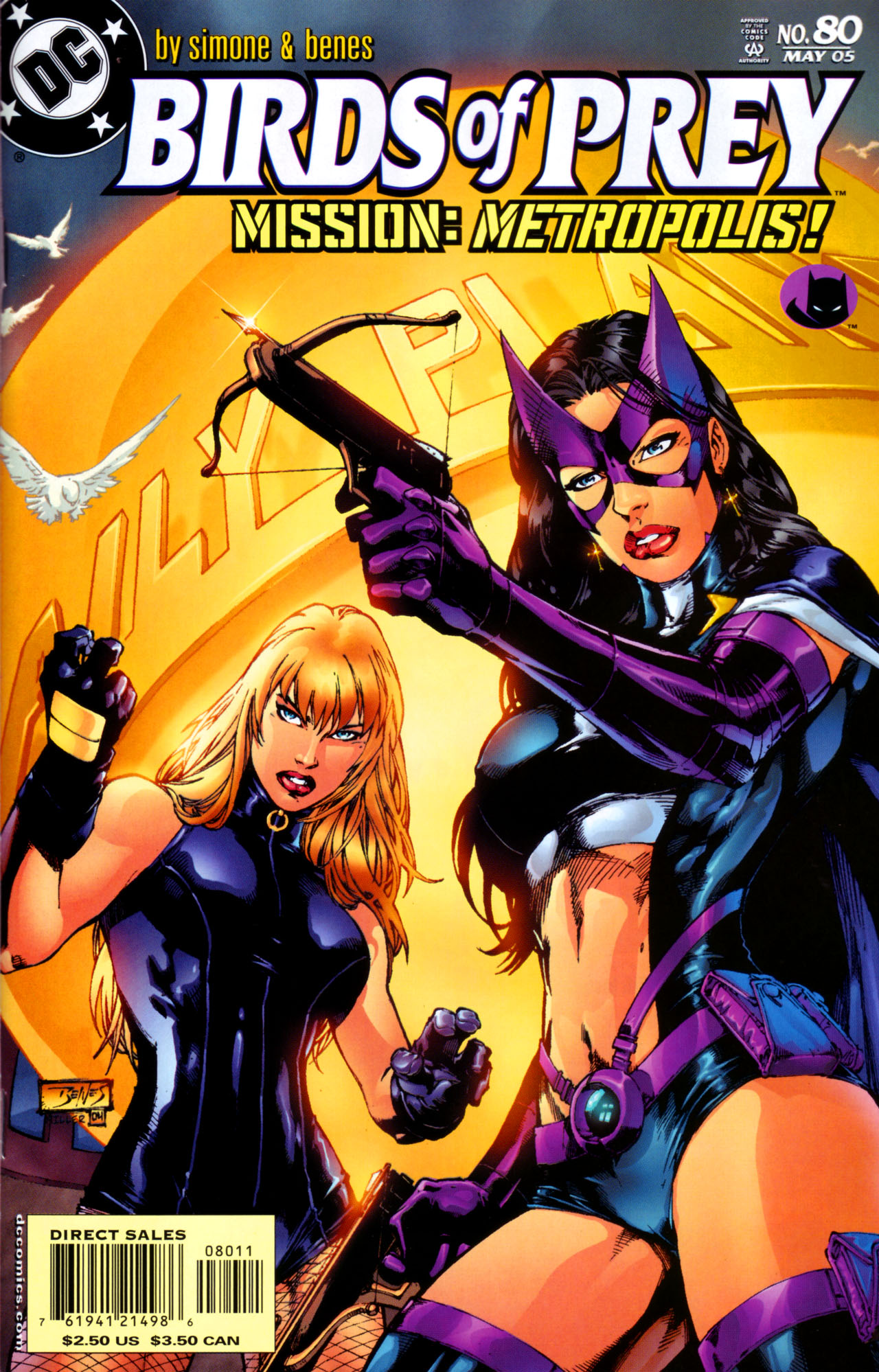 A lányok a folyosón várakoznak, amíg a meglőtt Thornt műtik,
közben ki akarja őket hallgatni egy bunkó rendőr (pont az, aki Thornt meglőtte), de Kanári Supermannel fenyegetőzve (ugye Superman városában, Metropolisban vagyunk) elhajtja őt. Ekkor befut egy másik nyomozó, John Mercado. Kanári mondja neki, hogy már beszéltek a kollégájával, de a kolléga nincs sehol, sőt Thorn is eltűnt. Ugyanis ezek korrupt zsaruk voltak és Mr. Quincy utasítására (valami bűnöző, akinek a bögyében van Thorn) elrabolták Thornt (miután nem sikerült megölni). A lányok és Mercado gyorsan utána vetik magukat,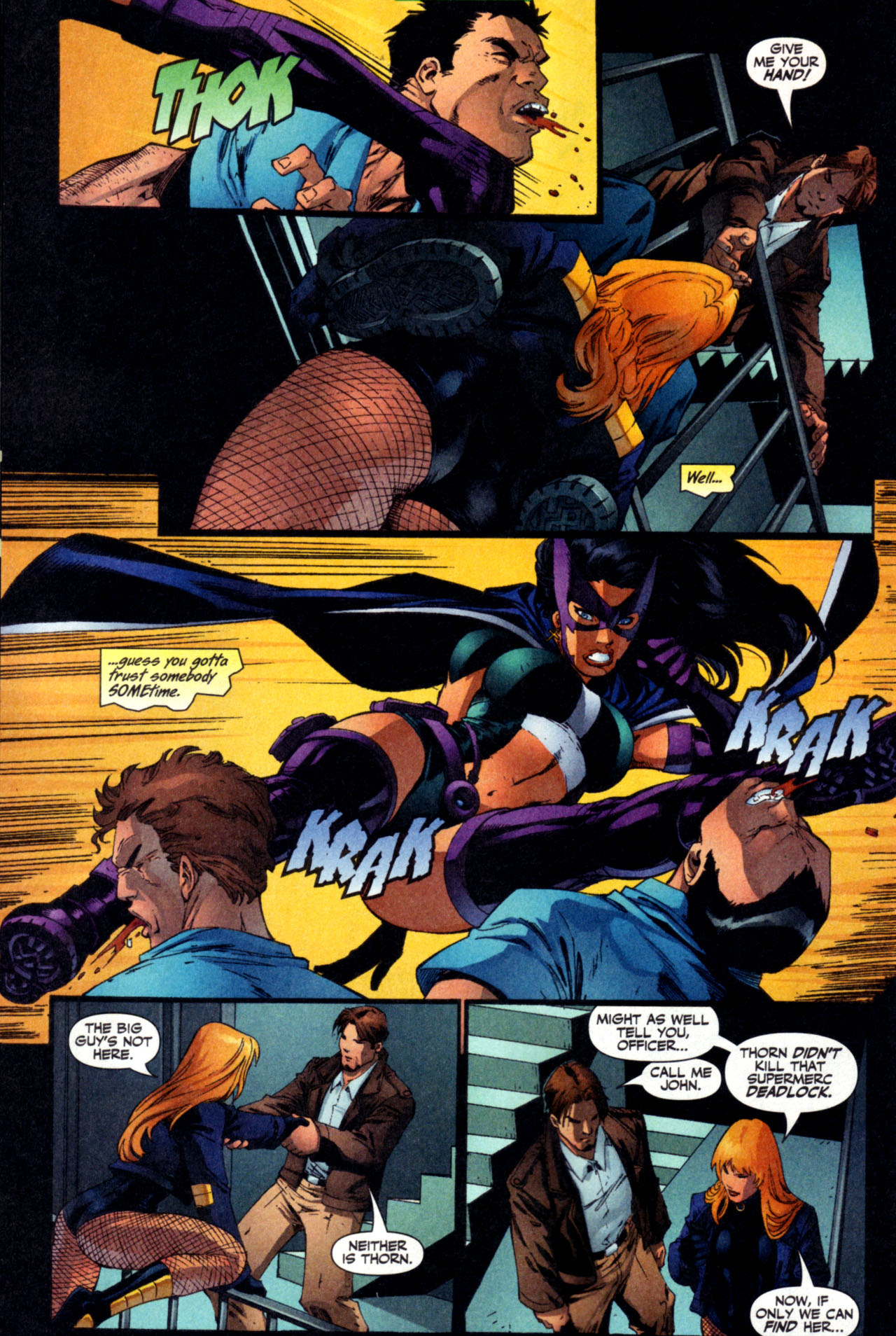 gyorsan el is kapják őket, de az egyik zsaru (a főbunkó) közben meglép Thornnal. A rendőrre hamar rátalál Kanári megkötözve az egyik mosdóban, Thorn viszont nővérruhában megszökött. Ezalatt Mercado letartóztatja Mr. Quincyt, ugyanis Deadlock sebeiből egyértelmű, hogy nem Thorn, hanem Quincy ölte meg a kampókezével (mert, mint kiderült, az van neki).
Az akciók alatt Oracle is elfoglalta magát: az új interaktív szupermaszkja segítségével behatolt Lex Luthor elnök egyik szupertitkos műholdjába (ami mintha egy szerver lenne). A műhold védelmi rendszere hibrid vírusként észleli Oracle jelenlétét, amitől Barbara is megijed, és gyorsan megszakítja a kapcsolatot.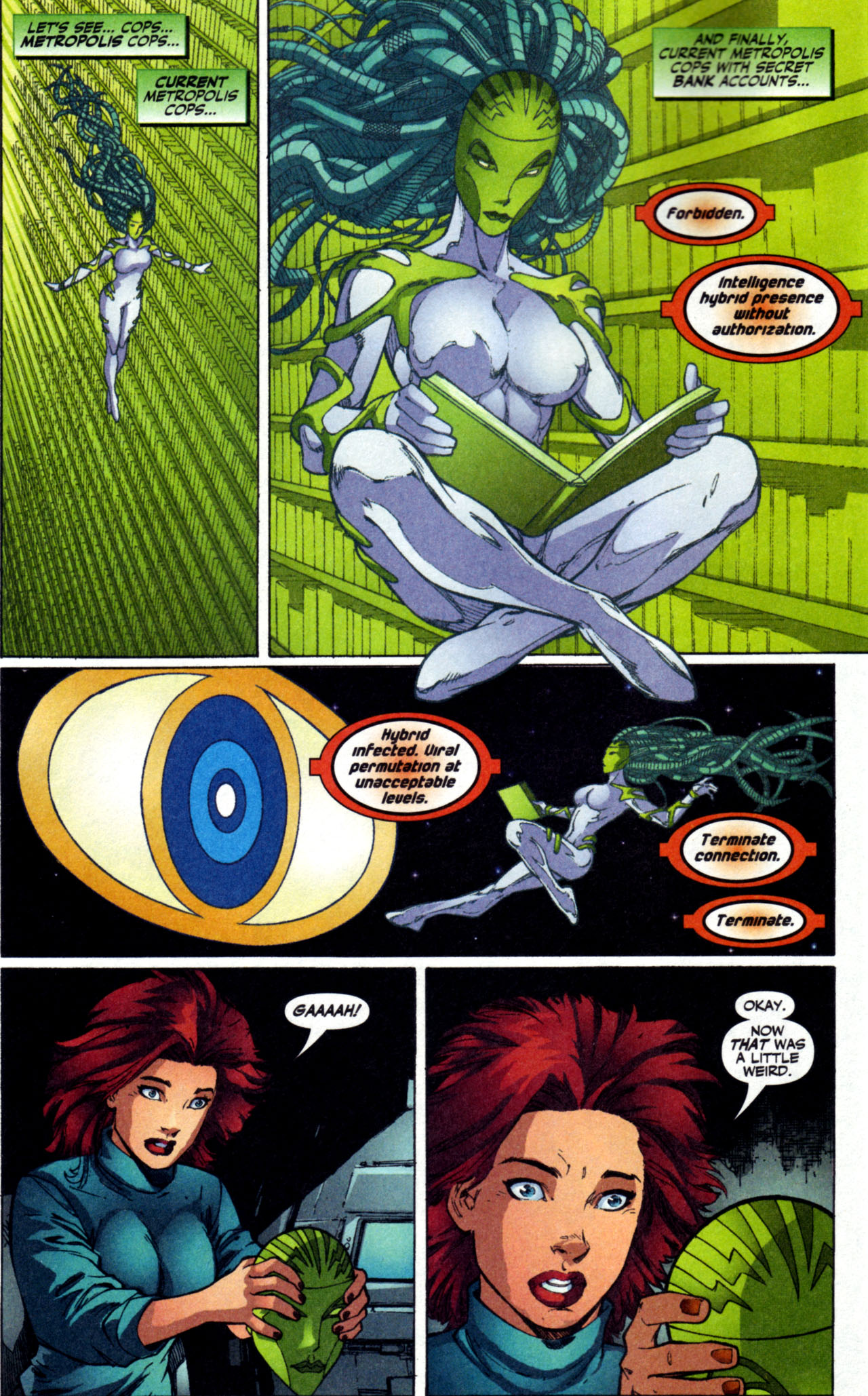 A lányok összeülnek az Aerie One-ban, hogy értékeljék a legutóbbi három küldetést, aminek az volt a lényege, hogy kordában tartsák a legveszélyesebb önjelölt szuperhősöket, vagy inkább bosszúállókat. Hát ez mérsékelten sikerült nekik. Huntress viszont kifakad, hogy mivel ő tanárnő, átlát a szitán, pont ez szokás csinálni a rossz gyerekekkel, mint velük, elkülönítik őket a társaiktól, feladatokkal foglalják le őket, és kiviszik őket a komfortzónájukból. Szóval ők nem is egy szuperhőscsapat, hanem egy szuperhősrehab.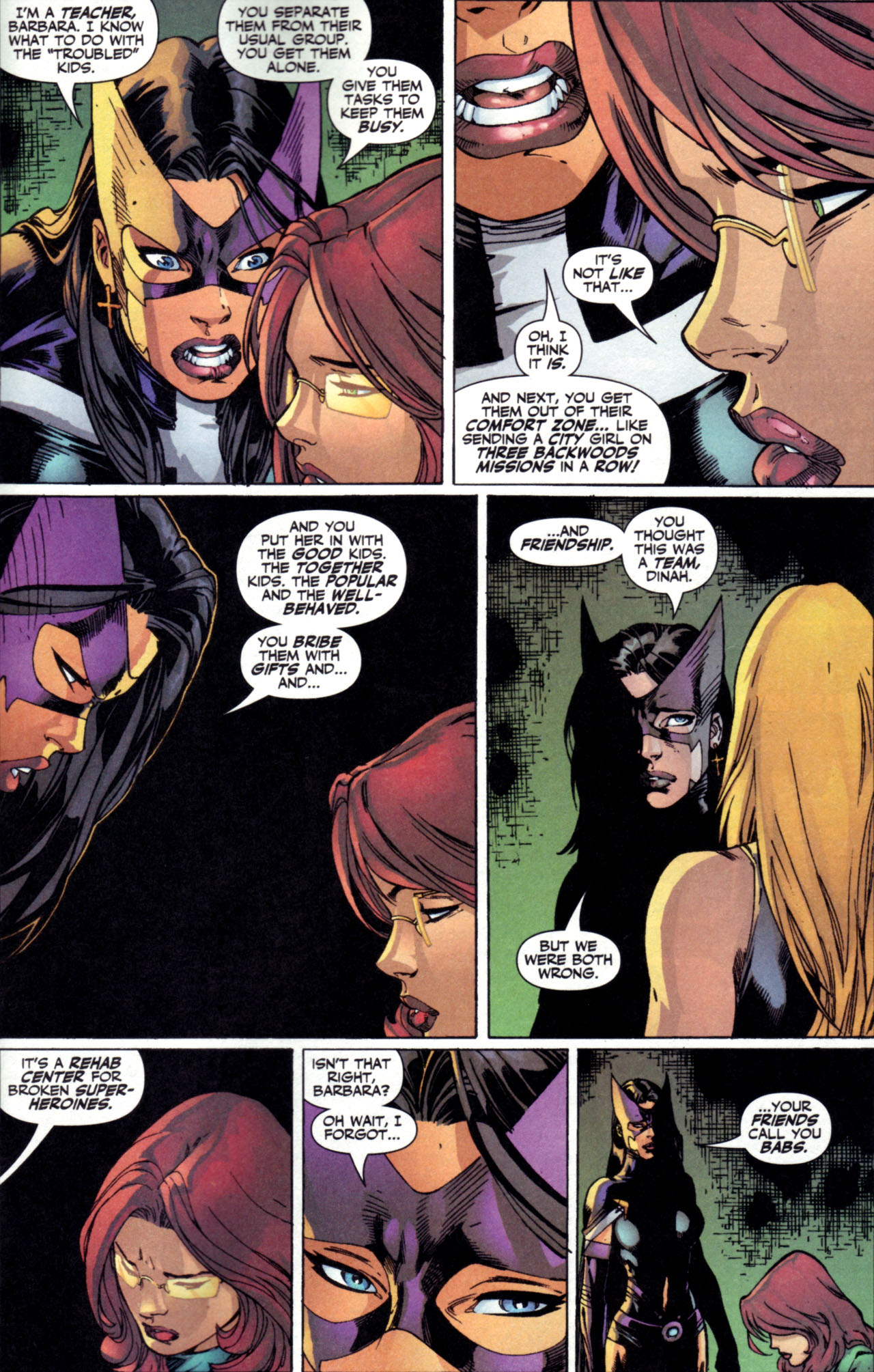 És megsértődve kiviharzik, Kanári hiába szalad utána, már nyomát sem találja.
Mint a végére kiderült, a Thorn szál teljesen alibi, de legalább szórakoztató volt, a füzet lényege az volt, hogy Huntress szájába adva megismerhettük Gail Simone Birds of Prey koncepcióját: egyfajta szuperhősrehab (amit abszolút alátámaszt az alkoholista Lady Blackhawknak a csapatba vétele).
Ed Benes a megszokott minőségen, szórakoztatóan hozta az alibi akciókat, de legjobban Huntress kifakadása sikerült neki.