Why is this man smiling?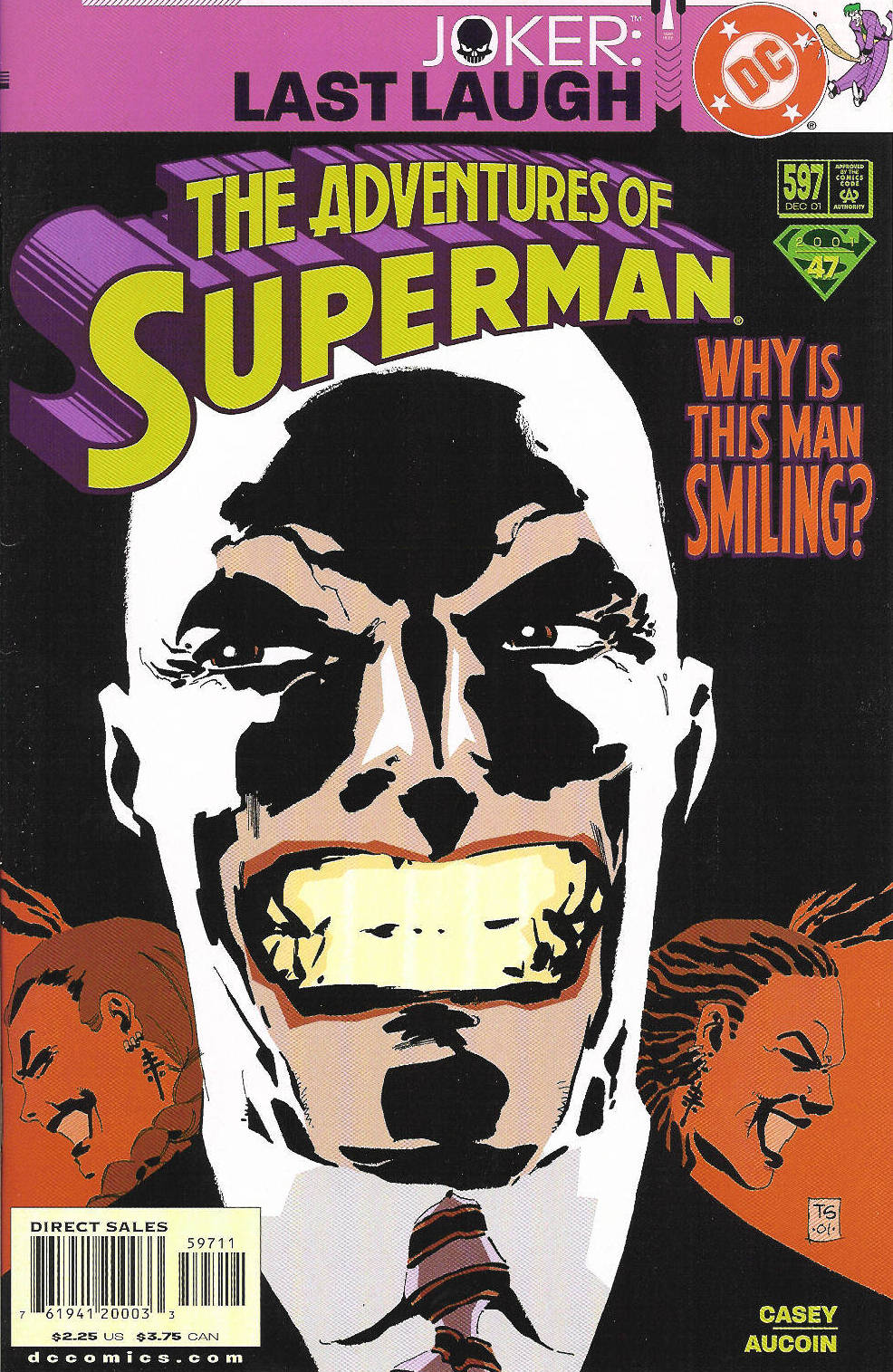 Joker elküldi két hostessét Lex Luthor elnökhöz, akik Jokerizálják őt. Ennek hatására az elnök országjáró kampány-ámokfutásba kezd.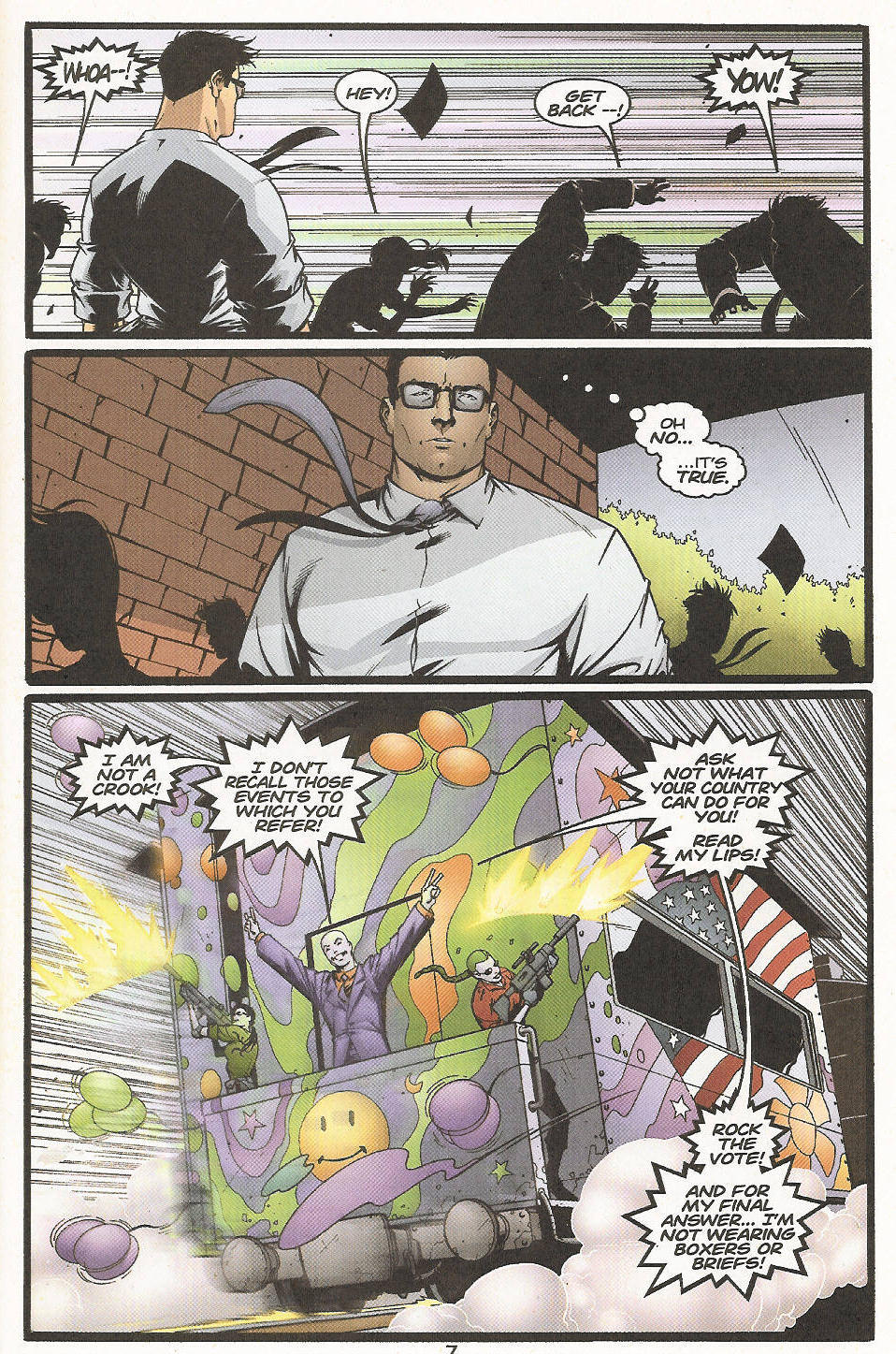 A kampányvonat Smallville-en is áthalad, Superman ekkor a nyomába ered.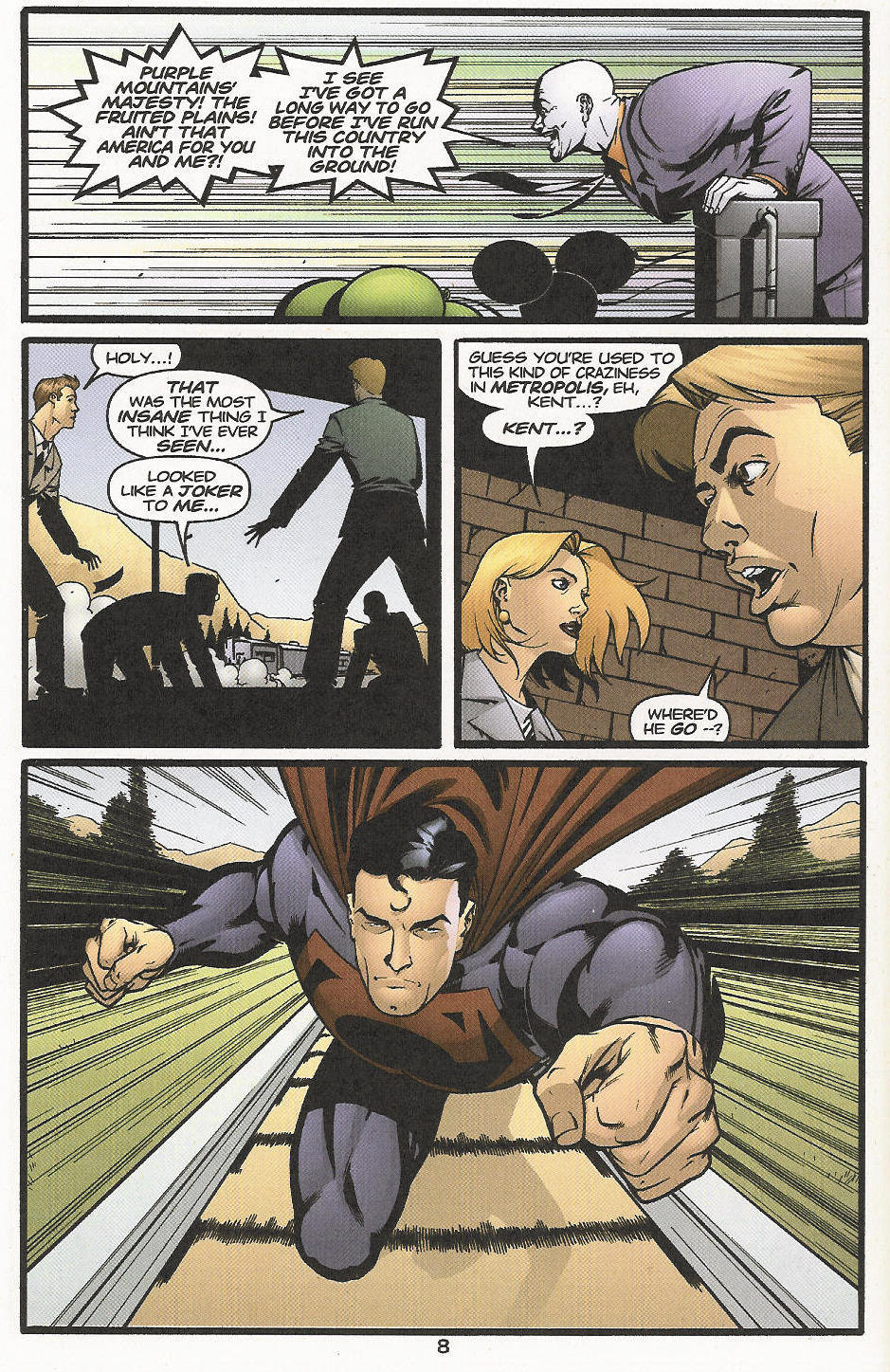 Elhárítására Luthor kilövet néhány nukleáris ballisztikus rakétát, amiket Superman kénytelen hatástalanítani az űrben.
Viszont a kormány sem marad tétlen, az alelnök a Luthor által gyártatott hadirobotokat küldi az elnök ellen, amik aztán rendesen megdolgozzák a kampányvonatot.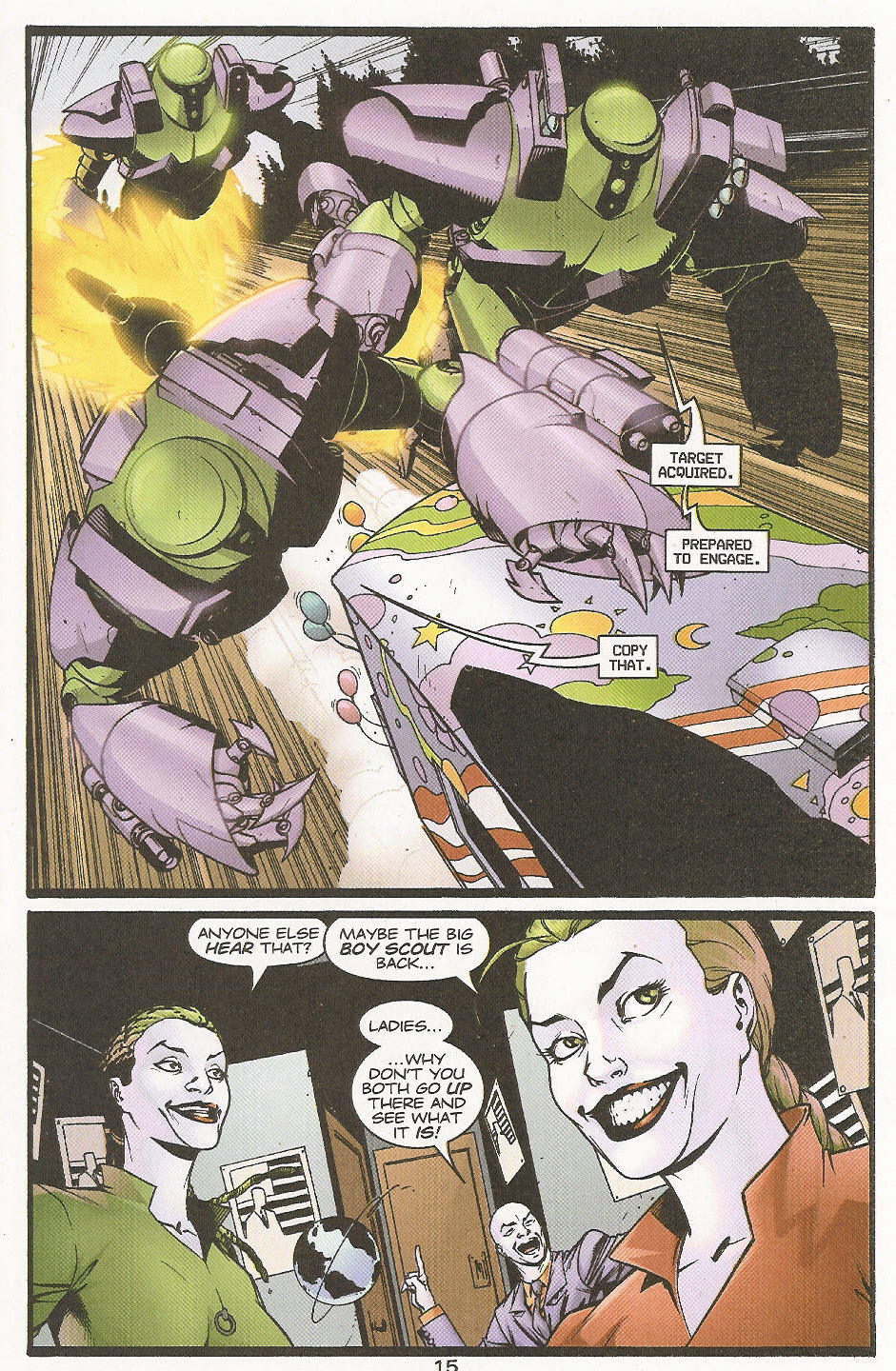 Szerencsére Superman időben visszatér,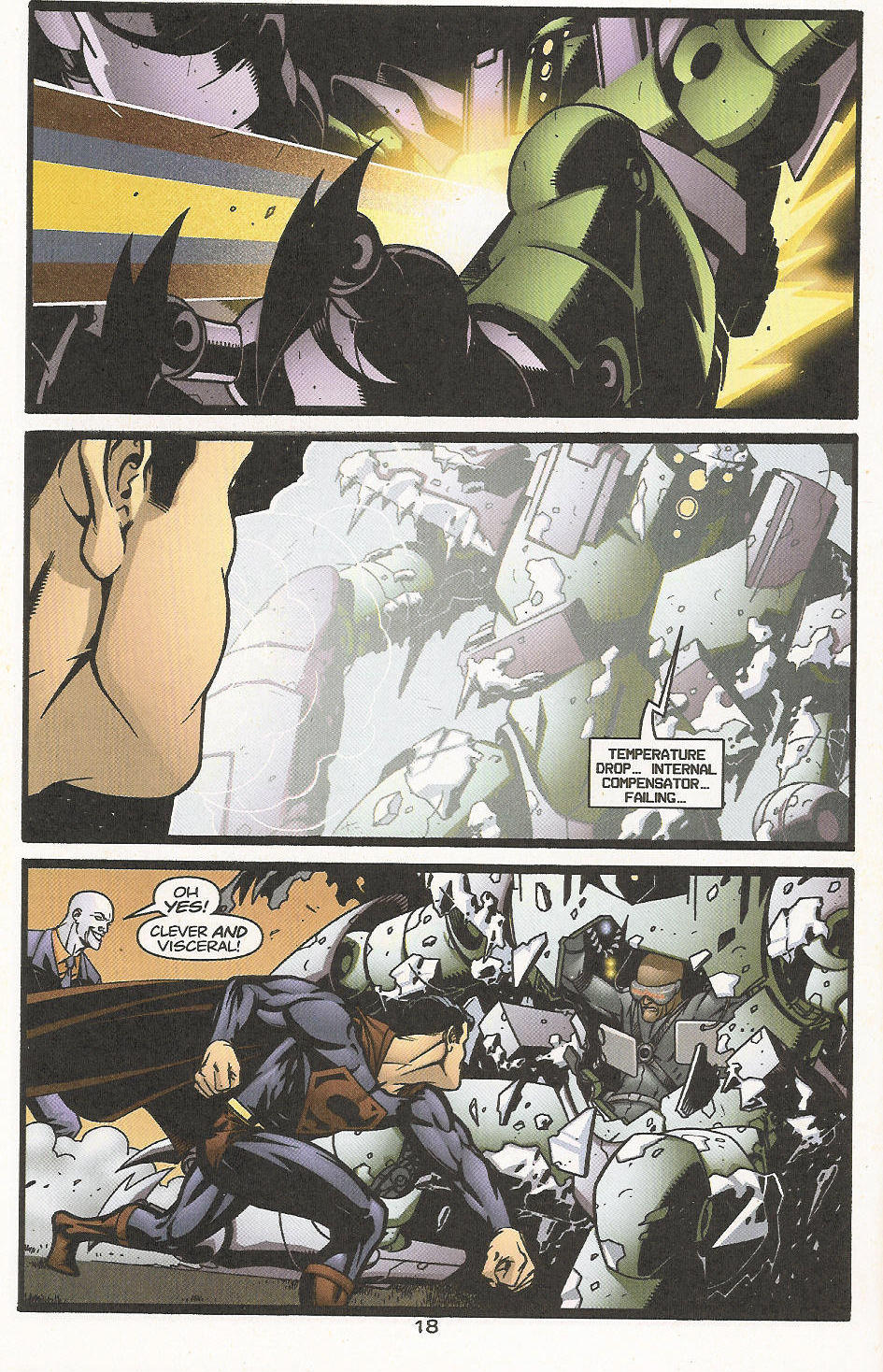 kimenti a robotok közül, majd elviszi a STAR laborba, hogy kigyógyítsák.
Amerika elnöke jokerizálódik, és kampány-ámokfutásba kezd. Ez nagyon ígéretes alapötletnek tűnik, Joe Casey mégse tudott semmit se kezdeni vele. A sztori lapos és unalmas, az akciók pedig totál érdektelenek, pedig Superman elvben a földet menti meg a nukleáris katasztrófától, bár ez egyáltalán nem feltűnő. Derec Aucoin rajzai hasonlóan laposak, sterilek és üresek.
Update: The English version of this post is here.