In funniest day, in craziest night!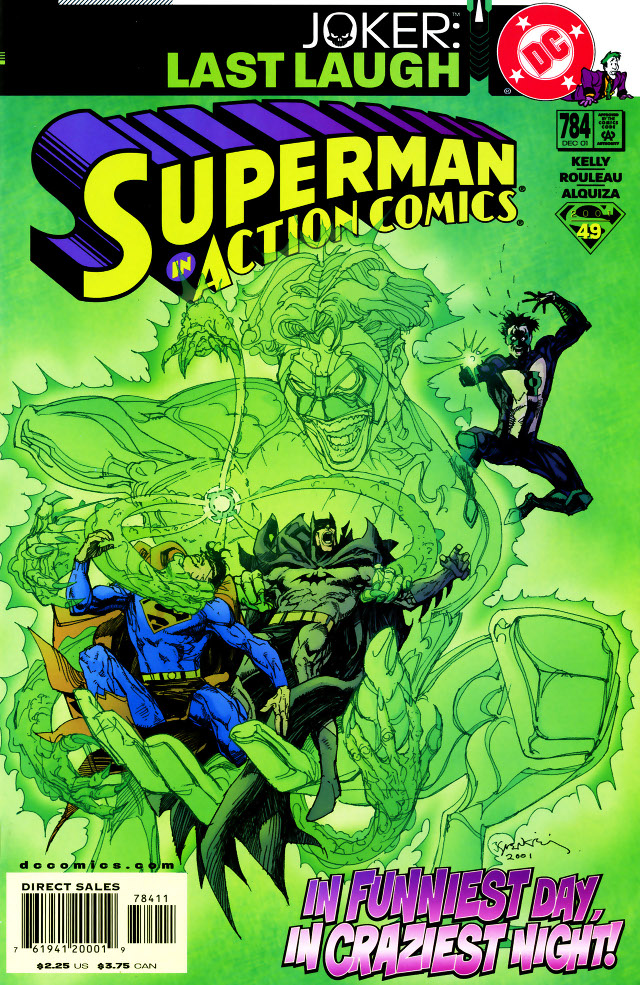 Clark Kent és Lois Lane éppen elhatározzák, hogy soha többé nem jönnek ki a szobájukból, hanem inkább egymással foglalják el magukat. De Kent érzi Joker jelenlétét, így mennie kell, Lois hiába marasztalja, felölti a Superman dresszt, és kiröppen az ablakon. Embermentés közben eltöpreng Lois viselkedésén, még sohasem kérte ilyenkor, hogy maradjon vele, biztos az apja halála az oka. Aztán hirtelen körülnéz...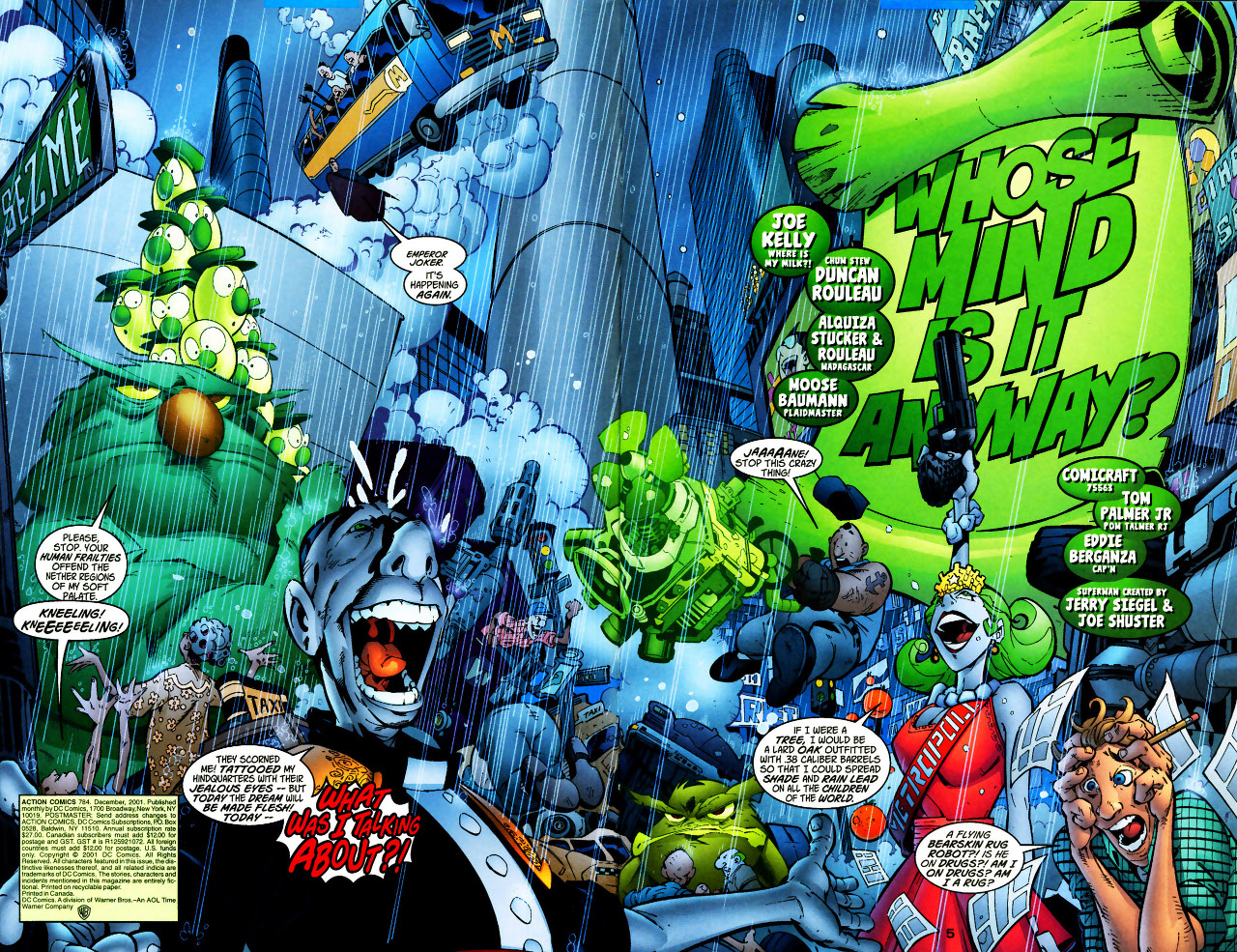 És látja, hogy a joker-esőtől mindenki jokerizálódott.
Az hagyján, hogy mindenki, de még a Zöld Lámpás is.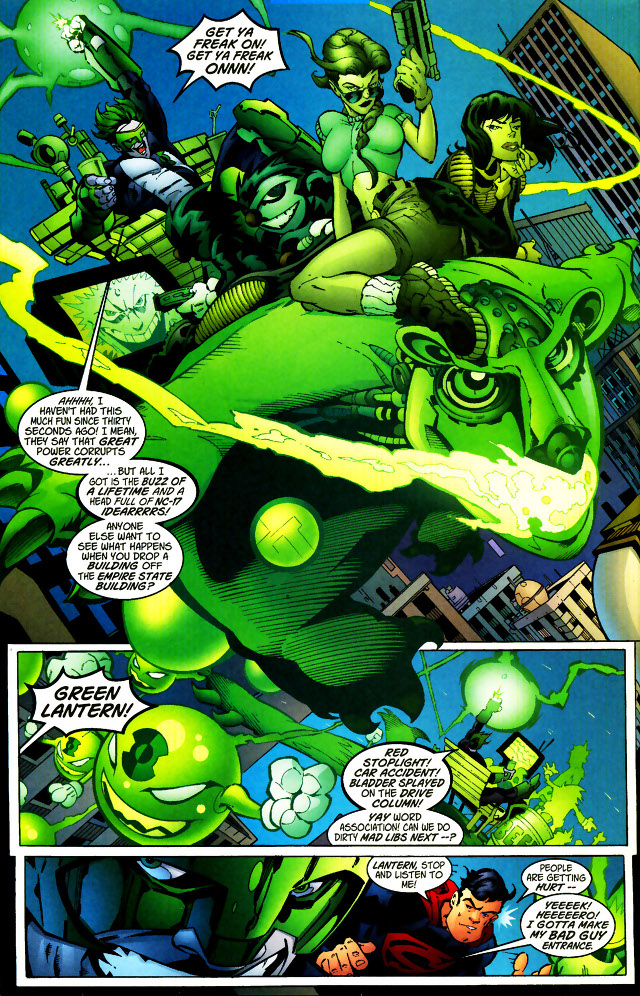 Innentől egy bizarr és őrült sztori veszi kezdetét, amely során Superman és Batman próbálják antijokerizálni a Zöld Lámpást. (Chuck Dixon szólhatott volna, hogy már megvan az ellenszérum.) Végül sikerül kiugrasztani a nyulat a bokorból, vagyis Joker szellemét Kyle Raynerből.


A végén még Superman és Batman lelkizik egy kicsit, aminek nincs jó vége, mert Superman valami olyat tudott meg Batmanról, amit nem kellett volna (asszem továbbra is Our Worlds at Warról van szó).
Joe Kelly sztorija nagyon élvezetesen kezdődött, hogy aztán két oldal után átforduljon egy bizarr baromságba, amin Superman és Batman fárasztó lelkizései sem segítettek, sőt. Duncan Rouleau lendületes vonalvezetésű, elnagyolt rajzai, Különös (és ezen most a bizarr szinonimáját kell érteni) képi világa, és hozzá a rikító színezés, jól illik a sztori őrültségéhez, de arcokat annyira nem tud rajzolni, hogy ez még így is zavaró.
Update: The English version of this post is here.